Omegle randomly connects you to chat with a stranger. I know that if you're bored at home and totally horny, starting a chat with a cute girl seems like a viable alternative. So you may be ready to start any chat app and waste your precious time. Don't do that! In today's Omegle review, I am doing research on this site.
I'm sharing my results with you so that you know what you can get from this app. Is this a worthwhile addition to your adult dating resources? Let's see!
Omegle Review: Chat for Teens with Pimples
Yes, I know this definition sounds harsh. But this is how I define Omegle in my personal experience. Although the definition of the website is that it doesn't accept people younger there 18 or 13 with parental approval, it is definitely not an adult dating site. In fact, this is strictly explained on the home screen with a warning. The warning states that if you want to access adult content or share that type of content you should leave the site and find another dating app.
By the way, if you're interested in using apps for sexting and exchanging nudes I have tons of excellent hook-up resources for sending naked pictures. You can use them instead of spending your evenings in a dry spell on Omegle.
Good Security, but Does It Do You Any Good?
Omegle has a pretty good security profile. This is a good thing if you're a member of its typical member base. Let's say students are typical members.
The site even has a welcome banner screen for students encouraging them to provide details about their college. If you are at college, you can potentially connect with someone nearby on the same campus. Okay, that's a tricky option for students in a shared dorm. But under strict rules and pandemic restrictions, I'm not sure how college students are able to do this at all.
Omegle Chat and Adult Chat Alternatives
Finally, I make reviews about apps for horny people and adult dating in general. I don't see any point in supporting Omegle chat for your dating endeavors. However, it's useful to know how it works so that you can search for decent alternatives elsewhere.
The point of Omegle chat is to get a link to a random member without the need of creating a profile. I guess it's exciting for teens. Again, I'm not sure that you will like the restrictions on this site. As mentioned before, this is not for adult dating.
Omegle Reviewed for Third-party Links
Another potential problem of using Omegle is the third-party provider. That is actually an adult service (not the one you expect!). But you must be careful: the Terms and Conditions and the Community guidelines of Omegle do not apply to the adult dating site suggested on its front screen as an alternative to people looking for adult dating.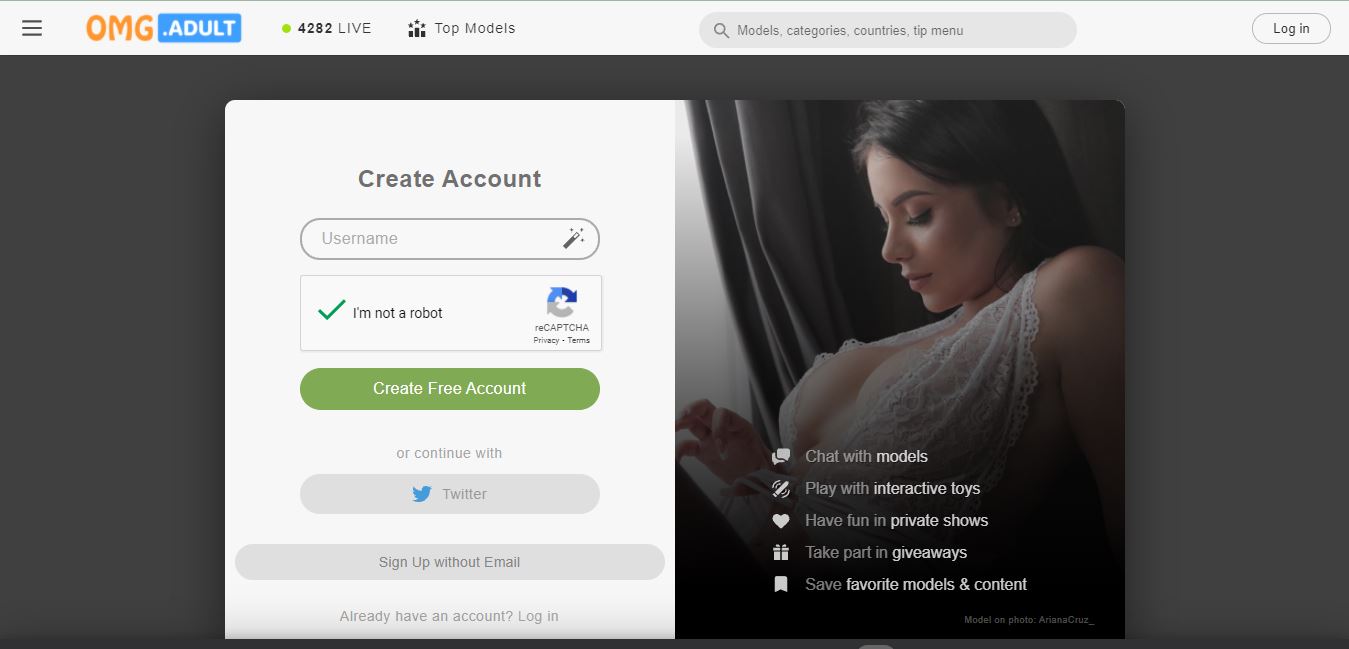 OMG.Adult Cams
Eventually, the truth is completely exposed. If you click on the link for adult dating you are taken to another site called OMG.Adult, which is a cam room service. Cams are pretty explicit from the home page. Unfortunately, this is not a legit dating site but I completely commercial service with girls on cameras that do sex shows for money. Okay, maybe you get free tokens? Hmmm…
Hey, you know how the drill goes: you get the first for free as a hook and then you just can't stop spending them because the girl will cut the show in the most interesting part.

Omegle Report: Conclusion
I don't see why you should mess with such a scam. You can choose from at least 20 to 30 great if not excellent dating and hookup sites which I recommend in our guide. IMHO, cam rooms are one of the worst frauds about dating because they're not even providing an option for dating!
I definitely put them among the top three, including bot profiles and super expensive memberships that get automatically renewed. So yes. All that innocent Omegle chat is nothing but a cover up for a cam business which is actually the real source of money that keeps this stranger meeting service in business.