Ugh, I hate getting scammed and it seems to be happening more frequently than ever before. I've been getting scammed on Asian dating sites more than any others lately. One of the sites that I got "got" on was Asian Beauty Online. Everything that happened while testing the site out has been well documented below. I have not left anything out and if you're planning on joining, then please do yourself a solid and find out what buying a membership on AsianBeautyOnline.com will really get you…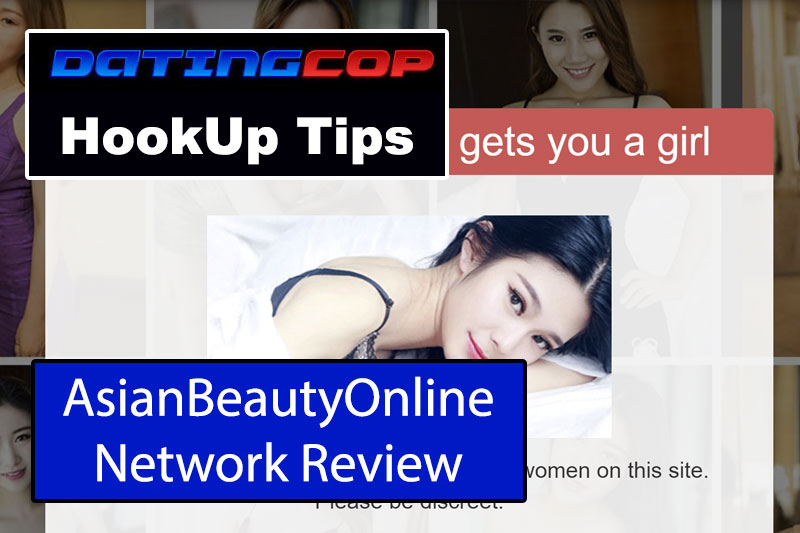 Asian Beauty Online Doesn't Even Exist
There are plenty of men out there who just love Asian women. It's not a difficult thing to understand. Asian women are gorgeous. Coming across them in real life never really goes the way you want it to.
Just because a girl is beautiful and Asian doesn't mean that she's single or interested in dating you. That's why so many of these men end up on Asian dating sites. They're supposed to be filled with Asian girls who are both single and in the market.
It would make dating an Asian woman incredibly easy, but it turns out that a lot of these sites are nothing more than total scams. They take your love of Asian women and use them against you. Sites like Asian Beauty Online knows that you'll believe in anything you have to if it means finding a gorgeous Asian girl who wants to date you.
You Get Redirected To A Different Site
If you try to sign up for this site, you'll never even get a chance to check it out. That's because it's not actually a site. When you try to sign up, you get immediately redirected to a site called Chn Love. This site is a well-known scam that's been around for many years. It only exists to trick people out of their money. It's very good at it, too.
They're so good at it that they can afford to buy other domains and use them to funnel traffic into their scam. When a scam gets known enough, people start to stay away from it. That's not good news for the scammer.
They need a steady stream of people falling for their tricks. That's why they end up creating other sites to keep the people coming in and getting scammed.
Just Try To Respond
If you want to see the scam for yourself, all you really have to do is respond to one of the many messages that you'll have in your inbox. You won't be able to. You have to buy credits and use them to send out messages. That's where the scam is.
The site is sending you fake messages and charging you to respond to them. It's how they make all of their money. It's a very expensive scam that works for them and against you. There are no real women on this site, let alone real Asian women.
Conclusion: Asian Beauty Online Scams You
You don't have to bother visiting Asian Beauty Online at all. It's just a scam. It's never going to lead to you meeting actual Asian women. It's only going to send you a fake messages and make you pay to respond to them. They're sending the fake messages and charging you to respond.
You'll never have a real conversation here. You'll never meet up with anyone. There are no real people on this site. It's all just one big scam that funnels you into a very well-known scam site to take your money. Foret this nonsense. Head to the index page of DatingCop and find out what really works.