Since many people aren't interested in long-term relationships right now, sex with no strings attached can be exciting. These people want to find the best hookup sites, whether it's due to the ongoing turmoil in the world or something else.
There are many fantastic places to find hookups that are advantageous to individuals with all sexual identities and fetishes. Ashley Madison, for instance, is targeted at people who want to have affairs in secret, whereas Fling.com is one of the top free hookup services for people of ALL sexual interests.
In the past, people had to turn to newspaper personal advertisements. Meeting up with an unknown individual was often risky because the person had no idea who they may run into. In order to assist users in finding potential matches, there are many dating forums on sex sites.
However, it's important to find a sex-focused website if you just want a hookup. Moreover, if you're on the hunt for the best adult dating apps or adult dating sites, then carry on reading.
The Qualities of Good Hookup Apps
There are several options available when it comes to hookup sites. The best hookup site, overall, is one that offers everything a user needs without being excessively expensive. To discover no-strings-attached sex, it usually offers a smartphone app where users can scroll through their potential matches. When choosing the best hookup app, keep the following in mind:
Price
It's important to assess the price to get a great deal and find the best free hookup site. Most of them offer a free version, allowing users to browse profiles, create their own profiles, and even start messaging other users when they feel like it.
Usually, the premium tiers have the best features. In order to speak to the other person and gain a sense of who they are, the free version might not allow you to direct message them, use filters while searching, or use video chats and chat rooms.
When looking for a serious partner, people typically expect to pay large monthly fees, but casual hookups are always a different story. Finding solutions with special discounts, free websites, and affordable monthly plans is important.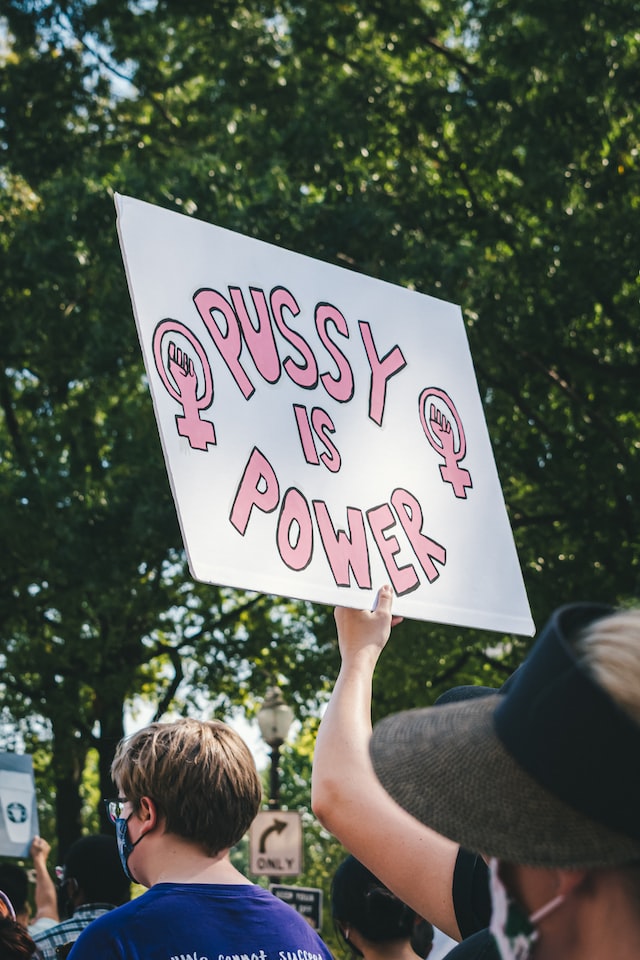 Gender Equity
The best hookup app might be Ashley Madison, however, there are many other options available. Why do we say it's the best? This is because of its excellent gender balance. The male-to-female ratio is, therefore, nearly equivalent. However, a site having more female users can be advantageous to male users.
Women can find someone to 'sleep with' on those platforms with a higher male-to-female ratio. Regardless of the case, choosing the best hookup site requires a gender balance.
Interface
Is the hookup website user-friendly? Does it have an app? These questions are important because the user needs a platform where they can quickly sign up and look for hookups. Because of this, the majority of people are constantly on the go.
A phone app makes it easier to scroll through and identify favorites while doing errands or taking a break at work.
Younger consumers are indeed more technologically savvy and efficient at exploring any website. However, they often expect immediate pleasure and are in a rush. They can click away and try another site if the original site loads too slowly or is difficult to use.
Along with that, older people may also like using casual dating sites. There's no rule that says the older generation must be in monogamous or serious relationships their entire lives.
They may not be as tech-savvy as the younger generation and require an easy-to-use design, layout, and tools.
Communication Tools
How is the interaction between users and potential matches made possible with an online dating app? It may take a very long time to match and find a partner for sex if the hookup service only permits users to message those who "like" someone first.
Generally speaking, it's ideal to have a variety of communication channels. Only email- or IM-style messaging may be available during a free trial.
Even for those who pay, it needs to at least offer video chatting and other services.
Because of this, some websites only permit users to send text messages—not photos. A little online foreplay may be acceptable if the end objective is to meet up for sex.
Essentially, a picture speaks a thousand words, even though dirty talk is possible. Before choosing a dating service, users should look at the communication channels and options available.
Check Online Reviews
No matter how well-liked the hookup app is, there will always be online reviews of it. As a result, be sure to read them. It's a smart place to start looking for testimonials on the website itself.
However, venture out and look for actual reviews on other platforms and discussion forums. By doing this, analyzing other users' experiences is made easier.
Start by looking through the device's app store. Scroll down and read what others are saying before clicking "install."
Review T&C and Privacy Policy
The majority of consumers overlook any website's terms and conditions and privacy policy. However, it's vital to understand how a site uses a client's money or personal information when looking for the best hookup site.
It is possible to use a fake identity when signing up but not when providing credit card details. Even when a user chooses the free option, a credit/debit card is often needed to confirm the user's identity.
Verify the website's policy regarding the sale of personal data and learn how and why the data is stored there. This can help in ensuring the website's safety.
Member Engagement
How many users are actually using the site right now? Does it even show this data? When visiting the website to sign up, it's great to observe lots of activity. This suggests that a lot of men and women are using the hookup app to find each other.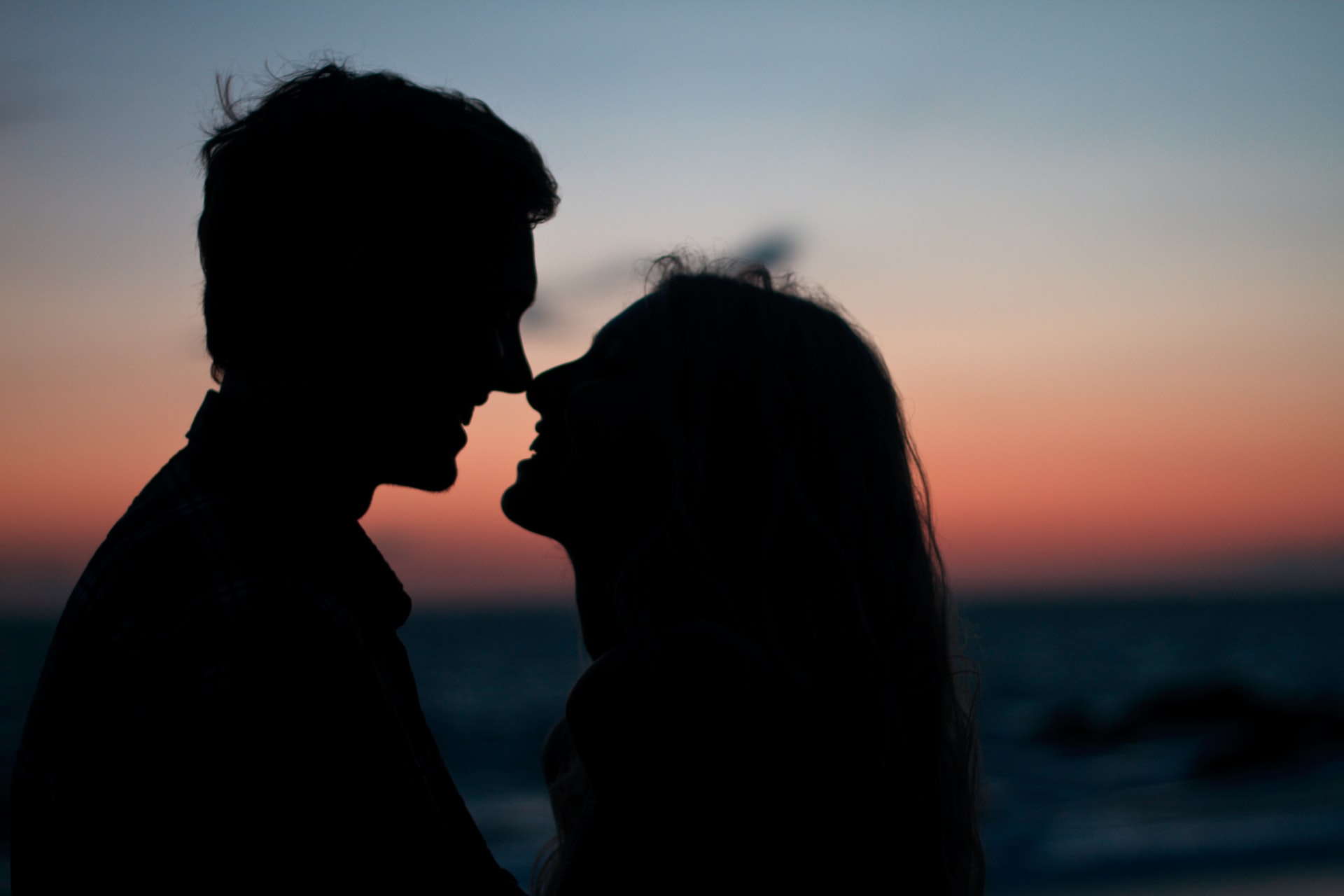 Examine Discounted or Free Versions
The best hookup websites are often those that are free. They might not have all the benefits of paid sites, but they nonetheless allow communication and the discovery of like-minded individuals.
There may be a free version available, allowing the user to test the website and determine whether it meets their needs. Although some features could be disabled, the general idea is still clear.
Others are the best value because they are totally free. Price, however, does not guarantee a successful adult dating app. Read the terms and conditions and privacy statement, learn about the various communication tools, and keep the convenience of use in mind when choosing a hookup site or app.
Why Sign Up for Hook Up Apps?
Finding others who share the same views can be challenging when one does not want a committed relationship. While going to a bar can be advantageous, guys often spend a lot of time and money on one woman without really getting into bed with her.
Essentially, finding people who want to have sex can be made easier with the ideal casual dating app or hookup site. It can be settled upon by both parties that they solely desire an FWB or one-night stand. After a few dates, they may decide to go on more dates. However, either party has the option to call it a night at any point.
No "feelings" for the other party should ever exist. A hookup is the only answer.
Furthermore, a hookup site typically offers a far better experience than using standard dating apps. As an example, Match.com is better suited for those who are relationship-focused. There may be hookups there, but most people will probably reject the user because they want more.
Although there is nothing wrong with looking for a relationship, a hookup website can be quite helpful if that is not where the individual is in their life right now.
On the hookup website, everyone has the same goal! You can stop visiting the casual website or delete your profile if you decide to enter into a monogamous relationship.
NoStringsAttached
If you want to try out a hookup site before paying, NoStringsAttached is a great choice. You can broadcast your own webcam here and try out a few other options at no cost!
However, if you want to send someone a message once you've found someone you like, you'll need to sign up for a subscription.
You can quickly find a match because of the sizeable and active user base that NoStringsAttached has! Additional appealing features include "Hotlist," which enables you to compile a list of your favorite users, and "Match Reports," which deliver a daily curated list of your perfect matches right to your inbox.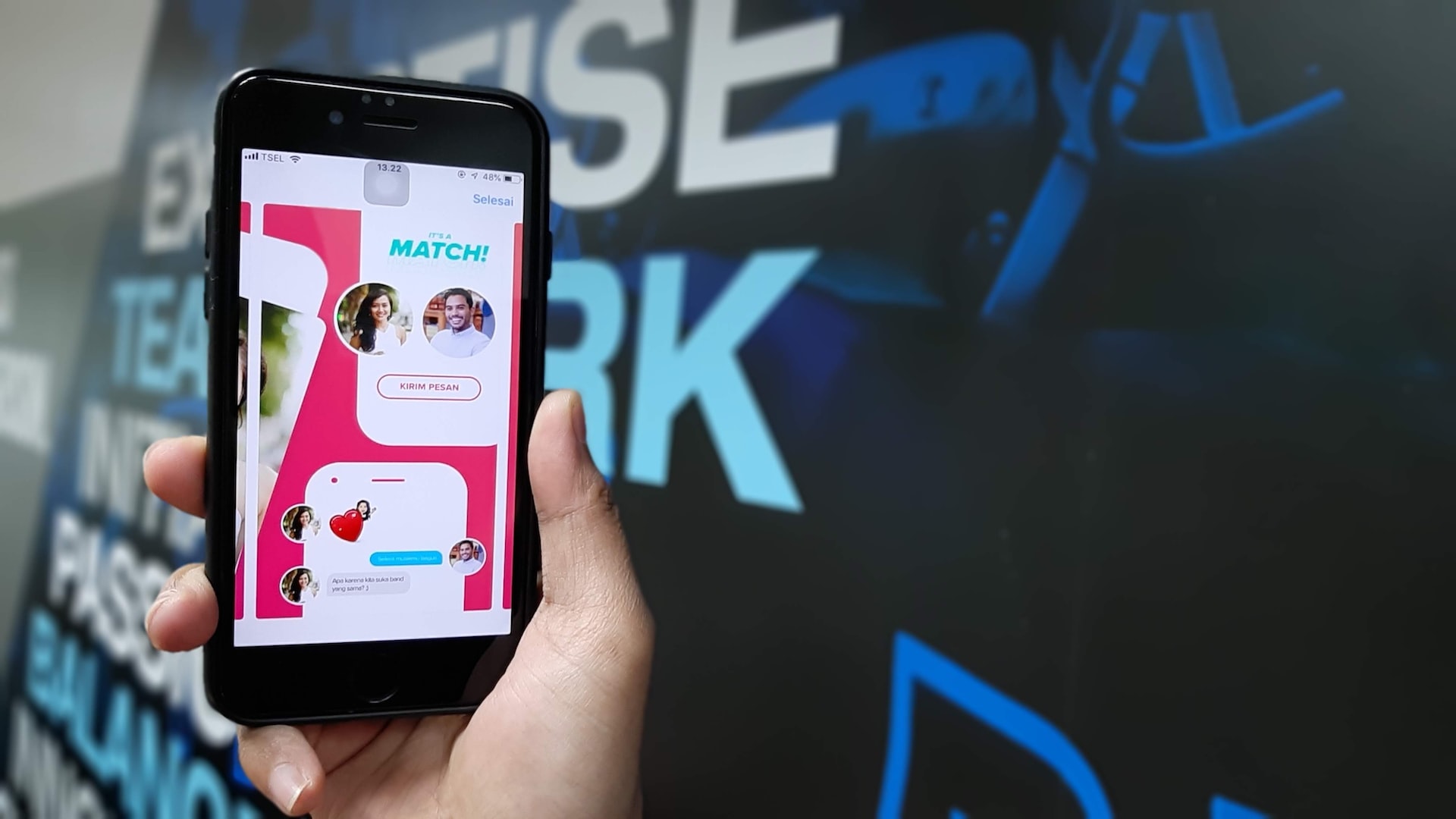 Tinder
As for good reason, Tinder has become associated with casual dating. It's one of the first hookup apps that has experienced an incredible surge in popularity as a result of how quick and simple the entire online dating process has become thanks to it.
It has grown to be one of the biggest adult internet hookup communities out there. Additionally, despite all of these years, Tinder is still expanding rapidly.
If you're the kind of person who wants to find a date quickly and easily, Tinder is the perfect hookup app for you. The software creates a reputation for itself by also giving you its signature "swiping," with a user interface that even the least tech-savvy person can learn to use in a couple of minutes.
Now that Tinder is free, it does have daily limits if you use a basic account with no additional costs. If you want to spend the entire day seeing which local singles are available to swipe on, you'll need a Tinder+ account.
Sugar Dating: What Is It?
Sugaring is another name for sugar dating. In the end, this is a transactional kind of dating activity where there are richer, older people and younger users.
Sugar daddies are usually rich and wish to give young people financial support in exchange for sex. When they are sex workers, women often ask for sugar daddies, but they can also be struggling and in need of money for other reasons. Secret Benefits is one website in this category that's a great example.
These women are referred to as sugar babies in the end. They may need dates for important events in their lives even though the man is only interested in having sex with them. In any case, sugar babies are paid for being with the other person.
This is also known as upfront and casual dating. Both partners share their needs, including those for pleasure, romance, fetishes, and anything else.
Hookup Sites Vs Adult Dating Sites
Adult dating websites and apps are similar to hookup sites. People must be careful when using an adult dating site to make sure that it is only for one-night stands and not committed relationships. The app's creators sometimes mislead users by claiming that it is for adults when in reality it's for more serious situations and not just for casual sex.
Essentially, the ideal dating site will make it clear on its homepage what users may expect when they sign up or use it.
The Guidelines of Casual Sex from a Casual Dating Site
There are usually no commitments when using casual dating sites. This usually implies a one-night stand, though not necessarily. Both individuals can agree to have sex only once or twice a month.
Still, no follow-up meeting or date is expected or guaranteed. In the end, people use hookup sites to engage in sexual activity without the commitment.
Sometimes, the sex was just so great that both parties wanted a fling or short affair. Communication before and after the event is essential. Before each person leaves, one might joke about having another go and see how the other party responds. However, someone could send a message a few days or weeks later to see if the other person is interested in another round.
The conversation can go on if there is still interest from both parties. Then, they're likely to schedule another meeting after that.
In most cases, if the date doesn't block the user, they're open to further contact in the future, and this is a good sign.
Never hesitate to hook up with or date new people. There are no obligations or expectations, which is one of the best things about hookup apps. Everyone merely wants to enjoy themselves. NSA dating is mostly about respecting people's boundaries and going with your gut.
It might be time to adjust preferences if at some point the user believes that it isn't working out for them. Additionally, they might be starting to yearn for a committed relationship. If they want to have a long-term relationship with the same individual in this situation, they should try Match.com, a well-known dating app.
How to Use a Hookup Site and Dating App: Tips
Essentially, learning how to choose the best hookup sites is the very first step. Using a dating app involves some dos and don'ts. Everyone can benefit from these tips to have fun and stay safe when using the adult dating app.
Prioritize Creating a Profile First
Whether it is the best hookup app or not is irrelevant if the user doesn't initially work on their profile. It's simple to dive in headfirst and start looking for attractive people, but that's not how it should be done.
The user messages someone they like, and that person visits the profile right after receiving the message. Then, the potential match can dismiss the message or show that they are not interested if there is nothing there or if it was done quickly and carelessly.
Be brutally honest about your purpose for being there when you complete the survey questions, and afterward, you should upload a few pictures for the online dating world.
Safety Is Key
Women often want to start using free hookup apps right away. They begin looking for attractive men straight after completing their profiles.
It's easy to get in such a rush and forget to be careful. Never send a message containing personal or financial information. Check the browser's security (the small closed padlock in the browser search bar) if you're paying for the service, and be aware of how the provider handles the data you submit.
Utilizing the resources at your disposal is crucial, along with maintaining website security and safety. Before deciding to meet, for example, make sure you have had at least one video chat with the other person if the dating site provides a video chat feature.
Observing someone on camera reveals a lot about them. Don't skip this step!
Know When to Leave
Be mindful to read between the lines when using casual dating websites. Most visitors are looking for casual sex; they are not looking for a friendship with benefits. After a few encounters, it is usually easy to determine if the other side has given up.
As for casual encounters, there are completely free dating apps. If the person gets distant after one or two booty calls, don't be scared to leave them.
Have Many Irons in the Fire
Sites for casual relationships or casual sex are not serious. The potential partner is aware that they are only temporary. Therefore, when that one is over, refrain from going all-in and looking for potential partners using the site's thorough search function.
Honesty Is Essential
Each individual must be totally honest with the other, even on the best sex dating services. The key to successful interactions and one-night stands is honesty. When everyone is open and honest about what they do and don't want, everything runs more smoothly, and they both enjoy themselves.
Be Cautious
Be aware of the location when arranging to meet the person. Even the top hookup sites let users choose the time and place of their meeting.
Before meeting in public, it is usually preferable to video chat with the other user.
With that, always meet in a public place first, such as in a hotel.
Future encounters with the same partner could take place at either person's home if there are to be any more.
Those that enjoy acting naughty in public may prefer to do so while out on a walk, in private gardens, or at work. Just be aware of any hidden cameras, whether they were installed by the lover or the business or property owner.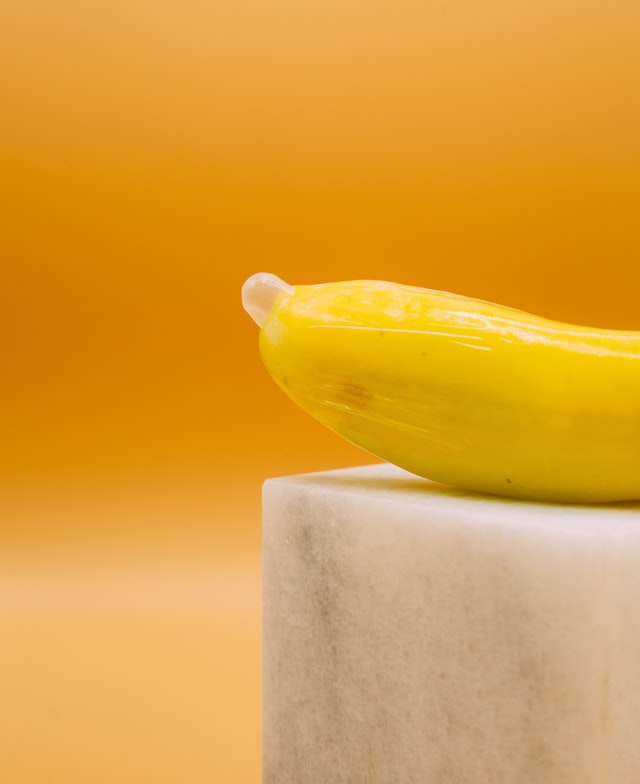 Use Protection
Hookup sites often advise casual couples to use protection. Although it's simple to forget when you're excited.
In general, both parties should bring condoms when hooking up locally. Although the woman can and should have one available, the man should also be ready. There would then be no excuse for not using protection.
Sex should always be safe because neither person knows who the other has been with.
Get in Touch and Get Consent
The casual sex hookup requires openness and honesty from all parties involved. Inform the other person in advance if a "friends with benefits" scenario might arise.
Most free hookup apps let users chat and converse with possible mates for as long as they like before setting up a meeting.
Whenever you are at the hotel (or wherever the encounter is going to take place), be sure to ask about the other person's sexual desires. Since they agreed to meet and showed up, consent is presumed, but it's always better to be 100 percent certain.
How We Found the Best Hookup Sites
Sexdatingapp.com considered the following factors when determining the top hookup websites:
Internet Size
As for online dating and casual relationships, network size is essential. There must be a large number of users on the hookup app in order to connect with many people.
Needs to Be a User-Friendly App
The most well-known dating sites are simple to use. A completely free dating app needs to be easy to use because some people have trouble using their phones to make calls and send texts.
Cost to Be a User
Casual sex sites and hookup apps should be inexpensive or free to join since the majority of individuals don't want to waste money. Better benefits are offered to those who pay for more serious ones, and this really shouldn't necessarily be a bad thing.
Conclusion
The best hookup sites should be used if you're looking for a one-night stand or casual sex partners. Although sites like Ashley Madison have what it takes, there are plenty of other dating apps. Try something new without fear to find a ton of casual encounters with nearby hotties.