This is a review covering Date And Fuck. It's a site that you'll eventually be disgusted with when you find out the nonsense they're pulling to get your cash. I've covered everything you need to know here and then some.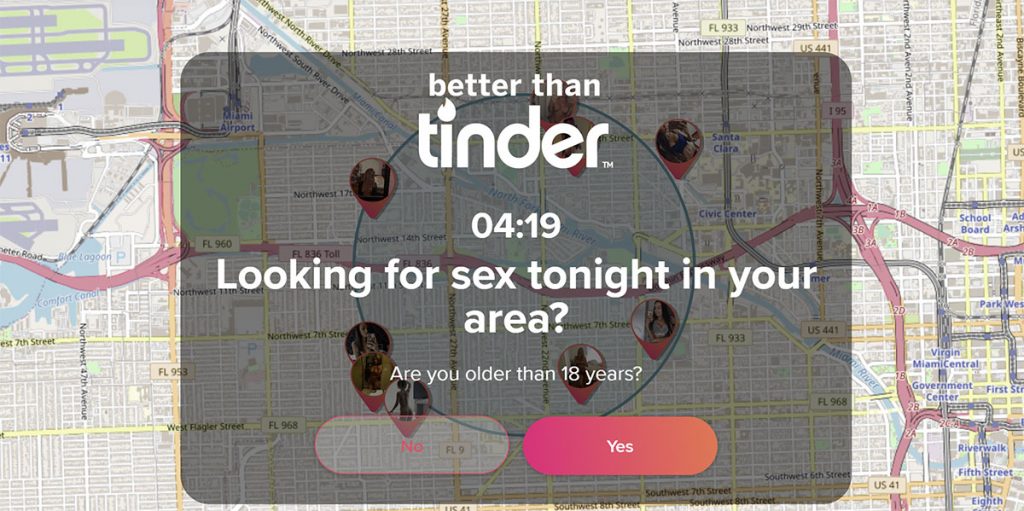 Date And Fuck Review Confirms It's A Fake Site
There are more than enough scam sites on the internet to keep you busy for a very long time to come. They put all of their efforts into looking like real sites so you don't question it when they make you pay for your access.
That's how pretty much all of the scams on the internet work. Of course, these scams eventually get found out. After enough people get scammed, they just start staying away from them.
That's a hug issue when the sites rely on bringing people into them. That's how you end up with sites like Date And Fuck. This is a site that's been specifically created to drive traffic right back into the sites that are already known as scams.
When you try to sign up for it, you're going to be redirected to one of the scams and that's when you're in trouble.
Yes, It's The Same Old Scam
What happens is really the same old scam that you always get. You'll start to get messages sent to you right away. Your inbox will fill up and it will seem like there are people all over the site who really want to talk to you.
That's what they want you to think. As soon as you try to respond to one of these messages, you'll see what's really going on. You have to upgrade your account in order to send any messages.
That's what the scam is all about. They send you a fake message then charge you to respond to them. It's a very common scam that works way too often on the internet.
People fall for it all of the time and that's why you end up with sites like the original one that you just tried to join.
Check The Photos, You'll Find Lots
If you still need proof, just run a reverse image search on any of the profile photos that you see. You can do it right through Google and you won't have to spend a single dime.
You're going to get hits for it from all over the internet. That's because it's a just a stock photo that the company bought to scam you.
They put it up on those fake profiles and send you fake messages to get you to pay to respond. It's a very simple scam that happens all over the internet and all hours of the day and night.
Conclusion: Avoid Date And Fuck
All you really have to do is avoid Date And Fuck if you want to stay safe. It's just a redirect to a scam site that's going to try and steal your money.
You're never going to talk to a real person here. No one actually uses the site at all. It was never designed to function like a real hook up site at all.
Find a different place to get your hookups and you'll be much better off. There are plenty of real sites out there that will work for you.