If you are thinking about signing ip for a free membership on FindCheaters.com, think again. If you already are a member, you are most likely being scammed by this site. We did our search and found some major irregularities that lead us to the conclusion that this is not a legitimate dating site. In this review we will explain what tool this one, and similar websites use in order to scam you. Continue reading and learn these valuable information.
FindCheaters.com fabricates womens' dating profiles
At the beginning, you register for a free membership and you can see all these beautiful women and may not even notice the "Online Cupid" logo placed on every single profile. "Online Cupids" are the fabricated dating profiles of women we were talking about. You may find it surprising that NONE of the photos, personal information and communications of these women are real. They are not even actual members of the dating service and every woman you encounter here is fake. The use of "Online Cupids" is not new to us, as we've encountered this fraudulent element in many other online dating sites (check out our reviews on CheetingHookup.com, SeekingMilf.com and MilfsAffair.com).
But, think about it twice and you too will realize that there is no way that so many gorgeous women are members of FindCheaters.com. In fact, there aren't any real women who are using this website. But, the owners need to convince you that they have many ladies open for some online fun.
FindCheaters.com makes it hard to avoid getting scammed
Even at the very beginning, when you are first creating your free profile, you need to agree to the terms and conditions of use. You can see in the image below that by agreeing to the terms and conditions you also agree to the use of the "Online Cupid" service. These are the dating profiles that we spoke about in the section below and are 100% fake.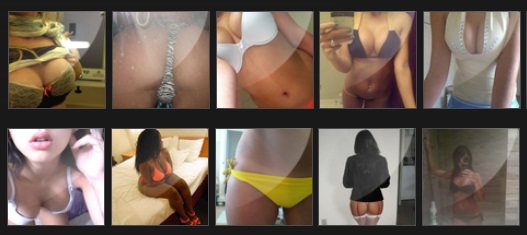 But, did you click on the terms and conditions page to read the document you are agreeing to? We know that nobody does, but so do the creators of these sites. Here is a quotation from the terms and conditions page on FindCheaters.com where they are basically admitting to creating fake profiles:
FROM THE TERMS OF USE: "THIS SITE USES FANTASY PROFILES CALLED ONLINE CUPIDS®: You understand, acknowledge, and agree that some of the user profiles posted on this site may be fictitious and operated by the Site or its contractors. You understand, acknowledge, and agree that the information, text, and pictures contained in the Online Cupids® service profiles do not pertain to any actual person. Life events, experiences, interests, and geographic locations are fictitious. Nothing contained in any Online Cupids® service profile or message is intended to describe or resemble any real person – living or dead."
Revealing of the real scam
You may ask yourself why do they go through all this trouble, and there is only one answer to that question, and that is -to trick you into upgrading your subscription to a paid membership.
1. FindCheaters.com asks for your credit card information
Soon after you sign up for free, you will start getting messages, only to find out that you cannot read them or send messages to other website users if you don't pay the required monthly fee. Now, who much exactly are you asked to pay?
$29.95 for a monthly membership subscription
$69.00 for a 3 month membership subscription
This is the problem of this site, all messages in your inbox come from "Online Cupid" profiles. If you pay your real money you will be, in fact, allowing these fake profiles to send you emails, or fake instant messages, and communicate with you for as long as you keep paying the monthly subscription fees.
2. Automated and Computer-Generated Emails
The "Online Cupids" service is a deception that also includes fake emails. If you are not being careful you won't even realize they're receiving emails from fake members of the site. The messages that get to you are sent by a software program that uses automated email messages and sends them to all free members on the site.
FROM THE TERMS OF USE: "Messages sent from our Online Cupids® service may be automatically generated with no human involvement. You further understand, acknowledge, and agree that, from time-to-time, Online Cupids® profiles may contact both free users and paid users via computer-generated Instant Messages or emails for purposes referenced above. These messages may be transmitted to multiple recipients at the same or similar time(s)."
3. FindCheaters.com Hires and Pays Employees to Communicate With You
Part of the scam also involves employees who are actual people, hired and paid to interact with you and communicate with you. It is clear that this website will do whatever it takes to get you to buy paid membership. These employees are instructed to flirt with you, chat you up and continue the communication for as long as possible. It may be too late until you realize it was all fake and just a mechanism to get your money. What's even scarier is that even if you come across a profile that is not fake, it may be an employee for the site.
FROM THE TERMS OF USE: "Online Cupids® messages and/or correspondence may be generated by third-parties hired or contracted by Us. Please also note that a single Online Cupid contractor may be involved with more than one (1) profile on our Site."
FindCheaters.com Contact Information
Addresses: Athinodorou, 3, Dasoupoli, Strovolos, Nicosia – Cyprus
Phone Number: 1 (888) 649-9178
Report FindCheaters.com
If you feel that you have been ripped off and scammed by this site, you can report them by filing a complaint to the Better Business Bureau.