There are more and more dating sites every day. Therefore, finding a legitimate one that really works and doesn't put your privacy at risk is difficult most of the time.
The internet is full of scams! However, some platforms not only serve their purpose and help people connect with others but also ensure users' safety.
L8r is one of them! You probably won't find many opinions about it out there. Fortunately, here you can find the answers to all the questions you may have. Keep reading!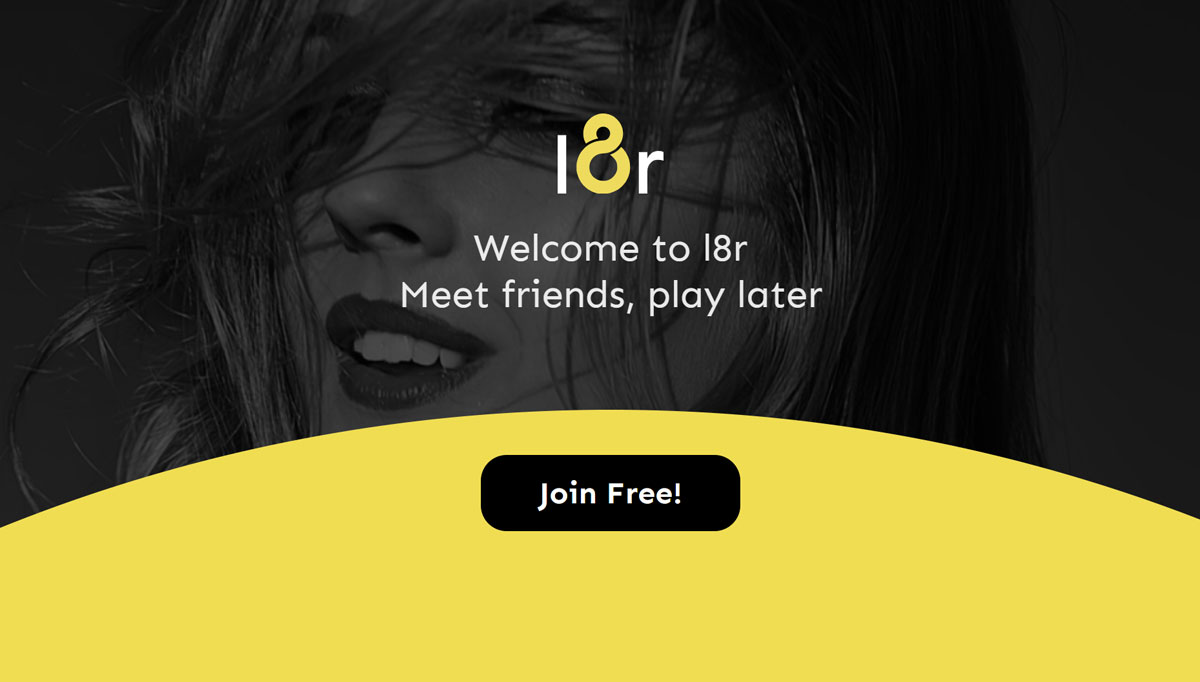 What Is L8r Dating Site?
L8r is an online dating site in the sex dating category that offers filters, regional searches, group chats, and other features to help people find their significant others or someone for a casual encounter.
It was designed as an online space for people who want to have fun and connect with other members in their area for great times together.
Anyone can join L8r for free and create an account. However, the platform guarantees that all profiles are discreet, safe, and fun!
Is L8r Legit?
Another question that should be on your mind is whether L8r is legit. Did you come across this dating site but weren't sure if it was worth trying? Here's the short answer: yes, it is!
Many online dating sites are scams. Everybody knows that! However, L8r is not the same as the others. This site protects people's data through an award-winning fraud team.
Thanks to the team, available 24/7, you can rest assured that your key information will not be revealed nor will you be a victim of scammers, catfishes, or fake profiles.
Additionally, L8r has strict safety policies that everyone must adhere to. If someone asks you for money, the team behind this dating site encourages you to block them and report them.
The platform does not tolerate fraudulent actions, so it does everything possible to eliminate suspicious users or accounts to protect the integrity of those who really want to use L8r to find the perfect date.
Analyzing L8r Dating Site Features
L8r offers multiple features to improve the user experience. Find a detailed explanation of each below!
Searches With Filters
This dating site is easy to use and enables users to find matching profiles in just minutes. However, this search for the right person goes much further.
Do you want to save time and go directly to someone with the same tastes and interests? That's what filters can do for you.
People using L8r can filter their searches by gender, age, and photos. Also, if you want a quick chat, you can also use this tool to find people who are online at the same time as you.
The platform also has extended search options for those who want to do more detailed searches to find people they are really interested in or with whom they can start a pleasant and enjoyable conversation.
Regional Searches
In addition to the filters, you can use the regional search tools to find people close to you.
On other dating websites, finding members you can meet in person or go out with for drinks is difficult. Fortunately, L8r's developers thought of that.
Thanks to the site's regional searches, people can search for potential dates in the same location, avoiding becoming interested in someone who lives miles away from them.
Profile Video
There's no better way to get to know people than by listening to them and watching them talk about themselves. That's why L8r is a great place to meet friends and potential love interests.
The platform allows users to record and upload profile videos on their profiles to show who they are, their personalities, appearance, and more!
Just imagine! On this site, you not only see photos, but you can take a look at the videos of the people you are interested in or upload one yourself to show others how funny you are!
Video-chat
Users can also join chat rooms to talk live with other people or create their own to interact privately with people they care about.
Although having a webcam is not mandatory, it increases responses incredibly! In other words, it is a great way to reach more people and get to know better the users you started a conversation with.
L8r also has policies to use chat rooms correctly and encourages users to be kind and respect others.
Priority List
This dating site also has a great feature for those who want to meet more people.
Standing out on platforms with thousands of users is challenging. However, there's an option for you if you want to do it: pay for priority listings.
People who pay for this option will have their profiles at the top of the search results, which means that more people will see them, and the chances of finding the perfect date will increase!
Group Chat
In chat rooms, you can also connect with multiple people at the same time! It's one of the most attractive features of L8r dating site because most platforms do not support group chat.
However, L8r makes a difference. All users can connect to a group chat together, create new relationships, have online parties, play games, and have fun like never before!
Advantages of L8r
In addition to all the features that it has, L8r offers many advantages, including:
It is one of the few dating platforms with live chat, meaning you can have a live conversation with anyone at any time.
Profiles are private. You can be sure that your information is protected at all times.
The registration process is easy and only takes a few minutes.
The support team is available 24/7.
Final Thoughts
If you have wondered: "Is L8r legit?" for some time, keep in mind that the answer is "yes." This dating site offers many benefits to users and is ideal for those looking for dates without risking their safety or privacy.
In addition, the platform has support and anti-fraud teams available 24/7 to help users when they need it and make sure everyone is protected.
If you want to have fun and meet other people without risk, L8r is the perfect website for you! Moreover, you can test the platform through its introductory trial offer for free!