Many people may not have heard about FacetoFace because it is a relatively new platform that is not as well-known, but that only means more for people to explore when they join the website. There are many benefits to using a dating site that is not as well-known, and today I'll share with you why this has to be considered one of the fastest growing dating sites.
Spoiler alert – I highly recommend this website!
Registration can be a pain on other popular and populated dating sites, so people are beginning to lean more toward smaller ones like FacetoFace. This review will tell everyone what they need to know about this platform, so they can decide whether this is the dating site for them.
Should You Join FacetoFace.com? 
When joining a dating site, every person has their preferences, which can be filtered during a regular search. On the website's main page, people can see that there are many people to speak to that might pique their interest. Obviously, these people have the most popular profiles, but that doesn't mean that the rest of the community is any less engaging.
What is nice about the website is that it does not say to whom it is specified. Every person needs to be of age, but people are free and more than welcome to speak to anyone they may be interested in. People can pick one of two genders and specify their orientation in their profile.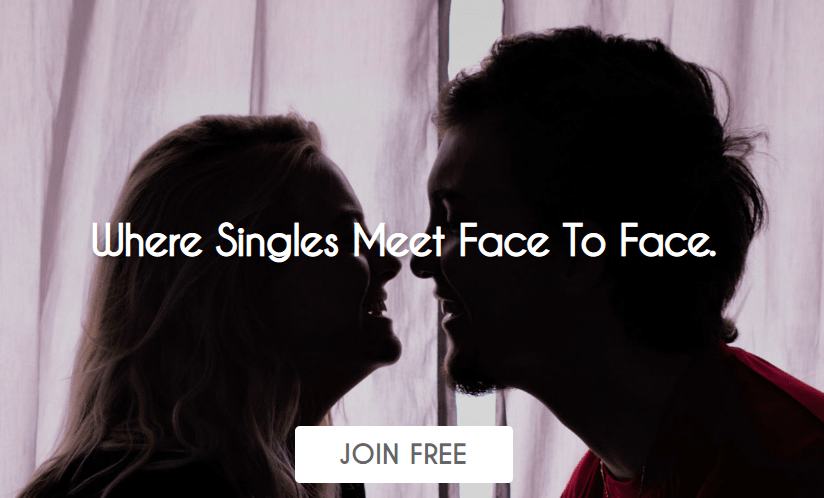 There are no limits on how many connections a person can make. The only restriction people will encounter is if they make someone uncomfortable. It is nice to see a dating website that cares about how comfortable all the members are.
Registration
People who want to join the many other members of FacetoFace will be happy to know that the registration process is quick and easy. The platform does not require a lot of information except for a person's gender, age, location, and email. At this stage, people will not be able to select their username, but they can do this later once their account has been made.
This is an excellent way for people to be slightly anonymous on the site because it does not force people to reveal their identities to each other. People will only need to provide the website with their payment details, but it is only accessible to the payment processor, giving users another layer of protection.
Once the email has been confirmed, people can begin customizing their profiles. This is one way for people to tell potential matches about themselves or their goals. Also, everyone can add photos to their profile, so others can have a look at who they are speaking with.
Design and Usability
When using a dating site, the design and usability must be top-notch for people to enjoy the platform entirely. FacetoFace has a simple layout and is not packed with too many fancy features. The problem with other websites with a million options is that people get overwhelmed with everything and never go onto the site. Luckily, that won't happen here.
People will only see previews of other profiles and the toolbar on the main page. When it comes to communication, people can use the platform for simple services, which goes with the uncomplicated design.
What Are Some of the Advantages? 
FacetoFace has many different advantages that make it stand out compared to the other sites on the internet.
Anonymity
People looking to be completely anonymous will like this website because they can get that here. It is rare to find a site with this feature, but FacetoFace does. This is an excellent way for people to only share their information with the people they want.
User-friendly 
It has been previously stated that FacetoFace is easy to use. The design that the creators made is perfect for those who want something that will just work and don't need to worry about all the different settings there are. Also, people who are not comfortable with technology will find this site easy to operate, which is excellent.
This is how FacetoFace makes everyone feel involved in their relationship journey.
Trials 
There are trials available for people to try out. This is perfect for those who want to test the platform before spending money. Also, if people like the platform, they can pay for premium features at a low cost.
Locations 
People who use FacetoFace will be happy to know that there are many different locations where they can search to find the right person. This is ideal for those moving cities and looking for someone to meet up with when they arrive.
Fake Profile Finder
The team at FacetoFace does not like fake profiles at all, which is why they are always picking out scammers and spam accounts so that regular people can enjoy the site. However, the team can only do so much, so people are encouraged to report anyone who seems odd or shady on the site.
Some of the FacetoFace Features 
Like every dating website, FacetoFace has features that need to be mentioned. That is because some of these features are useful, and every person will enjoy them.
Mood Statuses
Statuses are a great way for people to know what someone else wants to get out of the site. FacetoFace allows people to change their status to what they want, so if someone wants to flirt, they can change it to that. This is a great way to know the intentions of the person someone is speaking with.
Search Tool
The search tool has the normal filters everyone should be accustomed to, making it a great site to use. People will be happy to know that the site is very flexible and allows people to use the platform however they want. That is why the filters people can set when searching are simple.
Match Game
People will be offered 10 profiles where they can vote on them. If they aren't interested in them, then that's fine; nothing will change. However, they will be notified if the person selects that they are interested in someone. This is an excellent way for people to show interest in someone without feeling pressured about making the first move.
Also, this turns the whole experience into a little game, which is always fun to have while on a dating site.
Who's Viewed Me
When someone clicks on their profile to see them, they will be notified about who clicked on them to get a better look. This should help boost anyone's confidence to send that first message because the person who clicked only had the small picture on the grid.
The Working Model of FacetoFace
Every dating site has a working model, which is why people get asked questions about themselves, and then, the site matches them up with someone. However, FacetoFace works differently because the creators want the users to control their own experience completely.
People have the freedom to be who they want while using this website. People can use it to find something serious or a bit of fun. There are no longer matching tests that need to be done; instead, people will join the community in a minute and have all the fun they want out of their dating experience.
Privacy and Security
FacetoFace wants every person to be safe while using the website. The team will not disclose personal information or data, which is a good way for people to stay safe. However, the team does always remind members of some of the following:
People need to stay aware of who they are speaking to. No one is obliged to give the website their real name, which is why the person on the other side of the screen could be anyone. It is better if people do not share their personal information online.
When someone is getting ready to meet with another member in person, they should do so safely and if feel comfortable. If the other person makes them uncomfortable, they are more than welcome to report them to the team.
If someone does ask a member to send money, then they need to report and block the profile right away. This kind of behavior is never allowed on FacetoFace.
External links that are sent to someone on FacetoFace should not be clicked. This is how people can download malware onto their systems.
Is It Expensive to Use?
 When someone signs up for FacetoFace, they will see that the prices are affordable. The reason why the team did this is that they wanted everyone to have the opportunity to use a website that has been made for them. People should not need to spend a large amount of money to find happiness!
Conclusion 
When someone wants to use a dating site, they should look at FacetoFace. This is a website that has been made to help people find anything they are looking for. No one is here to judge another person, which has made a community that is open-minded. People who are ready to meet other people should look at FacetoFace today!