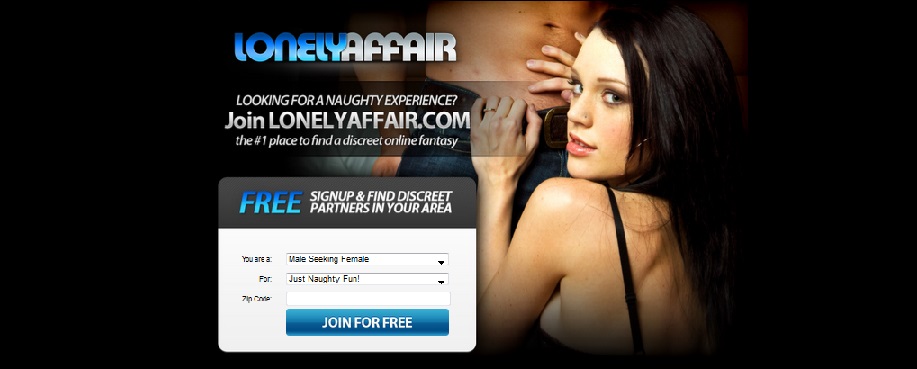 Are you already a member of LonelyAffair.com or thinking of joining the site? There are several things you might want to know before you sign up and start exploring this dating service for married people. In this review, the Dating Cop team will reveal all the findings from our investigation.
We invite you to continue reading and you'd like to add something, ask a question or share a personal experience you had on LonelyAffair.com, we invite you to post in the section at the end of the page.
What we discovered on LonelyAffair.com
LonelyAffair.com uses Fantasy Profiles called "Online Cupids"
The "Online Cupid" service is used to send you Automated Chat and Email Messages
com is not a free dating service and will charge you money
Employees of the site are communicating with you, as well as computers
You are very unlikely to meet anyone real on LonelyAffair.com or have an affair
At the beginning, when signing up for a free basic membership on this site, you are agreeing to the LonelyAffair.com Terms of Service. But, did you read the content of this document? If not, we will point out the evidence that support our suspicions of scam and fraud.
1. Watch Out For the Fake Profiles – "Online Cupids"
The "Online Cupids" profiles are fictitious and completely made-up, created by the site to help them achieve their goal and rip you off. Online Cupids have fake profiles, invented personal information and interests, and no real people behind these profiles. LonelyAffair.com needs Cupids because there are no real women using the site. However they have to populate it somehow because no one would be using it otherwise. Read below what we found in the terms of use page:
PROOF: "THIS SITE USES FANTASY PROFILES CALLED ONLINE CUPIDS®: You understand, acknowledge, and agree that the information, text, and pictures contained in the Online Cupids® service profiles do not pertain to any actual person, but are included for entertainment and educational purposes only. Life events, experiences, interests, and geographic locations are fictitious. Nothing contained in any Online Cupids® service profile or message is intended to describe or resemble any real person – living or dead."
2. Another Role of "Online Cupids" Is To Send Automated Messages
After the site shows you there are a lot of gorgeous married women on the site who are ready for an affair, they have to convince you this scam is actually real. That is when they start sending you messages through the Online Cupid service which sound like someone is genuinely interested in you and would like to move things forward. Problem is, these messages, just like the profiles they are coming from are completely fake or as LonelyAffair.com says "for entertainment and educational purposes only".
PROOF: "Messages sent from our Online Cupids® service may be automatically generated with no human involvement. You further understand, acknowledge, and agree that, from time-to-time, Online Cupids® profiles may contact both free users and paid users via computer-generated Instant Messages or emails for purposes referenced above. These messages may be transmitted to multiple recipients at the same or similar time(s)."
3. Paying To Use LonelyAffair.com Services
You sign up for free, and the site automatically takes you to a page where they ask you to pay a fee and upgrade your basic membership to a paid one. Of course you will skip this step, but it's not that easy to escape paying this site. In fact, it resembles extortion.
Why?
–You see a woman you'd like to connect with and send a message and you CANNOT, unless you give your credit card information and choose a payment plan.
–You receive an email or chat message and you cannot open to read its content or reply to whoever sent you that message, again, unless you PAY FOR SUBSCRIPTION.
Now, knowing the women are fake and the messages they send are also a part of the big scam, so what's the point in giving your money? Some people, though, do not detect the scam on time and will be ripped off by LonelyAffair.com. Here is their price list:
$29.95 to purchase 1 month subscription to the site (automatically charged each month)
$69.00 to purchase 3 months subscription to the site
Why does LonelyAffair.com need employees?
The answer is simple. After a short while the automated messages start to make no sense, so they need to make the communication as natural and as real as possible. That is why they hire and pay people to chat you up, flirt with you, and string your along for as long as you keep paying them.
PROOF: "You understand, acknowledge, and agree that some of the user profiles posted on this site may be fictitious and operated by the Site or its contractors. Online Cupids® messages and/or correspondence may be generated by third-parties hired or contracted by Us. Please also note that a single Online Cupid contractor may be involved with more than one (1) profile on our Site."
5. LonelyAffair.com Is Aware You Cannot Meet Anyone on the Site
Of course they know this for a fact, since they know that there are no real women you can have an affair with, that no one is actually contacting you, and if you happen to speak to a real person – it's an employee of the site. Basically, you are wasting your precious time and money hoping you will meet someone to hook up with, but you can't and you never will on LonelyAffair.com.
PROOF: "You understand, acknowledge, and agree that no physical meeting will ever take place between you and the individuals providing our Online Cupids® service, and that the exchange of messages between you and the Online Cupids® profile is for entertainment purposes."
LonelyAffair.com Scam Questions
LonelyAffair.com is not an online dating site, it's rather an online dating scam aimed at getting your money and not providing the services you paid for. The take home lesson is to always read the terms of use before you agree to them, or at least when you want to pay your hard earned money – you need to know what you are paying for.
Please scroll down to find the comments section where you can post your thoughts and questions regarding LonelyAffair.com or other scamming dating sites. We appreciate your feedback and try to answer promptly and personally to your inquiries.
LonelyAffair.com Contact Info
Address: Athinodorou, 3, Dasoupoli, Strovolos, Nicosia – Cyprus
Cancel Your Paid Account: Contact Page
Phone Number: 1 (888) 649-9178
Report LonelyAffair.com
Visit the Better Business Bureau to file a complaint and report this site if you feel that you've been the victim of scam and rip off.