According to the CDC, there are more than 38 million in America smoking cigarettes, and that habit can have a great impact on personal relationships. One of my exes is a big smoker. It did not bother me when we started dating. Could you visualize that one habit such as smoking can lead you to your ideal person?
Have you ever wanted to date a girl or a man, but you hit a wall so many times just because you're a smoker? This is where Smoke and Poke come to the rescue. In case you didn't know yet, Smoke and Poke is a highly sought dating app that's exclusively made for smokers out there.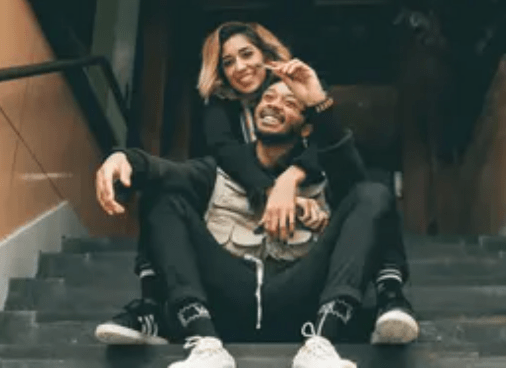 My Review of Smoke and Poke Dating App
Smoke and Poke is a new dating site that was launched amid the coronavirus pandemic. The name itself should give you an idea of what it is all about. With everybody just chilling and watching Netflix in the comfort of their homes, the dating site was made particularly for people who easily find partners who have the same hobbies as theirs—smoking and poking.
Dating apps nowadays may be biased against pot smokers and cannabis users or not enable interested people to show their genuine support as openly as you can on this app.
The launch of this website and the services it offers prove that love and marijuana are an ideal match and help destigmatize the negative connotation marijuana still brings to traditional dating apps. Today, cannabis users can easily seek out like-minded folks on the website, using their appreciation for marijuana as an entryway to starting a new relationship.
Smoke and Poke Review: Awesome Things about SmokeandPoke.com
After doing thorough research about Smoke and Poke, I just found that there are many wonderful things marijuana users will love about the website itself. It is packed and filled with a variety of cool features that one cannot easily find on a smoker dating site.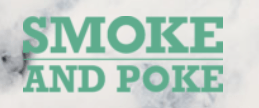 In this section of the Smoke and Poke review, I will carefully outline the best features you can expect when you start using this dating site. Perhaps this is a sign you should start making a connection
Smooth registration and Onboarding
Did you know that the process of registration on this dating website is somewhat easy and straightforward? The best part here is there's no one-click sign-up with Facebook and Google. As an alternative, you must enter your location and email address and create a unique password for your account.
Make sure that you pay close attention to the fact this website does not need you to give your real name or confirm your identity. Alternatively, you can make a nickname.
After you have registered for an account, you'll be redirected to the onboarding page. There, you must upload your photo, select a nickname and customize your preferences.
On that page, make sure you also specify your interests, which include but are not limited to online flirting and relationship, meeting in person, threesome, experimenting, or friends with benefits, among others. Those options are already provided by the website's developers. Doesn't it sound amazing?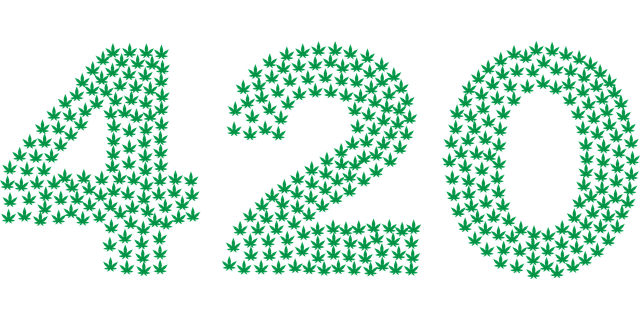 Great usability, interface, and website design
When it comes to website design, the option of choosing a green color scheme was extremely reasonable. After all, these websites are all about hemp and marijuana, making them more stylistic than other dating websites out there.
On top of that, the user interface is not complicated too. At the top of the bar, you will find the core features, which include the home page, advanced search, the section with Now Online users, as well as video chat. What's more, you can enable and disable the Safe Mode.
When it comes to the interface, the website feels comprehensive. For instance, the home page has an advanced search section where you can find different users based on gender, body type, sex, and profiles. There is also a matching game, active and streaming uses, and a feature where you can share your mood. There's also a Flirt Center—it's a dedication section where you can send templated messages to start an adult chat with random pot smokers or users.
Profiles
The profiles you will find on the site are straightforward. You must add at least one photo and create a short description on the browser. Keep in mind that you can't proceed to enjoy the website's performance features if you don't fill your profile in.
Other companies will let you skip that, but this dating site doesn't allow that. Such a requirement is an assurance that profiles are made by real users (guys and girls) and that the users themselves can share only the data they would want to share for the record.
Also, there are essential profile safety features you can find on the Smoke and Poke website. You can access them on the site's account setting. For instance, you can use the Safe Mode, which means you won't see any guys or members with explicit content.
It's worth mentioning as well that you can make your profile discreet so your photos or content will be seen by a member or members you only have approval.
Browse Members Here – – – > SmokeandPoke.com.  
Competitive pricing
When it comes to the pricing at the Smoke and Poke site, things will become a little more refreshing. Here, you will have different options or services to choose from.
This pricing cover allows you to make your profile more discoverable in the search results. It lets you get 42 times more attention than the top places in the search. Does it sound amazing?
Are you guessing the pricing options you can get? Here are some of them:
Gold 2-day trial ($4.95 for two days)
Gold 7-day trial ($14.95 for seven days)
1-month gold ($49.95 per month)
Gold 6 months ($11.65 per month)
Gold 12 months (plus six months free – $6.67 per month)
You can rest assured that your money will be worth it. That's because the Smoke and Poke site guarantee that you'll get laid within three months.
Safety and security performance
When it comes to your security and safety while using the Smoke and Poke website, here are some things you should know:
✓   The website does not share any explicit content like photos, images, videos, or other content uploaded by the members.
✓   The website is prohibited from being used by minors. However, there's no age-verification practice available on the website.
✓   The website only shares the data included in the profiles with other sites from the dating app network it belongs to.
Overall, the safety of the website is more about your sole responsibility than about the site's responsibility. A lot of online dating sites these days work that way. It is nothing personal—you need to respect how these sites work.
Given the specificity of its members, the site developers always remind you of online dating safety rules you must keep in mind for an enjoyable and safe dating and sex experience.
If you don't like someone on the platform, you can easily block them. Don't waste your time with those losers.
Just bear in mind that this platform is 100% safe as long as you know how to use it. Remember that this platform connects weed and marijuana smokers. That's why the company always reminds its users of online dating safety.
Other cool features you need to know about the company
Of course, Smoke and Poke allows you to use the standard search and advanced search and be able to see the members or users who visited your profile and check out the most popular member on the site.
On the standard search bar, you can easily filter by gender, age, sexual preference, and location and pick those with verified data. You can also get live streaming and video chatting features.
Would you like to find a friend on the site, or are you looking for someone you can have sex with? You can join a group chat or a video group chat. However, for the latter option, you must have a membership.
The Upgrade Now feature works simply. All you must do is press that button to get subscribed to the full membership.
Conclusion: Smoke and Poke is the Best Dating App for Smokers
To sum up, I can say that Smoke and Poke is a reliable online dating site, not to mention it helps people connect to those legal cannabis smokers. If you are looking for a bit of thrill, this dating site got you covered. It is also suitable for casual dating, friends with benefits, or simply online fun.
The website comes with all the important features you need to connect and chat with other people in Europe, the UK, Asia, America, and other parts of the globe. Explicit content like sex images and videos are highly encouraged, too.
Overall, Smoke and Poke is one of the best dating pages for people wanting to date. However, you should also keep the specifics of this site's users in mind.
There you have it! We hope this Smoke and Poke review has been useful and informative to you. Have you tried using the website before? What are your experiences with it? Feel free to share your thoughts by leaving your comments below. Happy smoking and dating!