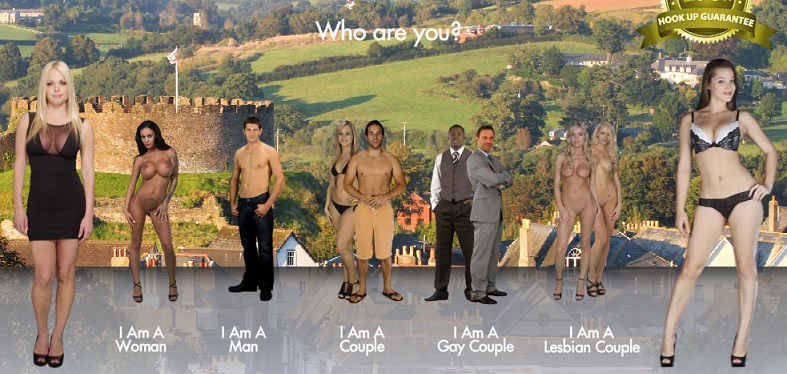 In this review, the Dating Cop Team set out to investigate the legitimacy of the online dating service called XxxLove.com. This site promises its members countless dates and fast hookups like nowhere else on the web. But is it really like that? Is this website a legitimate place to meet up and have fun or is it just another online dating scam? Continue reading, as we provide all the answers in this article.
Important questions and answers about XxxLove.com
We signed up for free and explored the site for ourselves. Also, we read the terms and conditions of use document very carefully to better understand the way XxxLove.com works to deceive you. Here, we present to you our findings.
#1 Why Does XxxLove.com Ask For Your Credit Card Info?
The site claims to be free for members to sign up and create a dating profile, but you will be chargeg for everything else you do on the site. We were able to find a more elaborate price list. Basically, this site has two different types of membership besides the basic-free membership. Here is how much each type of membership upgrade will cost you for an estimated period of time:
Silver Membership
$5.85 to buy 3 days of trial subscription to the site
$29.95 to buy 1 month of subscription to the site
$59.94 to buy 3 months of subscription to the site
Gold Membership
$5.85 for 3 days of trial subscription to the site
$34.95 for 1 month of subscription to the site
$69.96 for 3 months of subscription to the site
$150 for 1 year of subscription to the site
*Note that your one time subscription, regardless of the time period you chose to subscribe for, will be automatically renewed by the site at the end of your initial subscription period. This means that you will continue to be charged membership fees without being aware.
#2 What Are You Paying For? – Fabricated Profiles
XxxLove.com fabricates women's dating profiles and calls them "Online Emissaries". In the dating profiles created as a part of the Online Emissary Service everything from the profile photographs, to their personal information, age and their location are fake. They are utilized to make the site look full of gorgeous ladies. The truth is that this dating site is used by a hundreds of men and no women at all. So, the dating site has to make them up, and earn money by double-crossing male members. We advise you check out the section of the website designated for the Terms and Conditions of use.
PROOF OF SCAM: "XxxLove.com UTILIZES VIRTUAL PROFILES THAT DO NOT CORRESPOND TO ACTUAL MEMBERS: An ONLINE EMISSARY may be a digital actor, an avatar or a synthespian (e.g. a computer generated "person" or "character"). You acknowledge that You understand that some of the profiles and Members displayed on them are not actual members of the site. ONLINE EMISSARIES are not associated with any other user of the site. By accepting these Terms you further acknowledge and agree that any information or pictures displayed to you via an ONLINE EMISSARIES profile does not relate to an actual person."
#3 XxxLove.com Has Employees That Interact With You
Not only does XxxLove.com create its own profiles, it also hires and pays people to interact and flirt with you. What this actually means is that they will employ people to chat you up, flirt with you and keep the conversation going. The purpose is to keep you as a member of the site and continue charging their monthly fee. Sadly, they succeed to keep this scam going for a long time and it can be too late before site members realize they've been ripped-off.
PROOF OF SCAM: "ONLINE EMISSARIES may be employed by XxxLove.com or a third party to enhance Your online experience."
#4 Computers Are Sending You Messages
The site uses the fictitious dating profiles they create to send you chat and email messages and try to engage you through other forms of communication. Just like the dating profiles, these messages are completely false and dishonest. It's actually computer programs that send you these automated messages, and not women. If you go to their page to read the Terms and Conditions you will find that they acknowledge the sending of automated messages to multiple members at the same time. This tactic is also used with one only goal in mind-Your Money!
PROOF OF SCAM: "The ONLINE EMISSARY may contact both free Members and paid Subscribers via text based communication either within the site and/or via email notifications in order to increase activity and to monitor the compliance to these Terms."
The verdict on XxxLove.com
XxxLove.com is not a legitimate dating site and we do not recommend you to become a member or use the service. They will charge you without asking, serve you lies, and when you finally realize what has happened they won't be held responsible since "you should have read the terms and conditions" before subscribing and giving your money. In the terms of use we found a sentence in which the site claims to be "for entertainment purposes only", which we find extremely offending. This site scams and rips off people and later says it is all intended for entertainment purposes. Who finds getting conned to be fun and entertaining?!
XxxLove.com Scam Questions
Do you have any other questions regarding the work and scamming tools XxxLove.com uses to deceive and rip off users? Feel free to post them in the comments section below. We try to answer all legitimate inquiries personally and promptly. Your feedback and personal experiences are also welcomed and may help prevent other readers from getting scammed.
XxxLove.com Contact Info
Addresses: PO Box 1058 Basseterre, St. Kitts, East Caribbean
48 Constant Spring Rd, Kingston 10, Jamaica
Kamparri Trading Ltd. 42 Dositheou Street, Strovolos, Nicoisa 2028 Cyprus
Email Contact: support@xxxlove.com
Report and File a Complaint
Contact the Better Business Bureau and file a complaint if you feel that you have been scammed or ripped off.