I recently decided to take another look at the X Social platform/network. Sometimes it makes sense to repeat the investigation process for networks just to see if they've made any changes. As the Datingcop, it's ultimately my responsibility for handling these things and that's exactly why I do this over and over. In this report below you'll find out what I learned while using the XSocial platform for the second time around. Everyone deserves a second chance, right? Find out if it's worth using this one today…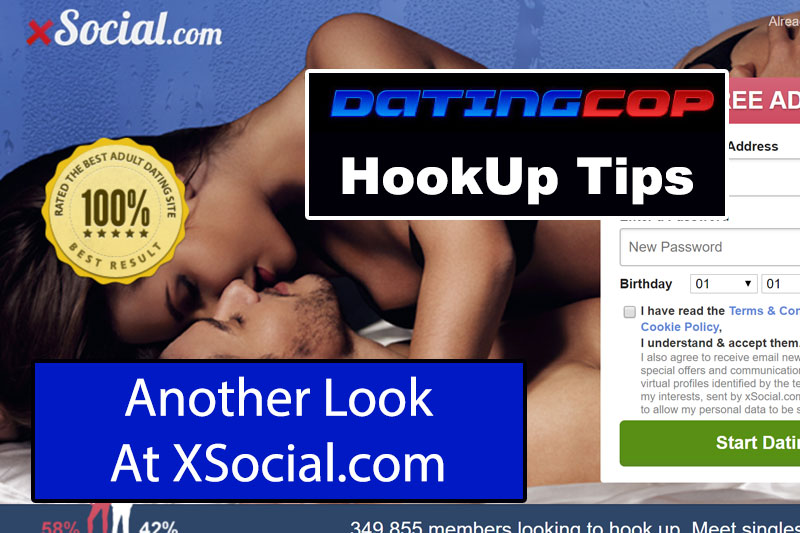 Does X Social Still Just Want Your Money?
The modern world is all about social media. We have a social media platform for everything. We can share our thoughts, we can share our pictures and we can share ourselves. There's nothing wrong with it on its surface. There's something very wrong with it when people use it to manipulate you, though.
X Social is a hookup site for people who want to have sex and feel like they're part of a social group. The ideal situation involves a group of people just hooking up with each other over and over again. It wouldn't be a bad idea if any of it were real.
It's not, though…
This is a scam site that tries to trick you as soon as you sign up. They never stop and their only goal is take your money from you. You'll never be getting anything in return for it.
Ugh, The Messages Keep On Coming
The second you create your profile, you're going to start getting messages. Your inbox will be full of them in no time. It will seem like joining was a great idea. Then you decide that you want to respond to them.
The girls are gorgeous and everyone is here to hook up. You'd be crazy to pass it up. That's when you realize that you can't respond to them. If you want to do that, you'll have to upgrade your access to premium. If you go ahead and do that, you'll start to see the scam for what it is.
The women you talk to will talk back to you. They'll never meet up with you, though. They can't. They're nowhere near you. In fact, they might not even be women at all. You've just been tricked into talking to a paid employee of a scam site.
The Site Creates Their Own Profiles
No matter how badly you want to believe that this site is a community for hookups, it will never be true. All of the profiles that you see were created by the site itself. They pay people to use them to send you messages.
The goal is to get you to sign up for premium access. Once they get your money, that's it. They' might keep talking to you just to get you to stay. They're never going to meet up with you, though. You're talking to someone who's been scamming you this entire time.
Conclusion: Continue To Dodge X Social
There's no reason for anyone to visit X Social. It's not a real site. They use paid employees to talk you into getting an account upgrade. Once they get their money, you're on your own. You'll never use this site to hook up with anyone. It's all one big lie to take your money from you.
There are sites out there that actually work like this one claims to. You can find them all on this ratings page. Join them and give them a chance, instead. It will work out much better for you.