Best Trucker Dating Sites
A trucker's life isn't like any other "ordinary" life. Truckers spend untold hours on the road and away from their families. It makes dating extremely difficult for everyone involved. The biggest problem, of course, is dating in the first place. When you're not going home at the end of every night, it's next to impossible to go on dates with people. Meeting people is something that just doesn't happen unless it's a waitress at a late-night diner or a lot lizard. Still, there are some sites that truckers and the people who want them can use to find dates.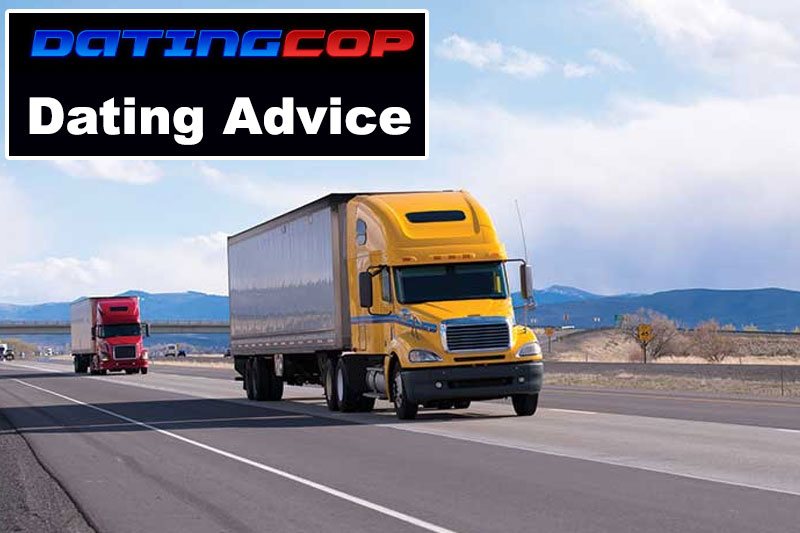 Best Dating Sites For Truck Drivers
Here's a list of my favorite trucker sites or sites that I would at least consider looking into if I was a beginner using online dating sites. My guess is that you'll make some progress using any of these networks. Give them a shot and see what happens…
Match
Match.com is one of, if not the most popular dating sites around. They advertise on TV and that drives users right to its door. With such a massive collection of people using it each and every day, there's always going to be someone who shares your schedule.
There are over 30 million users and the site gets constantly updated. That makes it easy to use and gives truckers every chance to meet someone. Still, it's not a site specifically catered to truckers. That means it will take some work, but the chances are pretty good.
Trucker Dating
For a site that's actually geared toward truckers, there's Trucker Dating. It's a newer site, so there isn't a ton of information about it yet. It's easy to use and, best of all, totally free. Anyone can sign up and start looking for someone within a few minutes.
The only downside is that you're not putting a whole lot of personal information onto your profile. That means you'll have to do a lot of talking to get to know someone. If you want to use the site to its fullest, it will take some work and some time.
Meet A Trucker
Another site that caters to truckers is Meet a Trucker. It's designed for men and women who spend their lives on the road. It's free to sign up and it's really easy to get started. Once again, it's a newer site. That means the user base isn't very large yet.
You'll have to hope that you can come across someone in your area who wants to meet up with you. The profiles are also pretty bare bones. You'll have to talk to get the details you want from people, but it's still a good choice for a dating site.
Date Truckers
A fast and easy option for truckers is Date Truckers. It's free to use and you can see local profiles before you decide to sign up for it. It's filled with truckers and nothing else. There isn't a huge user base on the site, but there are enough people to get the ball rolling.
It also shows you who's online and who's not. That makes it easy to find someone you can talk to in real time rather than sending off messages and just hoping you get a response at some point. That saves you a whole lot of time.
Zoosk
Rather than using a dating site, dating apps can make the difference for truckers. Zoosk is one of the biggest dating apps on the internet and it's a great choice. It's not geared toward truckers, but the user base is huge.
It's easy to start using and it's free for the most part. If you want access to all of the features, you'll have to pay for a subscription. The ease of using it through an app rather than a mobile site more than makes it worth it for truckers who are always on the go.
Fling
None of this is to say that a trucker has to actively date someone in order to have a good time. There are plenty of hook up sites that a trucker can use for a one night stand.  Fling is always the best option for that.
It's filled with millions of users and all of them want to have some fun. It's not just for truckers, but it's definitely for people who want to have sex. You won't find a relationship, but you'll find a few hours' worth of companionship on the road.
Start Dating A Trucker Today
Those are the sites that truckers will have the most luck with. There's no reason to keep putting your dating life on hold for your job.
You can enjoy both things at the same time. Sign up for a few of the sites and see how they work for you. You'll know which one is the best fit when you see it.
Find another trucker or find someone who works a 9-5, it doesn't matter. Just make sure you find someone who's going to be there when you finally get home after a long haul across the country.