I cover a lot of different types of dating sites at Datingcop.com. It's not always just the hyper naughty stuff. Sometimes I cover religious dating sites and today is one of those days. Paganism is thousands of years old. It's very possibly the oldest religion in the world. It's a belief system that incorporates animism, polytheism, and pantheism.
It uses folklore that dates back to the very beginnings of civilization. It's full of diversity with millions of men and women who practice it all around the world. No matter how many people practice it, it can still be difficult to date within it. Most pagans have to find websites that make it easy for them to find each other. Here are five sites that let pagans seek each other out.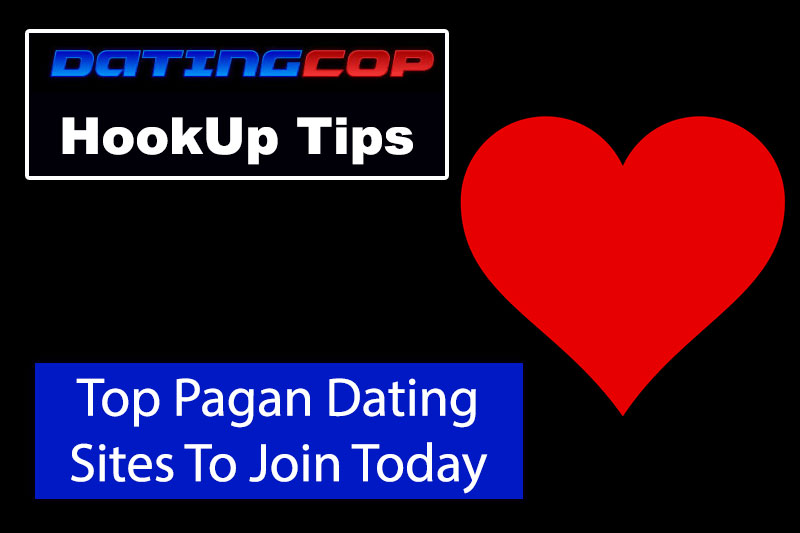 Most Popular Pagan Dating Sites
I'd like to kick things off by saying that there are many different options out there, not just those listed here. You'll find that I've covered a lot, but don't forget to check out the list of sites I use daily as well. Keep in mind, that some of these below might not be the best that I recommend for hooking up overall and they may have flaws, but they're the best for pagans looking to date.
Match
While it may not seem like the first choice for a pagan, Match is actually filled with people from every background that you can imagine. It stems from the popularity of the site.
They advertise on TV and that drives people to it in the millions. It's also possible to use the site for free as long as you want. It's not a pagan site, though.
You'll have to go looking for people who share your belief system. If you're willing to put in all of the work, it can be a great site to find your pagan lover.
Elite Singles
Much like Match, Elite Singles doesn't cater specifically to pagans. It does, however, have a very large user base. That makes it easy to come across people from many different backgrounds.
With such a large user base, it's next to impossible to find every kind of person. The big downfall is that there's no pagan choice for religion. You'll really end up having to do a lot of work to find a fellow pagan.
The fun profiles and simple use make it worth your time, though. It's a fun site with millions of people from every religion.
Pagan Harmony
Pagan Harmony is a site that caters to pagans and nothing else. You'll be able to talk to and interact with pagans all day and night long and it's specifically designed to attract druids.
The problem here is that it's a very new site. That means that the user base is going to be fairly small. On top of that, it's based in the UK. If you don't live there, you might have trouble finding someone.
On the plus side, it has a great blog section where you can read all about paganism and stay up to date with all of the latest news.
Pagan Singles Dating
Pagan Singles Dating is thought of as the top pagan dating site. It's been around for a while and has a decent user base. Despite all of this, it can be a little difficult to use.
The mobile access is very hit or miss. Unless you're accessing it from a PC, you're not going to get the best experience.
It's still a great site that you can use for free. You'll be able to browse your area for pagans to make sure there are plenty of them to talk to while you search.
Pagan Dating Service
Pagan Dating Service is a website that welcomes druids, shamans, wiccans, heathens, odinists, or sacred ecologists. With such a welcoming site, you can be sure to find likeminded people to connect with.
It's not just a single site, though. It's actually an umbrella. When you sign up for it, you'll also be signed up for other pagan dating sites.
The best thing about it is that you get matches sent to you by the site. It's the easiest way to talk to people with who you probably already have plenty in common with. It's a great site to find pagan love.
Zoosk
When it comes to dating apps, Zoosk is your best bet (also a top choice for truckers). There's no desktop access, so you can only access it on your phone. The biggest thing they have going for them is their size.
They're the most popular dating app around, so there are millions of people for you to meet. You can also promote yourself on it. It will get you to put yourself in front of more people, making it more likely to find someone to hit it off with. If you want to do your dating on the go, this is your best bet.
Find Pagan Love Today
Those are the best dating sites for pagan love on the internet. Check them all out and see what they have to offer you. No two sites are exactly the same. You'll know the one for you when you find it. It may take some time to find your pagan love, but it will happen.
Just put yourself out there and trust in it. The person that you're supposed to spend the rest of your life with will find you. You're one step closer to becoming a whole person and living in the light of nature.