Blackwink.com Review: Why It is NOT the Best Place for Ebony Dates?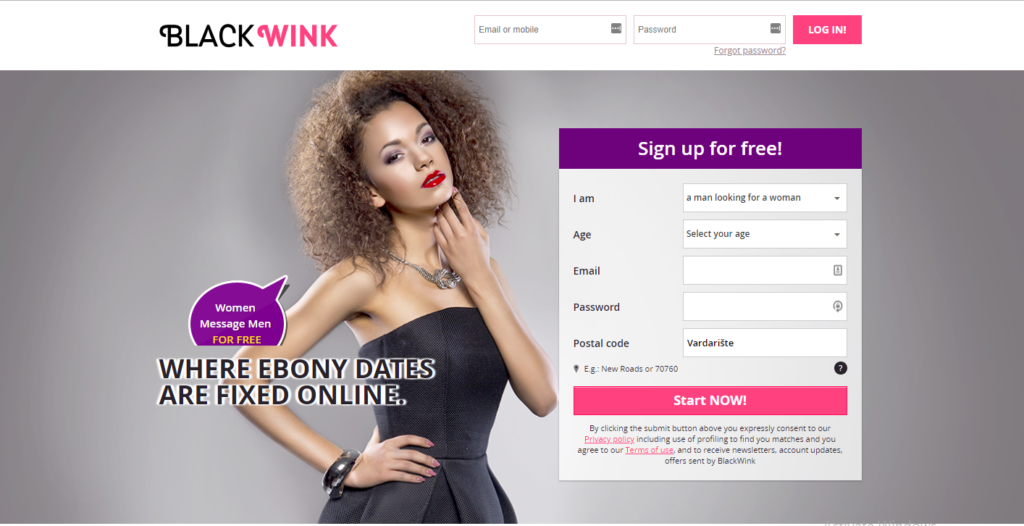 And a second question: Is BlackWink.com really the best place to meet local singles? They claim the credit for their success on the popularity of adult dating and the lack of existence of newspaper personals. They also attribute a part of their success to owning the best method for meeting compatible singles – just like you want them, in your area and for flings as well as for serious relationships. You can even meet some friends, as they say. However, the promises of various dating opportunities are nothing when compared to the fraudulent ultra packages, pay-to SMS deals, and webcam promotions.
Authentic or Fake?
Playing Truth or Dare with BlackWink.com will cost them either a lot of sweat to perform all that they need to cover up their deceptive tactics or thinking of a lot of lies and excuses to justify the false statement they have spread all over the site. For example, you won't be able to tell whether you are chatting with a real person, with one of the staff profiles or with a cam model – they are all very much alike visually on the interface of BlackWink.com. Yes, the basic registration is free, but it will serve no good as you can't do much with it anyway. The real cost of the subscriptions is much higher than the average. In the end, one of the crucial aspects of a dating site is dealt with negligently – with duplicate profiles and data sharing with their partnering sites.

Why is BlackWink.com Just a Huge Dating Hoax

I advise extreme caution when browsing this rip-off site.
The site is a member of a network of subsidiaries and uses profile sharing and duplicate profiles.
After subscribing to one of the services you discover that your information is found on several other dating websites which may not even interest you. However, that will be the least of your problems when you find out that you are asked to join those sites and pay a subscription fee separately. I didn't know that paying for the same service three or more times is a fair deal, did you?

BlackWink.com offers promo messages that may be charged extra.
The problematic promotional messages are custom-generated content that can be sent to multiple users at once and which can be purchased via a premium account. You can get them for free in a discounted promotion yet later understand that you must upgrade to a premium cost only because the promo has ended. The site also uses staff profiles who send these messages on their side, so they get double usage from the inbox texts, IMs and the activity alerts.
BlackWink.com is a convenient cover-up for selling cam services.
Sex cam and chat rooms are included in the packages and they are mixed with the main membership. As a matter of fact, cam chick profiles are all placed across the site and you cannot tell which profile is the one that is managed by the cam service and which one belongs to a site member. Things get even more complicated when you discover that the site also keeps the staff profiles along these pictures. It seems like you will spend most of your time uncovering the genuine looks of the girls. Is this really something you want to spend your valuable time on?   All of the team members at Adult Dating Patrol strongly believes that the key point of BlackWink.com is not all about dating but that it is only a hoodwink for selling cam services, tokens and minutes.

Blackwink.com's Price Tag 
3-day trial is $4.07

1-month subscription is $35.64

3-month subscription is $59.79

6-month subscription is $93.86



Final Blackwink.com Verdict

Can you share your opinion of BlackWink.com with us? Do you agree that this is just a place to sell cam model promotions? Don't you think that the number of third-party companies associated with this site offering instant messaging, marketing packs and cam services is suspicious and shady? We recommend caution and taking some personal accountability for your actions when you subscribe – the best course of action might be not joining BlackWink.com after all.