Although I do like to fuck black girls, I'm normally not one to try and use a site dedicated to meeting black girls alone. Blackwink.com claims to be the best black friend finder of the Internet and I can't say that I believe that to be true. It looks like it's a good black adult dating  site, I can't say that I believe that to be completely truthful.
I took the time to investigate things here and learn more about the site as well as the company behind the website. My investigation didn't necessarily reveal anything that positive. I learned that the site is owned and operated by the same company that runs Quickflirt.com, a shady dating site that I didn't have any luck with. I'll waste no time here and dive right into things.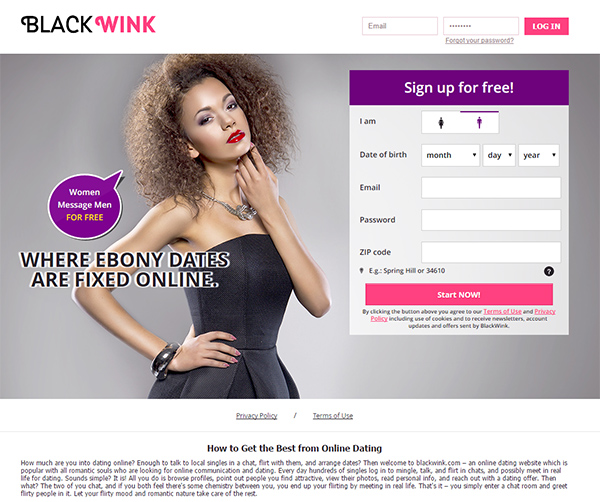 My Blackwink.com Review And Overall Experience
I'll come right out and tell you that I think this site is a waste of money. It's one of those things that I was able to pick up on the second that joined the Black Wink site. It all started with fake emails being sent to me. Within 12-24 hours of joining the site, I was receiving email messages from various women on the site. I got more than a dozen messages from them. The funniest part about that was the fact that I didn't send out any messages to anyone, nor did I even bother filling out my profile. There's only one reason why someone using a dating website would get messages with a blank profile and that's because he's receiving them from fake users.
Staff Profiles
Shockingly enough, I was able to determine that the company creates what they call, "Staff Profiles" which are managed by employees of the company. They mention this in their TOS and that's why I always go straight to the terms whenever I have the slightest bit of doubt!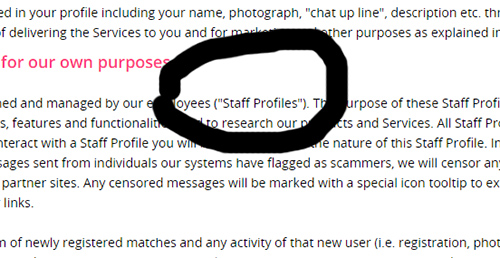 Fake Winks
On top of the messages, Blackwink.com also sends out fake winks to you. These are one-off winks that get sent by bots to try and get you to upgrade your membership. They send them to make it seem like the women are flirting with you but it's complete bullshit. They aren't flirting with you at all. It's simply a marketing tactic to get you to flirt back and eventually join the site for an additional fee. They want you to boost your status.
Fake IMs
It should come as no surprise that the company also sends out fake instant messages while you're logged into the BlackWink.com site. These messages are from women that want you to chat with them. The only problem is that most of the women sending you instant messages are either bots or employees. Not to mention, it gets so damn annoying receiving all these fake messages that you can't do anything with in terms of getting laid.
Stolen Photos
Last but certainly not least, the company seems to be using photos that they've gathered across the Internet in order to populate their own dating site. These are the staff profiles that I was referring to. Their objective is to make it look as full as possible so that it seems like more users are on this site than actually are. Fake profiles are something that Datingcop.com has no tolerance for at all!
Final Judgement
Unfortunately, the folks at BlackWink.com are not looking out for your best interest. Instead, they only care about utilizing advanced software and technology to get you to open up your wallet. Find another black friend finder or choose from the sites shown below if you really want to get laid.
Company Information
If you want to contac the Blackwink.com company for any reason at all, here's all the information that you'll need.
Address:
P.O. Box 146 Trident Chambers
Road Town
Tortola, British Virgin Islands
Phone: 800-867-3170
Email: support@blackwink.com