CheekyDevil.com is an online dating site from the UK and is not a legitimate dating service. The Dating Cop team did its research, and will present what we found in our investigation in this review. We believe this site cannot be trusted and invite you to continue reading to find out why.
CheekyDevil.com is NOT Free
The fact that this online dating site is not actually free doesn't stop them from flaunting the word "FREE" wherever they can on their home page. However, the signs "Girls chat for FREE" and "Sign up for free" don't actually mean that you will be able to use this site's features and services completely free of charge. In fact, when you try to communicate with any other member of the site in any way, you will be asked to upgrade your account to a paid membership.

Yes, that is the price list of CheekyDevil.com. They will charge you:
£570 for a 3 day trial subscription
£4399 for 1 month of paid subscription
£9897 for 3 months of paid subscription
£13194 for 6 months of paid subscription
What are you paying for?
If you would open the Terms and Conditions of Use page on CheekyDevil.com and read carefully, you will find proof for all the scamming tactics they use to con and rip off their users. We get to the bottom of the case, here.
#1 Fabricated Women's Dating Profiles: What we found on CheekyDevil.com was very interesting. Actually, by looking at the photos of all the women registered on the site we began to wonder why all these gorgeous women would be looking for dates on an online dating site. In our practice this is actually the first sign that something is off. The female dating profiles are fabricated and they are not real members of the website. They are marketing tools to lure you into thinking you can really meet some gorgeous and beautiful ladies who are ready to connect with you and have fun. Everything from their pictures to their personal interests and information on the profile is made up.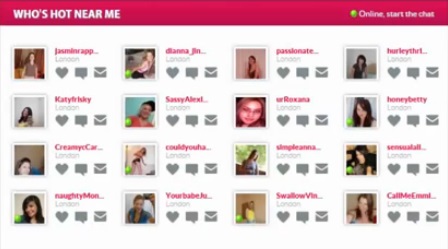 #2 Email and Chat Messages are Computer Automated: Only within minutes of creating our profile we already had 12 email messages and 8 chat messages from women on the site. But, when we click to see who sent us the emails or chats, we could only see a photo and a subject line, but you cannot read the content of the messages and you are not allowed to reply back…unless you upgrade your account to a paid membership. Now, a dating site that is real doesn't extort money from its users, especially when not providing anything back. The chat messages are also a tool to lure real site users to take their credit card out and give their money to the site.
The verdict on CheekyDevil.com
When something seems to be a bit off on an online dating site, you shouldn't ignore it. You know how they say that where there is smoke – there is a fire, so be careful not to get scammed and burned. After all, you need to always be cautious who you are giving your money to.
CheekyDevil.com Contact Info
Address: P.J. Oudeweg 11, 1314 CH Almere, Netherlands
Email Contact: support@cheekydevil.com
Phone Number: +31 36 548 3920
Report CheekyDevil.com
You can contact the Better Business Bureau to report CheekyDevil.com and file a complaint if you feel that you have been scammed or ripped off by this site.