Summary:
This is everything I know about the uDates platform. I've covered it all and it's important to read this before joining. FYI, this is NOT my favorite network. If you're looking for the best, then
start using this here
before everything else. Now, keep reading my uDates review for the details…
I recently stumbled across a dating site called uDates.com and I'm covering it all here today. uDates is a "personals" site that lets you seek out any kind of relationship you happen to be seeking, from casual hookups to long-term dating. It is open to both men and women who identify as straight, gay, or lesbian. So pretty much open to all.
There are no adult or nude images on the front page so you're safe surfing at work. That makes it very safe to use at work and in public but keep in mind it doesn't mean it's the best. The premise of the site is based on the users creating personal ads for others to read and respond to, rather than simply making a profile. Check out what I know about the site in my official review below.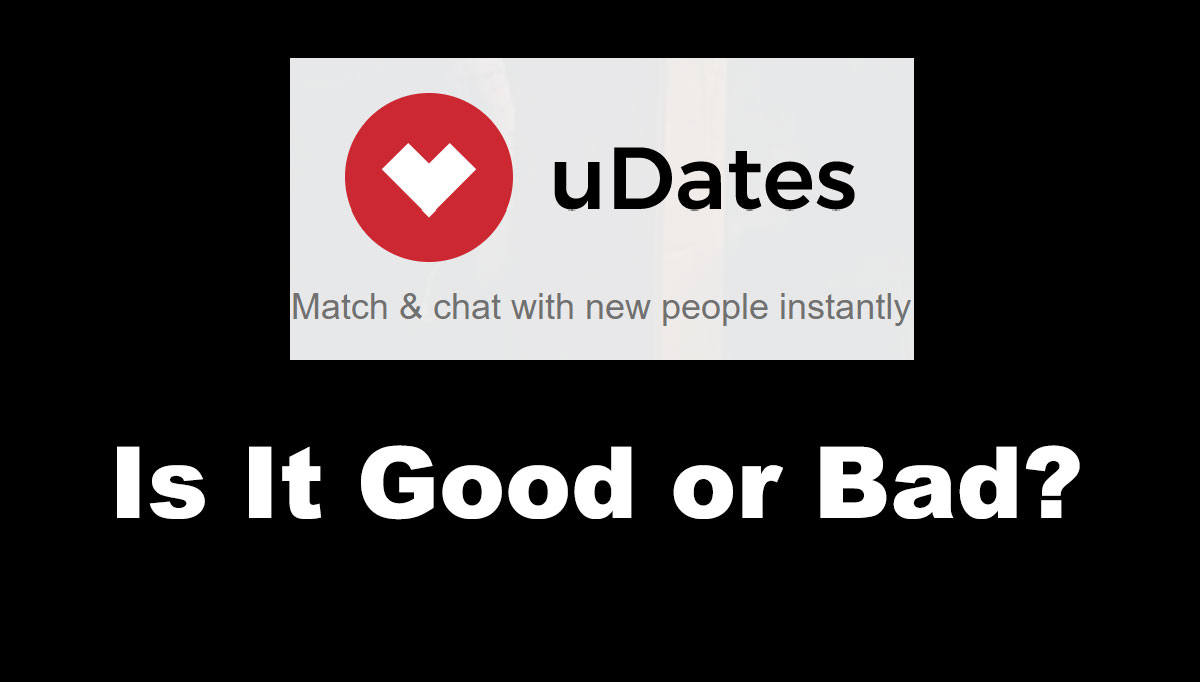 My uDates Review- Cost to Join & Site Details
uDates is a dating site that's there to get you in touch with other people and it works very well. You can get your access for one month at just $14.99.
If you want a longer subscription, then you can sign up for three months at $29.99. There's also a six-month membership at $44.99 and finally a one-year subscription for just $71.99.
It's Safe To Use
No matter how good a dating site happens to be, you're not going to want to use it if anyone can see that you're on it. That's why uDates makes sure that no one will ever be able to see you on the site unless they're already members.
That means you never have to worry about someone from work or your family knowing that you're on the dating site. It lets you do anything you want without having to think about getting found out and that's a huge part of using any dating site.
It's Still Very New
The site was created in 2020 and that means a lot. Since it's so new, that means that all of the people on it are still excited to use it. They log on and actively try to meet new people and that really makes all the difference. You'll also come across a lot fewer inactive profiles.
The people on the site still use it and that greatly increases your chances of meeting someone. When you have so many opportunities to meet up with someone, you'll be able to get a lot out of the site.
No App To Use
Even though the site doesn't offer an app that you can download, you can still use your phone or tablet to get onto the site. It's fully responsive and you can access it anywhere you happen to be.
It makes it even easier to talk to someone when all you need is your phone to make it happen. It's the perfect way to get access to all of the site's features for as long as you want them. Try it once and you'll see how good a dating site can really be and you'll never want to leave it.
Conclusion: uDates.io Is Safe To Check Out Today!
This is a dating site that you really don't want to miss out on. You can sign up whenever you want and get access to all of the features that the site has to offer you. It's easy to use and you can get the membership that works for you.
There are plenty of users on it and they're all still very new to the site. That means that they're excited to talk to new people, and you get to be one of them. It's one of the best sites that you can use on the internet, and it will change the way you look at dating sites.
Being able to post personal ads will make all the difference and let you actively seek out several different things at once. It's the perfect way for anyone to go about their online dating.
More Sites Like uDates
There are many sites out there that compete with uDate.io for members. I've listed some of the more popular sites below that you might be interested in checking out. This is a solid list that offers lots of options for people looking to hook up. I've linked to the reviews below.