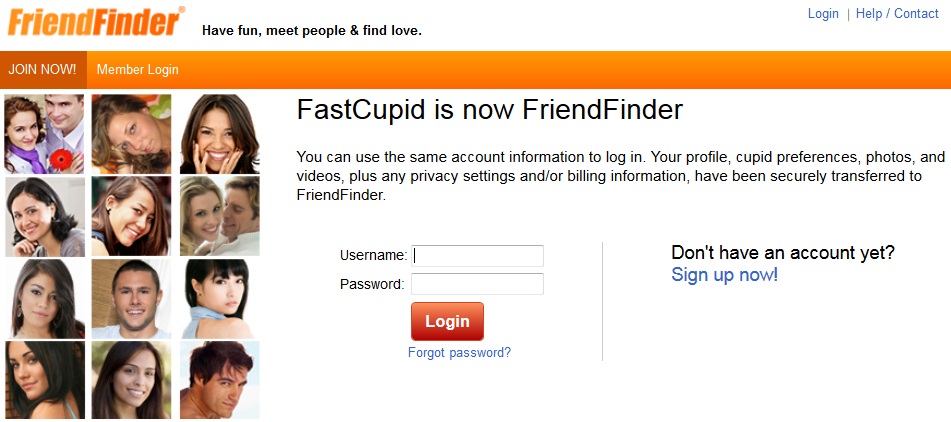 A few years ago, FastCupid.com was transferred to FriendFinder.com, along with all the member profiles that were ever created on FastCupid.com. Since we have already done a review of FreindFinder.com, which you can read in length, we will cover only the focal points of the kinds of scam this website conducts. So continue reading and don't forget to check out the link for a full-length investigation report.
What's Illegitimate about FriendFinder.com?
Based on our previous research done on the website, while using the service as a free member, and by reading through the terms of use, we concluded the following:
1) You No Longer Possess Your Profile Information
Be aware that FriendFinder.com gains the legal rights over all information you post in a public area of the website, from the moment you upload them on the site. Then, they have an exclusive right to do whatever they want with your photographs, including:
alter you photographs and reuse them in any way they want
distribute them to other dating services
mix-and-match your data with other people's data
modify them in any way
reproduce and display your submitted data
All these actions are done without notification to you, and when you discover what has been happening your photographs may already distributed throughout dating websites online. Plus, the take-down procedure can be humiliating and difficult, AND there is no guarantee that other sites will be willing to take the information down.
2) Is Dating On FriendFinder.com Free?
No! Using FriendFinder.com is not free of charge.
In fact, you are distracted so that you won't notice that you are being charged monthly membership fees on FriendFinder.com from your credit card. And, if you are wondering why an online dating service would go through so much trouble to deceive you in so many various ways – it's because it is after your money. FriendFinder.com even pressures you into submitting your credit card information to them and choosing a subscription plan by blocking your ability to open or read received communications and to contact someone you like…unless you upgrade to a paid membership. Note that each subscription is automatically renewable and you will be charged until you cancel your membership. Here is how much using FriendFinder.com cost you:
Silver Membership
$22.94 for a monthly subscription to the site
$39.94 for 3 months of subscription to the site
$99.94 for 12 months of subscription to the site
Gold Membership
$34.94 for a monthly subscription to the site
$59.94 for 3 months of subscription to the site
$139.94 for 12 months of subscription to the site
3) Computer-Automated Messages
Even though it's the last fraudulent trick on our list, the computer-generated and completely automated messages are one of the first scams you are exposed to. Basically, all communications sent to you by the site's profiles are completely fake and require no human involvement. So, even if you start a conversation – you will be communicating with a software program and soon the correspondence will make no sense. FriendFinder.com uses electronic communications in order to engage you into the site's services and get you to upgrade to a paid membership.
The verdict on FastCupid.com
It is obvious that FastCupid.com is now owned and run by the same company that owns and runs many other scamming dating platforms, including FriendFinder.com. Be careful when signing up, creating a profile, and especially when giving your credit card data to an online dating site. Your honesty and naivety can be used to "steal" your personal information and rip you off.
For any further questions, feel free to post in the comments section below. We await your feedback and try to respond in a timely manner.
FriendFinder.com Contact Info
Address: 910 E. Hamilton Ave, Sixth Floor, Campbell, CA 95008, USA
Email Contact: privacy@friendfindernetworks.com
Phone Number: 1-408-702-1033 and 888-575-8383 (toll free US & Canada)
Report and File a Complaint
Contact the Better Business Bureau to report the site if you feel you have been deceived, scammed and/or ripped off.