I've covered plenty of websites that are specifically catered to help connect individuals looking to have an affair. Heck, I've even gone as far as helping people by telling them step-by-step what they need to do if they want to have an affair with someone. It should go without saying that I know what I'm talking about. Now, for those of you looking to uncover or read reviews on affair dating sites, I'm going to suggest that you start here with this FreeHookupAffair.com website review.
The company behind this site is most likely making a decent amount of money. They've got a nice little thing going for them that doesn't necessarily help you or I hookup but it does put money in their pockets. Here's my complete review of the site and everything you need to know before giving it a go.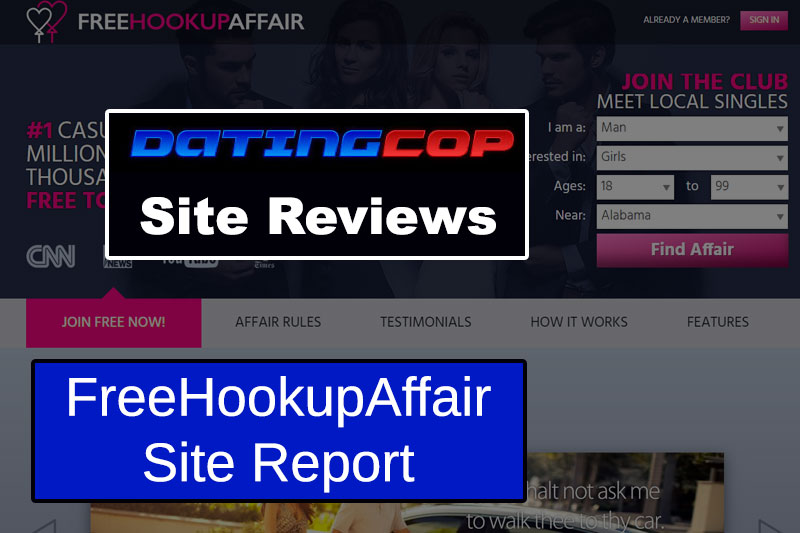 FreeHookupAffair Report Tells It All
I'll kick things off here today by saying that I believe that this site is a scam. If you didn't know, now you do. In fact, dating scam sites come in a variety of forms. Most people don't realize just how deep and extensive these network of fraudulent sites go, and how much effort they put into looking like a reputable business.
Did you know – some of these sites are tied to vast networks of scam sites, and that they all work together in defrauding consumers?
Many of these sites have been at this for over a decade and most people don't realize just how successful these sites are. They work because the scam is taken very seriously. The wild thing about freehookupaffair.com, is that it doesn't even do that good of a job at looking like a real dating site.
It simply reroutes you to a site that's filled with porn. They don't even pretend to have dating hookups, this is just an old fashioned porn scam.
Here's the scoop and skinny on this whole operation…
I've done my best to breakdown what I believe to be the process and workflow of this entire operation. It's not as complex as one may think and in fact, it's quite easy.
The Site
First off, if you look at the website you'll instantly think that this thing is amazing because they build this fake association with YouTube, CNN, Fox, The New York Times, etc. It's got these bright pink and blue colors giving it the cupid vibe to a certain extent. However, it's best to not let that fool you, please.
Is It Free?
Well, this site first tries to claim that it's actually free to use. They say that they only want your credit card information to verify your age. This should be enough to have you running for the hills. The reality is that they have buried the truth in the fine print. The moment they get your card number they will hit you with recurring charges totaling over a $180!
So Much For A Free Website!
There is not much to explain about this site. They first make you fill out an application to make you think it's a dating site, before sending you right over to the porn site. There is no dating options on the site at all. It's an out and out scam and nothing about this is even well done.
How It Works
I read further into how this site works and the way they describe it really it's nothing even close to that. They say that you simply join the club, mingle online, and then you have an after-party offline. Now, I didn't personally experience any of that so I cannot say that this is what I gathered from using the site.
As For The Features…
They claim to have all these awesome features such as private messaging, video chats, personals targeting, and a booty call list. If you're impressed by these features, then I've got to say that it's something that you really shouldn't be impressed by. They are standard and features which I'd really consider essential to the online dating game today.
The Profiles
I didn't see any jaw-dropping profiles or anything of that nature here on FreeHookupAffair.com. In fact, most of the images on the homepage could have come from anywhere. Not to mention, I did a reverse image search and found the same profiles published all over the Internet!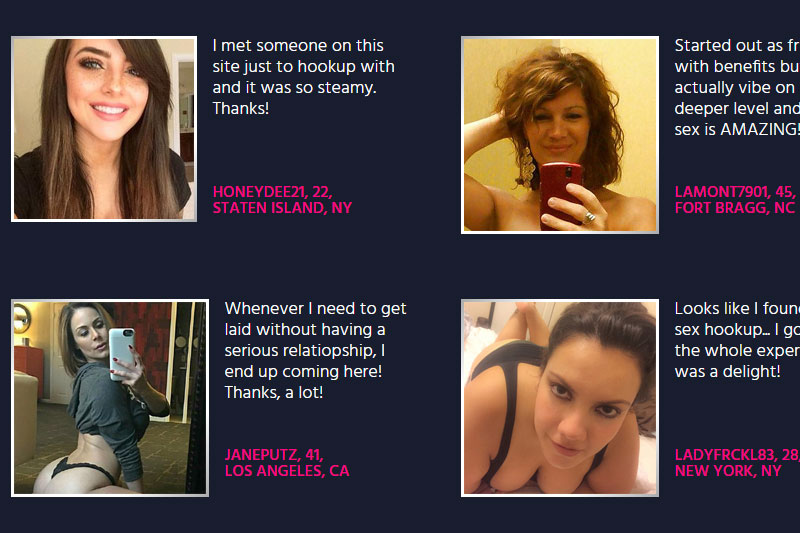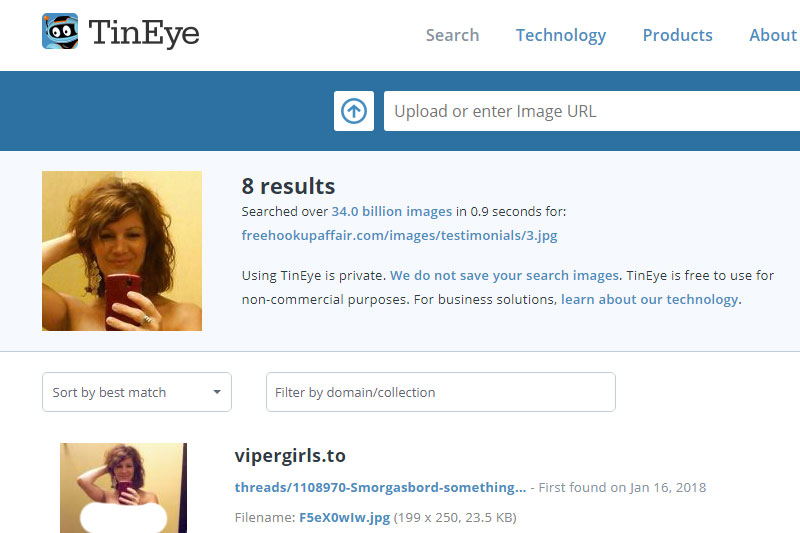 They Want Your Credit Card
When you come across any type of scam, the first sign is how quickly people want your credit card number. No one who is offering something for free should require your credit card number.
Not only that but this site is on an unsecured network, which leaves you vulnerable to all types of malicious behavior. If you are ever unfortunate enough to come across this site please stay far away.
Conclusion: FreeHookupAffair.com Is Not Worth Trying
If I had to make a decision one way or another, I would say that it's in your best interest to avoid the Freehookupaffair network entirely. The profiles are likely ripped, the design is nothing special, the other site associations are not impressive and the free to paid for verification purposes are not impressive either. Seriously, your best bet is to stay away from this website. Read this main page to figure out what works instead.