Looking for a romantic affair outside of marriage was already a crazy idea in the past. Today, we call that romantic or sexual relationship with a person outside of marriage marital infidelity. Interestingly, this has been happening on for years. Affair dating is actually more popular than ever too!
Usually, it's always the men who commit this extramarital activity but research reveals that more women are starting to engage in this activity. And, it's not limited to one partner cautiously engaging in affairs outside the marriage. In some groups, consensual polygamous relationships with different partners or also known as polyamory is normally practiced.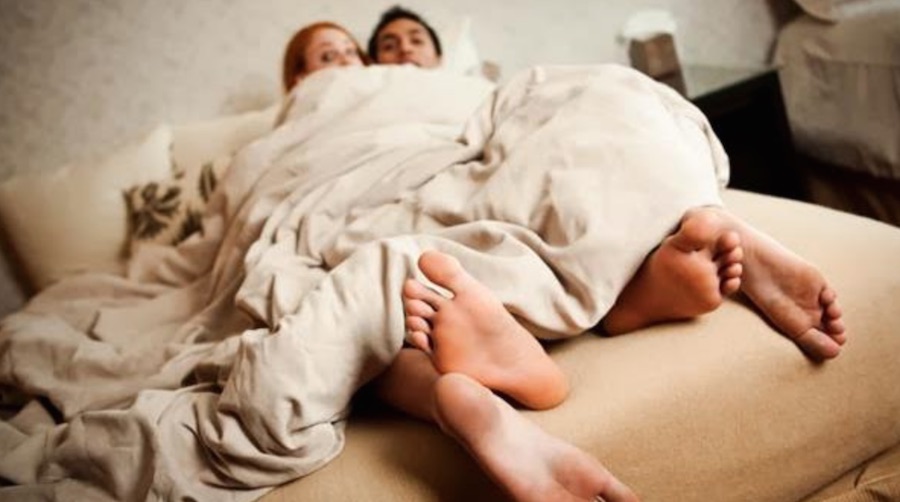 According to 2016 statistics, about 14% of married women admitted having at least one affair in their life, compared to 22% for married men. A 2016 case study also showed that 21% of the respondents confessed to an open or polygamous relationship at least once in their life.
How Affair Dating Has Progressed Over Time
Now, let's see how adult dating evolved over the years and discuss other affair tidbits that might interest you before starting your own sexual journey.
The Evolution Of Romantic Affairs In Western Society
Dating outside marriage was scowled in western society starting from the Puritans in the early 16th century. It received the same displeasure since the 18th century and the emergence of the working class up until the 1960's free love movement and the 1970's sexual revolution. But in the earlier years, extramarital affairs were a common act and often committed by the aristocratic classes.
In the earlier cultures of the Greeks and Romans, extramarital sex was considered normal and alluring. These interesting ideas are discussed in the groundbreaking study of Michel Foucault's The History of Sexuality in 1976 and 1984.
In this groundbreaking study, sexual repression since the late 1700's was examined along with the way it modified the insights of people about sex in the modern age.
In another 2010 study, authors Christopher Ryan and Cacilda Jetha refute that the prehistoric people were essentially polygamous before the introduction of agriculture and private property 10,000 years ago. This proposition is detailed in an online interview by Thomas Rogers and gives a nice insight into how sex and fidelity changed in North America.
In reply to a question regarding monogamous relationships, co-author Ryan remarks that men and women should openly discuss sexuality and marriage. Sex isn't only the most important thing about marriage. Deeper and more lasting things should be considered if you have kids. Great suffering is more likely to happen if people insist on mixing love and sex and expecting that passion never ends.
So, does this shed a light why a great number of people keep on seeking out the company of others besides their main partners?
For the last centuries, married dating in western society has greatly evolved. In the 18th to the 19th centuries, married people date through low-key romantic rendezvous with someone within the circle or use professional escorts. In the 20th century, married people have tried polyamorous dating, personal classified ad dating, petting parties, key parties, love-ins, and internet bulletin board match ups. Truly, people have always dared to get away from the mundane life in search of erotic pleasure.
Today, most people are still confined to societal standards of marriage even in the midst of the world's magnificent technological and scientific innovations. This indicates that married dating or having an affair still requires a particular level of prudence. If you're a married man looking for a discreet affair or a lonely wife searching for a perfect man, we can help you find the perfect person.
How Social Media Has Affected Adults Who Have Affairs (And Dating In General)
The emergence of a lot of dating sites and affair dating apps (top 5 list here) make it so difficult to find an extramarital date nowadays. Social media channels (like Instagram, Facebook, Twitter, etc.) and online dating websites (like Tinder) may indicate more options but they rarely let you find what you really want. But one thing's for sure, online dating is preferred by most dating adults.
According to a recent Pew Research Centre article, online dating users have a positive outlook on dating digitally. A 2015 survey shows the following results:
80% of American respondents agree that online dating is a good place to meet people
62% agree that they can find a better match on online dating because they get to know a person even more
61% agree that it's more efficient and convenient to meet people on online dating than other ways
It's important to note that people leave a digital footprint. So if you want to be more discreet, be careful in choosing the online tool you use.
The new sites and apps used by millennials may seem tempting but these services are made for younger and more easygoing consumers. This age group have made their own online language and seem to reveal too much of their romantic life on social media.
Conventional dating sites can be helpful, but they take so much of your time. Instead of dates, these sites only match people with potential partners. This means that they may not satisfy the ultimate needs of a cheating husband or wife to find a relationship with no strings attached.
While dating sites or social media pages may be more accessible and convenient, they lack the privacy that you need. You could found a date that actually knows you and your family.
If you want to add privacy to your extramarital affairs, some people choose to use ashleymadison.com, but all you need is Fling, Instabang, and many of the other sites listed on this scam free page. That is all you need. We offer dependable and confidential tools to help you find the perfect person for every situation. Have an affair to enjoy your life to the fullest.