I've covered TONS of dating site reviews on datingcop.com. Literally, hundreds of sites have been covered here by yours truly. Now, the reason I'm writing this report today is to share yet another opinion about a site I know called Jump4Love. I like to share follow up reports when possible and that's what this is. You can read my original report here.
You'll want to learn and understand everything I'm about to share with you because it's the difference between saving and spending your hard earned money.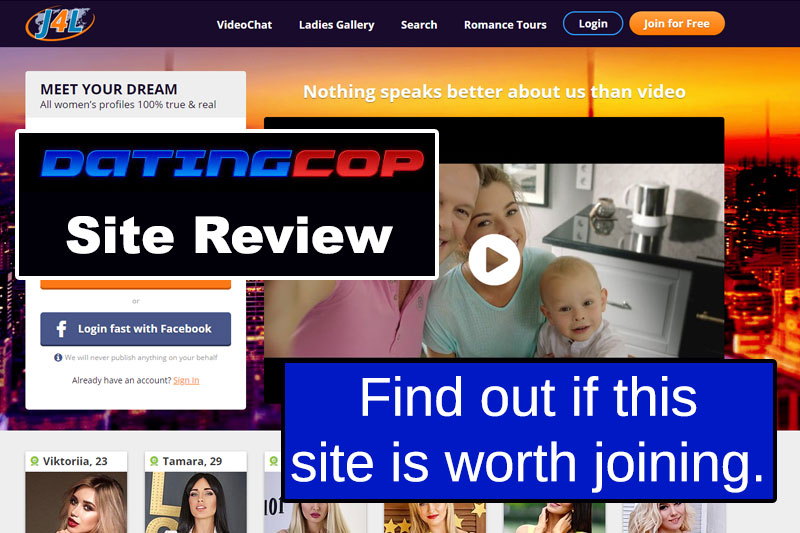 My Jump4Love.com Review Tells All
Jump4Love is a site that makes sure to scam you out of as much of your money as possible. They use a slightly different model than most other sites. It's still just as effective at taking people's money from them. It's all based around the idea of a Russian mail-order bride.
You're told that you can talk to women in Russia who are desperately seeking an American husband. It's not true. No one on the site is real. The kicker is that you're not simply paying for a premium membership. Instead, you have to pay for every single message that you send.
That's a very expensive way of talking to women who don't really exist. By the time you realize that you will have already spent a ton of money on the site. They get what they want and you get nothing at all.
It Works On Credits
The whole concept of the site revolves around credits. You pay for a bunch of them at the beginning. From there, you pay to send any message that you want. The credits aren't cheap. It will cost you every single time to try to talk to someone. It wouldn't be so bad if you were actually talking to a real person.
You're not, though.
The profiles are created by the site and the messages are being sent by bots. All you have to do is maintain an expensive conversation to see it in action.
The Messages Repeat
If you talk to someone long enough, you're going to see that the messages repeat themselves. There are only so many things that the bot can say. After the information is exhausted, the messages simply start over from the beginning.
This is the biggest hint that you're being scammed. At this point, you've already spent a bunch of money and it's time to walk away. You're not going to get anywhere with the girl. She doesn't exist. If you're talking to a real person at all, it's an employee. The person you see was never really on the site.
The Video Chat Is The Same
The site also offers video chat. It's pretty much the same as the messages. You have to pay for it and they are all fake. All you have to do is watch it. Give it enough time and it will start over.
It's just a recorded video on a loop. The company doesn't care if you figure it out. You've already given them your money and that's all they care about.
Conclusion: Jump 4 Love Is Just Another Scam (Still)
Jump 4 Love is a scam site and that's all. There are no real women on it. All of the messages are fake. All of the video chats are fake. You have to pay for both. They're just trying to get as much money from you as they can before you figure it out. Don't waste your time or money on it.
What Should You Use?
I know you're wondering what the heck you should consider using if this Jump4Love.com site is junk. Now, I've got some real gems for you to consider using. My advice would be to use one of the legitimate sites listed here. You'll find all that you need and nothing else there. They work like a charm so any site is fine that's listed on the page.