I recently decided to give the Milftastic.com website a shot again. Honestly, I'm not sure why, but I did. I probably should not have done that, but that's neither here nor there really. Give that I took a closer look at things, I figured it was my duty to share what I learned during this second time around. But first, if you haven't spent time reading this original Milftastic review, then you'll want to do that for sure.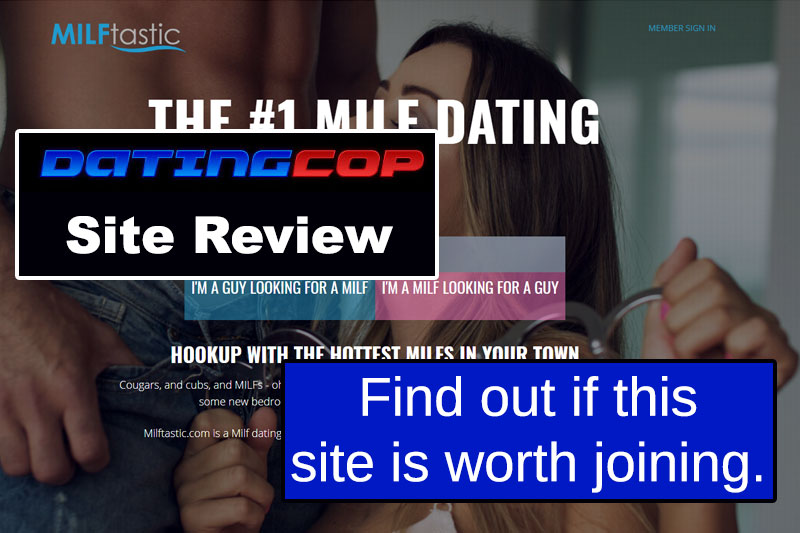 MILFtastic.com: A Site Out To Steal Your Money?
Some dating scam sites make it hard for you to realize that they are fraudulent. Milftastic doesn't have that problem. They are actually quite transparent about the fraudulent nature of that site, as long as you are willing to take a basic look through the site. However, sites like these know that consumers often don't do the research on these types of sites, because they are so enamored with the gallery of hot women that claim to be on the site.
In this instance, the allure of hot MILF wives is something that can reliably suck in horny and desperate men. What you have to understand is that this site is partnered with a variety of well-known scam sites.
They have this down to a science and Milftastic tries hard to exploit the unsuspecting customer. Once you know how to look for the signs however, it will be obvious that you shouldn't trust a site that employs business practices such as this.
They Claim Sign Up Is Free But This Is a Lie
The first red flag you should recognize is how quickly the site walks back their claim that it is free to sign up. Once you do this sign up you are immediately asked to put in your credit card information to verify your age. This makes zero sense and no reputable business would ever ask you to do this.
Especially after claiming everything was free to try out. The reality is, once you give them your credit information they are going to immediately charge your card for a recurring monthly fee of forty dollars. They bury this in the terms and conditions so you don't realize you are being defrauded. It only gets worse from there.
Nothing But Fake Profiles
The next sign that this place is dangerous for you is that they immediately ask you to consent to the use of "MILF Stars." They pretend that these profiles are the most popular profiles on the site. The reality is, if you see a profile marked as a MILF Star, you know for a fact that it's a fake profile.
That's the reason they want you to agree to the terms from the beginning because you are consenting that you know that they are fake and that you don't have an issue with this fact. This allows them to later scam you for your money without repercussion.
These profiles are the main profiles that you will encounter on the site…
The thing is, everything about them is completely fake. They have stolen the pictures from all types of places on the internet. All the bio information is fabricated by the employees of the company. You will see a variety of messages and views on your account, and this will make you assume that people are interacting with your page.
This couldn't be farther from the truth. They accomplish this by having computer bots bombard your direct messages and email with constant solicitations. The goal is to get you caught up in the site so that they can continue to bill you every month for nothing.
Conclusion: This Site Is An Obvious Scam
All these people care about is getting to your money. Literally, every profile on the site is a Milf Star profile. You will find that you are getting the same messages from all types of alleged women. You will receive constant notifications of people who appear to be trying to friend you and talk to you. All of this is designed to get you to lower your guard and to take advantage of your need to hook up.
These types of sites have long been in business because they are sneaky about their practices, but everything is revealed in the terms and conditions that they force you to agree to. Once that happens, it doesn't matter if you realize it's a scam, it's already too late. For these reasons, it's best to avoid this site altogether as there is nothing of value here.