Doing reviews on dating sites, we now have a trained eye to spot online dating sites that are fraudulent. In today's review we will take a look at MegaBbw.com, and you will be astonished how this site uses almost every trick in the book to deceive and rip off users. Continue reading to avoid getting scammed.
MegaBbw.com asks for your credit card info
As you can see in the image above, this site claims it offers 100% free dating, but this is far from the truth. If you never asked yourself why they are asking for your credit card information, you should. For us, this was the No.1 reason for a red flag.
Moreover, MegaBbw.com will then, without letting you know, charge a total of $118.43 out of your credit card per month. Here is how they make up their price:
$49.95 a month for a MegaBBW.com GOLD membership
$39.61 a month for VibeVideo.com subscription
$28.87 a month for VideoErotic.com subscription
What are you paying for?
#1 Automated Chat Messages
Minutes after creating our free account and our profile was still empty (we didn't even have a picture), you start getting chat messages from female members of MegaBbw.com. But, the catch is that the only information you can see is who sent the email and the subject line. You cannot, however, continue chatting …unless you upgrade by purchasing a paid membership.
#2 Fake Video Chat Messages
This is another feature offered on the website that exists to lure you into believing there are women on this site ready to chat with you. However, these are pre-recorded videos of women and not live cams. The point is that you will want to communicate with these gorgeous women who are ready to strip down for you, and that's when you'll get scammed. Once again, on this supposedly "100% free" site, you need to upgrade your membership and pay for interactions.
#3 Computerized Email Messages
The truth about these email messages is that they are NOT being sent by other site members who are looking for some online fun. Those are actually automated messages, sent by computer software, that are programmed to tease new members into paying for monthly subscriptions.
EVIDENCE: "You understand, acknowledge, and agree that, from time-to-time, LS may contact users and members via electronic messaging, including for example, email, instant messages, and SMS, for purposes of encouraging further or broader participation in our site's Services."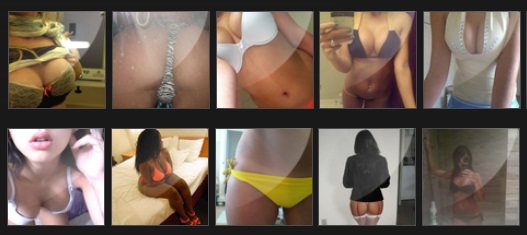 #4 Fabricated Female Dating Profiles or "Love Stars"
First we revealed that the emails, chat messages and video chats were fake and computer-automated. Later, we also concluded that the ladies sending you those messages are also NOT real. In fact, almost all women on MegaBbw.com (communicating with you or not) are fabricated dating profiles. You can recognize them by the "Love Stars" logo they are all labeled with.
EVIDENCE: "You understand, acknowledge, and agree that some of the user profiles posted on this site may be fictitious or models or bots related to our "Love Stars" (LS) program. Our LS work for the site in an effort to stimulate dialogue with users and to stimulate user participation on the Website and Services."
Why does MegaBbw.com need "Love Stars"?
Although the site claims that the use of the fake women's dating profiles also known as "Love Stars" is a program aimed at stimulation interaction on the site and that it's used for entertainment purposes only, we seriously doubt that. We believe the truth lies in the fact that MegaBbw.com has no real women ready to have fun on their site. That's why they have to create them, attach fake photos and invent false personal information and interest for all these women. MegaBbw.com needs to make it seem like the site is full of gorgeous women, to be able to attract and trick men. Here is another excerpt from MegaBbw.com Terms and Conditions of use page:
"You understand and acknowledge that some users and members may provide inaccurate information, messages, and profile data and you agree that MegaBBW shall not be liable to you in any manner for the same."
But, does a real site member that has just paid their money to meet dates online go about sharing fake information and messaging other members just for the fun of it? We don't think that that's the case and we believe that the site itself is behind all the scams that are happening on MegaBBW.com.
The verdict on MegaBbw.com
Getting charged over $100 a month for getting a bunch of computer-generated and fake messages from women who don't even exist is called a RIP OFF and a SCAM in our dictionary. This is an online dating site that you shouldn't trust, and in fact, you should stay away from such a conning website.
MegaBbw.com Contact Info
Address: Thrakis 6, Flat/Office 101, P.C. 1055, Nicosia, Cyprus
Stasinou, 1 Mitsi Building 1, 1st floor, Flat/Office Plateia Eleftherias Nicosia Cyprus 1060
Email Contact: cs@megabbw.com
Email to Cancel Account: Boxcsmail.com
Free Phone Numbers: 877-247-0143; 877-597-3436
Report MegaBbw.com
Contact the Better Business Bureau and file a complaint if you feel that you have been scammed or ripped off.