MilfsAffair.com is just one between hundreds of websites on the web that focus on connecting older women with younger men. This website is a relatively new dating site in the industry, but it doesn't mean it's less of a fraud. Read our review below where we expose the truth about the spammy and conning site – MilfsAffair.com.
Is MilfsAffair.com legit?
Not really. We found real reviews on the internet, written form actual users of the website and they claimed emails and messages from women on this site came almost instantly. People would get about 20 emails only within a few days of signing up. That is impressive, but is also too good to believe. We also came to find that they create fictitious profiles of women to make the whole scam seem real to you. This kind of dating websites will go above and beyond to reach their goal-to trick you into reaching for your credit card and paying a monthly membership fee. Here is the pricing list for subscribing and using MilfsAffair.com:
One month membership will cost you $29.95
For 3 months membership you will pay $69.00
What are you paying for?
1) Fake dating profiles called "Online Cupids"
When you start receiving emails form Milfs on this website, you will see it says "Online Cupid" on the middle right side of each message. This is the proof that women's profiles are fictitious and created by the website to lure you into paying. All dating profiles marked with the "Online Cupid" sign are completely fake. Moreover, if you go to the Terms or Service, you will realize that MilfsAffair.com admits to not being legitimate, and you read:
PROOF: "You understand, acknowledge, and agree that some of the user profiles posted on this site may be fictitious, and are associated with our "Online Cupids" service."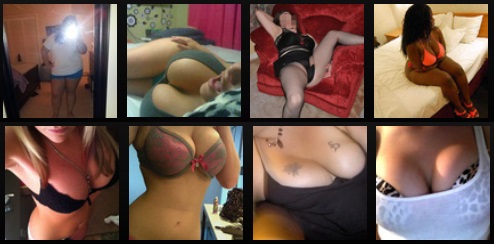 You can see they state that some of the user profiles may be fictitious, but all the dating profiles we encountered at had the "Online Cupid" logo on it. It's pretty frustration for people who have paid $29.95 plus credit card charges and don't know that this is a scam.
2) MilfsAffair.com employees that communicate with you
Sad but true! While reading the terms and conditions we realized this website also hires and pays people to communicate with you. These employees will chat with you, only to keep you paying a membership fee for as long as possible. In addition, the website also uses automated messages sent to you by fake women who don't exist. Here is an excerpt from their terms and conditions page, to show you what we mean:
PROOF: "Initial messages from our "Online Cupids" service may be automatically generated with no human involvement, and, messages and/or correspondence thereafter may be generated by third-parties hired or contracted by Us. The "Online Cupids" service is also intended to proactively monitor user activities and communications to ensure compliance with Our Terms and Conditions."
3) Computer automated messages and "Buddy Requests"
This too will happen as soon as you sign up on the website. Buddy requests will be sent to you from older women who supposedly were interested in our profile. You will also see some profiles that say "hidden image", which are blurred because they contain nudity and are too graphic to show. However, these buddy requests are also sent from "Online Cupid" profiles. So, the buddy requests are another hoax created with one intention only-the website to earn profit.

MilfsAffair.com Contact Info
Phone: (888) 649-9178
Address: Dositheou, 42 Strovolos, P.C. 2028, Nicosia, Cyprus
Email: support@milfsaffair.com
Report MilfsAffair.com
If you feel that you have been scammed or ripped off, there is something you can do. Contact the Better Business Bureau and file a complaint.