It only takes a couple of minutes to register and create a profile on SeekingMilf.com for free. In only a few minutes "Online Cupids" will to flood your Inbox with private messages and you may think this is a great thing. Well, it's nowhere near great! Continue reading as we uncover all the fraudulent schemes of SeekingMilf.com and see why we do NOT recommend this site.
SeekingMilf.com will ask for your money
For users on SeekingMilf.com that haven't read the terms and conditions, it will seem like they've hit the jackpot-hundreds of beautiful older women, writing to you, contacting you, and wanting to become your "buddies". But it all comes at a cost. It may cost you even more when you eventually learn that you've been paying for a bunch of lies. Here is SeekingMilf's price list for the paid membership options:
$29.95 is the 1 month membership fee
$69.00 is the 3 month membership fee

What are you paying for?
1) Fabricated Dating Profiles of Women Called "Online Cupids"
First of all, isn't it a little peculiar that all these stunning older women are looking for connections and dates online? We're not saying that there aren't any gorgeous women out there, but there is no way they are all united in this one website and just dying to connect with someone. One of the first things that happen – you start getting email messages almost the minute you register. But if you look more carefully, you'll come to understand that they all come from "Online Cupids". Now, let's have a look at a screenshot from the terms and conditions of use on SeekingMilf.com and you'll see that all profiles labeled with the logo "Online Cupid" are fictitious women that the website uses to trap you into subscribing and paying a monthly membership fee.
"Online Cupids" are not real women at all. According to the terms and conditions, "Online Cupids" are user profiles that are made by SeekingMilf.com. They are fictitious, associated with their "Online Cupid" services and intended for entertainment purposes only.
PROOF: "THIS SITE USES FANTASY PROFILES CALLED ONLINE CUPIDS®: You understand, acknowledge, and agree that some of the user profiles posted on this site may be fictitious and operated by the Site or its contractors. You understand, acknowledge, and agree that the information, text, and pictures contained in the Online Cupids® service profiles do not pertain to any actual person, but are included for entertainment and educational purposes only. Life events, experiences, interests, and geographic locations are fictitious. Nothing contained in any Online Cupids® service profile or message is intended to describe or resemble any real person – living or dead."

2) Automatically Generated Instant Messages and Emails
In the terms and conditions document it is stated that the initial messages from "Online Cupids" may be automatically generated, which means that computer software is sending you emails. Later, you'd also read that messages or any correspondence may be generated by third parties hired or contracted by whoever owns SeekingMilf.com.
"Online Cupids" have only one purpose on the site and that is to lure men into believing that they are actually communicating with local girls. The reality is that none of these girls are real. They are here to make it look like there are many women on the website to bait you, and then deceit you into paying real money for their fake services.
PROOF: "Messages sent from our Online Cupids® service may be automatically generated with no human involvement. You further understand, acknowledge, and agree that, from time-to-time, Online Cupids® profiles may contact both free users and paid users via computer-generated Instant Messages or emails for purposes referenced above. These messages may be transmitted to multiple recipients at the same or similar time(s)."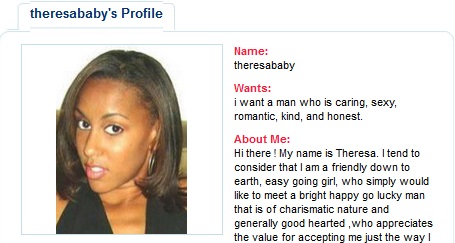 3) Employees – Hired and Paid to String You Along
This is another tool SeekingMilf.com uses to make its generally automated emails look more real. They will employ people to communicate with you through the fake "Online Cupids" profiles, chat and flirt with you, and pretend they like you. The point is to make the online communication as natural as possible in order to keep you paying monthly fees as long as possible.
PROOF: "Online Cupids® messages and/or correspondence may be generated by third-parties hired or contracted by Us. Please also note that a single Online Cupid contractor may be involved with more than one (1) profile on our Site."
4) You Cannot Meet or Date Anyone on SeekingMilf.com
But, isn't the point of a dating site to connect you with other people with similar interests and provide you with a chance to meet someone in real life? That will never happen on SeekingMilf.com because there are simply no real people on the site. SeekingMilf.com knows this for a fact, and cannot be called a "dating service" when its actions resemble those of a "scamming service".
PROOF: "You understand, acknowledge, and agree that no physical meeting will ever take place between you and the individuals providing our Online Cupids® service, and that the exchange of messages between you and the Online Cupids® profile is for entertainment purposes."
The verdict on SeekingMilf.com
There is only one truth to this story and that is that SeekingMilf.com is a total fraud. This website is running a classic scam and the proof is out in the clear. All the proof we spoke about in this review is real and available online for you to investigate. You will see that just as we predicted, your inbox will start to be flooded with messages from "Online Cupids" who seek your attention in a provocative way. But, now you know the truth and have learned an important take-home lesson and that is
Always read the small letters and the fine print
Always read the Terms and Conditions page before paying for a subscription online
SeekingMilf.com Contact Info
Address: Dositheou, 42 Strovolos, P.C. 2028, Nicosia, Cyprus
Email Contact: support@seekingmilf.com or use the online form
Phone Number: 1 (888) 649-9178
Report SeekingMilf.com
You can file a report to the Better Business Bureau if you feel that this site has ripped you off or scammed you.