SelfieBbbws.com is quite a new dating site. It's associated with many other fraudulent dating websites, many of which use spam to get you to sign up on SelfieBbbws.com. This new dating website is owned and managed by the same people who run Milfaholic.com, LocalMilfSelfies.com, CurvyBbw.com, and AffairAlert.com. We invite you to continue reading and learn how this website is one of many other well-known online dating scams.
1. Dating profiles of women on SelfieBbbws.com are fake
The first red flag is raised at the point where you are asked to upgrade to a paid subscription, so you can read the messages sent to you by attractive-looking women. Now, we know these kinds of websites are most likely to use fabricated profiles of women. Women's dating profiles belong to the so called "Online Cuties", which are not real at all and are only a mechanism to lure you into upgrading and paying for a subscription. You can see the letters "OC" (stands for Online Cuties) placed in little yellow stars and attached to every profile, which signifies that the profile is completely fake.
Basically, the "Online Cuties" are fake dating profiles of women, which the creators of the website had to manufacture. Why? -Simply because there are no real women on the website. Their goal is for you to think this deception is real, so they need to make it appear as if the website can connect you with actual women because then you will take your credit card out. Here is an excerpt from the terms and condition of SelfieBbbws.com:
"Interactions originating from Online Cuties functionality could be computer generated or could be created by the Site or third party contractors hired by the Site." and "You comprehend, acknowledge, and agree that the interactions, profile information, and content utilized by Online Cuties profiles do not originate from any actual Site member, but are present for educational, entertainment and Site monitoring purposes only. Any similarity between Online Cuties profile information or interaction to any real person is purely coincidental and fictitious. "
2. Messages are computer-automated
You may not even be talking to a real human at all and SelfieBbbws.com admits this in their terms and conditions page, and we quote:
"You further comprehend, acknowledge, and agree that, Online Cutie profiles may contact both free users and paid users with computer or human generated interactions for the purposes listed above. These interactions may be initiated to several users simultaneously or in a small time frame. Should a user respond to an interaction from an Online Cuties profile, said user may receive one or more human or computer generated replies from the Online Cuties profile."
3. SelfieBbbws.com will charge you money
$8.91 for 3 days of trial membership
$34.95 for 1 month membership
$83.97 for a 3 month membership
$119.94 for a 6 month membership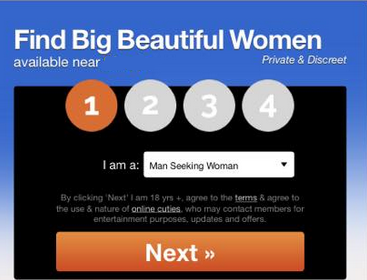 4. The scams SelfieBbbws.com don't end here
Yes, there is more to the story. The website hires partakers to interact with you and to pretend that the face you see on the photos is a real person. SelfieBbbws.com pays random people from third party companies to pretend they are female members of the site. So, this girl on the site that seems to be really into you is actually getting paid to pretend that she likes you.
Why? –So you can keep on paying for monthly membership subscriptions for as long as possible.
Don't believe us? –We quote: "Staff of Site or third party contractors hired by the Site could operate multiple Online Cutie profiles and associated communications features."
SelfieBbbws.com Contact Info
Addresses: Heywood House, South Hill Anguilla
Cancel Your Account: Datingsitesupport.com
Email Contact: SUPPORT@FASTDATINGSUPPORT.COM
Phone Number: 844-399-9749 1-619-900-1607
Report SelfieBbbws.com
Contact the Better Business Bureau and file a complaint if you feel that you have been deceived or ripped off.