Have you ever come across a site known as, "Slutfinder.com?" If not, then you're actually pretty lucky. The good news is that I've been on duty doing my part as the Dating Cop to uncover the many shady dating tactics taking place out there today. Leaving no stone unturned, I took a few minutes to check out Slutfinder and determine exactly what's going on here.
One thing you need to understand is that this website is heavily involved in the process of advertising and marketing adult dating Internet services. They've literally been doing it for years and it's something they are pretty damn good at. Now as good as they are at it, I don't want you falling for any of these marketing tricks. This is why I'm going to share everything that I know about both the Slutfinder.com site and the site they redirect you as a marketing tactic.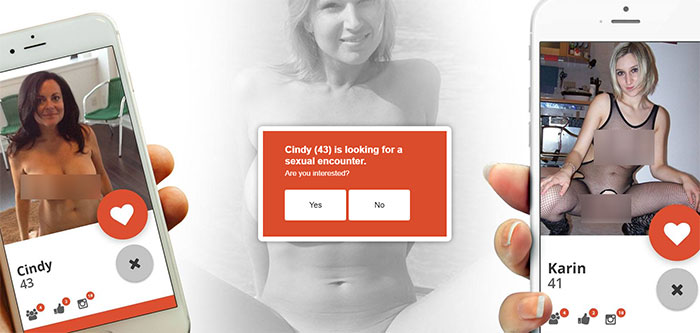 What's Really Going On With SlutFinder.com
There's one very important thing that you need to know about Slutfinder and it's specific objective. What you must understand is that Slutfinder.com has a relationship with another dating site called XMeets.com. The company that owns the Slutfinder site receives money for referring people to XMeets.
The owner is an independent company that's completely separate from Plymouth Associates, Ltd who owns XMeets.com. What they do is advertise on various Internet websites in order to attract more people with the objective of getting them to click on the banner ad. Once they click on the ad they're sent to Slutfinder or the latest version of the site which changes on a daily basis. You'll notice the landing page below is nothing like a traditional dating site page. In fact, it's more like a questionnaire than anything else. This is all part of the deceptive practices of the company.
What they've essentially done, based on my personal research, is that they've piecemealed together a simple landing page where they ask a bunch of irrelevant questions. Sure, you think they're relevant but the answers provided literally mean nothing. You can run through the site, ask the same answers and your results will be exactly the same.
Once you've completed answering the questions, Slutfinder presents you with an opportunity to connect with a single user. You're given the opportunity to click YES or NO and when clicking YES, you're sent to the XMeets.com website.
The Truth About XMeets.com
So, what's essentially happened here is that you've been redirected to another dating site called XMeets and as a typical Internet surfer, you haven't got the slightest clue as to what this is. In fact, you likely think that this site is the same exact site that you initially landed on. Well, that's not the case at all.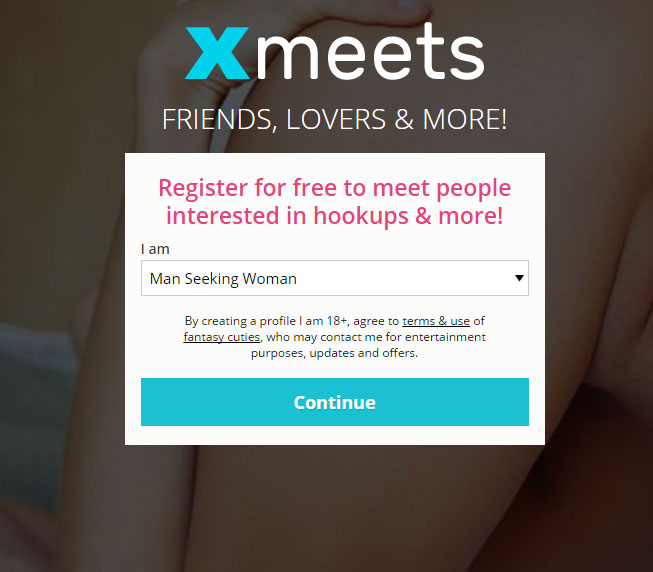 Many people move forward and join XMeets.com because that's where they've ended up after all this effort. They do so without realizing that it's a paid dating site that uses "fantasy cuties." Basically, what you're paying for is to communicate with fake users. Additionally, if you've not unchecked the cross sale box, then you're joining other adult sites for an increased fee. I hate to say it but it's a total waste of time and money.
Additionally, if you've not unchecked the cross sale box, then you're joining other adult sites for an increased fee. I hate to say it but it's a total waste of time and money. Be on the lookout for similar web page layouts in the dating space because chances are if you come across a site that looks the same, it has everything to do with the company behind all of this nonsense.
Conclusion: SlutFinder.com Redirects To A Terrible Site!
The truth here is that the company behind Slutfinder.com is not doing this to help you meet someone to hook up with. They're only doing it to make money. Additionally, XMeets and the company behind that site are not very well known for their practices either. In fact, you might be making the biggest mistake of your life if you join Xmeets.com or anything other dating site owned by the same company. Stay away and thank me later.
Now, as for sites that work, there are plenty of options out there. Some of which are highly reputable and effective. Take it from someone that polices the Internet looking for fraudulent dating companies. I know what I'm talking about.
If you're looking to meet someone to hook up and actually get laid, then do yourself a favor and join one of these sites listed here.