Okay, you know I'm the "D.C.," but that doesn't mean I necessarily do not agree with spending money to increase your chances of hooking up with women. However, I'm not for using escort networks at all. As far as I'm concerned, they're traps for people to get caught for doing illegal things like hiring hookers to have sex in exchange for money. Which all explains why I'm obviously not a big fan of The Erotic Review.
I'm planning on sharing the reasons why I dislike this escort rating directory. If you're using this site or others like it, then I encourage you to read everything that I'm about to share with you now. The fact that I'm actively using Fling.com means that I love meeting like-minded people looking to bang, but I'm not down for paying for sex, which is exactly what TER is all about.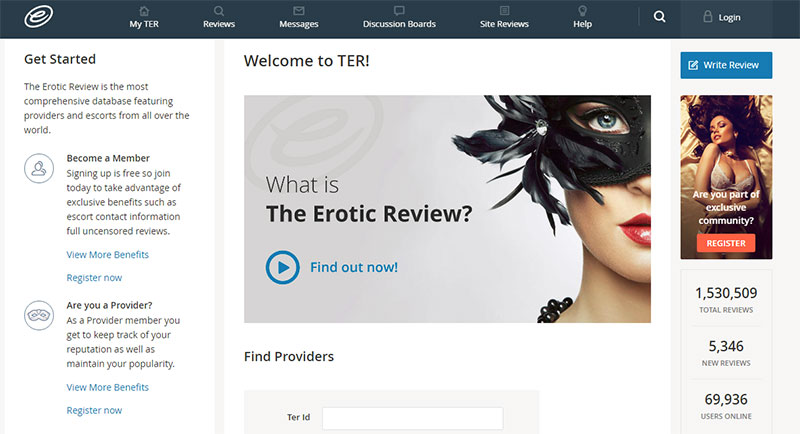 Why I Hate The Erotic Review Site
Like I said, the Eroticreview.com is nothing that you want to mess with and for all of these reasons I'm sharing below. There are literally dozens of reasons why you'd want to avoid this site but I've covered the most important reasons instead of showcasing all of them.
The first reason why I would avoid this site is that it's so damn deceiving. What I mean by that is it's not free. Although it poses as being a free resource to use, it's not at all. If you want to get any value out of this site, you're going to have to shell out $250 for the pertinent information. Now, doing so is going to put you in a category of being registered as a paid member of a site that showcases female escorts.
This is very BAD!
You do not want to have to explain to any employer or even worse a police officer or FBI, telling them why you've paid money to learn about escorts and their services.
Anyone joining this site is essentially admitting to having sex with women for money and they're admitting to breaking the law. Unless you're living in a place like Nevada where prostitution is legal (The Bunny Ranch), then you're admitting guilt, simple as that.
STDs All Over The Place
If you take a closer look at the site, you'll notice that some of these women have 80+ reviews. When you see all those reviews, you have to think that the people leaving reviews are only a small percentage of those that have had sex with the escort. So, there's a good chance that the escort has slept with 800 or maybe even 1,000 people in exchange for money. Pretty damn gross if you ask me!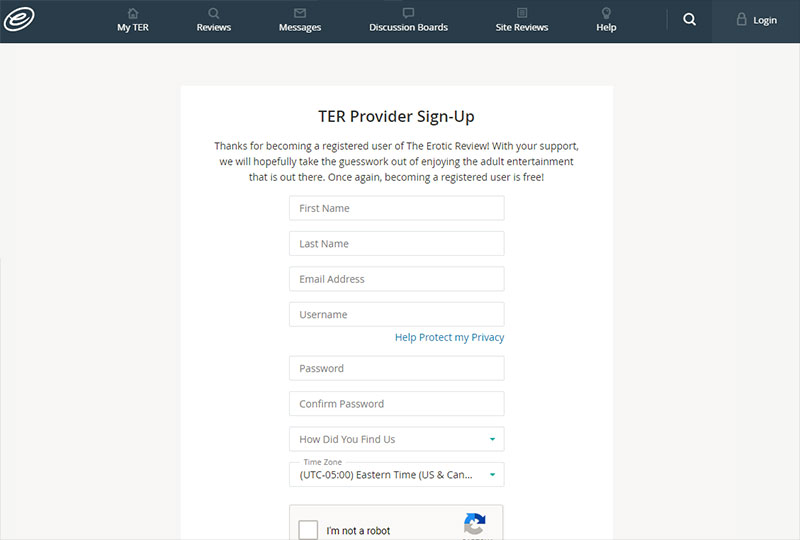 Stings By Local Authorities
Think how easy it is for you to register and use this site to connect with hookers. Imagine just how simple it is for other people like legal departments to put together operations and phish out people paying escorts to have sex with them. It seriously doesn't get any easier than this. They literally make it effortless for setting up guys and arresting them for hiring hookers. That's what you get for paying $250 for The Erotic Review. Sounds awesome huh! NOT!
Fake Listings
To continue with the sting trend, it's possible that the people aka escorts on this website are not even real. They may be set up as call girls but at the end of the day, the girls could be working with authorities to arrest men trying to pay for sex. Simple as that and The Erotic Review is might the last site you ever use if you do decide to use it!
Stock Photos Used
If you take a look at the site, you'll see a couple of photos on theeroticreview.com and I've got to let you know that those are not real escorts. They're nothing but stock images that have been used to spice up the site, that's all.
Discussion Boards Are Crap
If you take a look at the discussion boards section of the site, you'll notice that there is almost no activity on the site. That holds especially true for an escort review site that's supposed to have 200,000+ users as members. I mean, I just can't believe that at all based on what I know and what I've seen on legit dating sites that actually work! Facebook and Snapchat have millions of views as do the boards on the dating sites I use daily.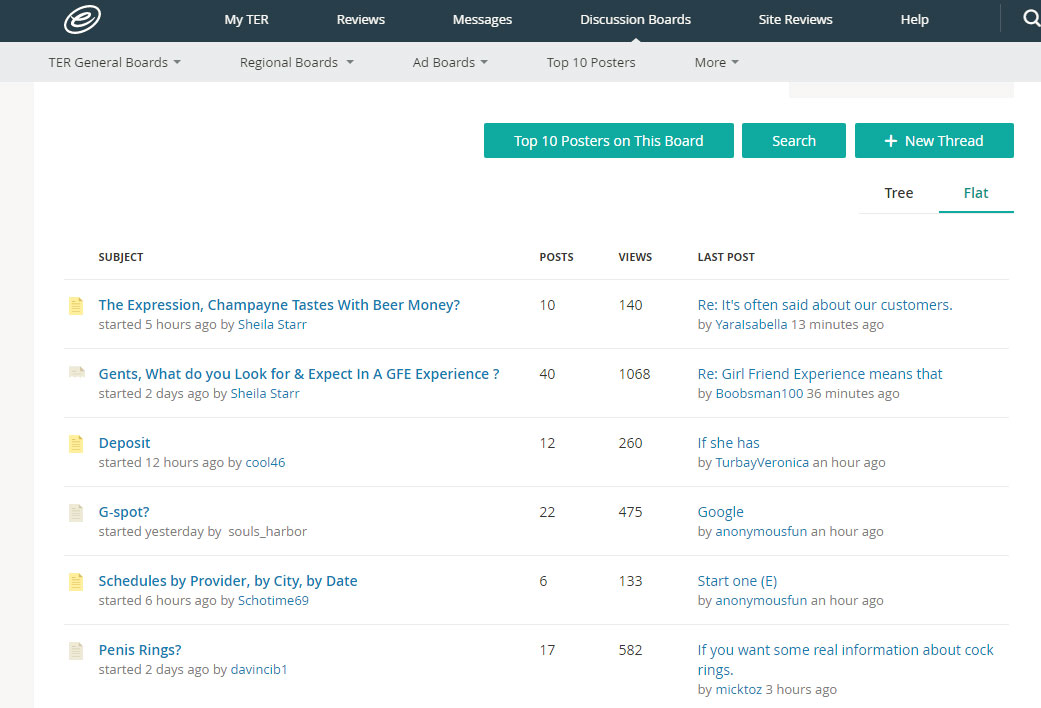 Conclusion: The Erotic Review Is Trouble Avoid It
I don't care how many reviews this site has. Even with The Erotic Review claiming that they have 1.4 million reviews on the site and over 100,000 users I just do not care! The site is a huge liability and nothing good is going to come from using this review network. If you want to meet girls to have sex with, then do it by joining a top casual dating network.