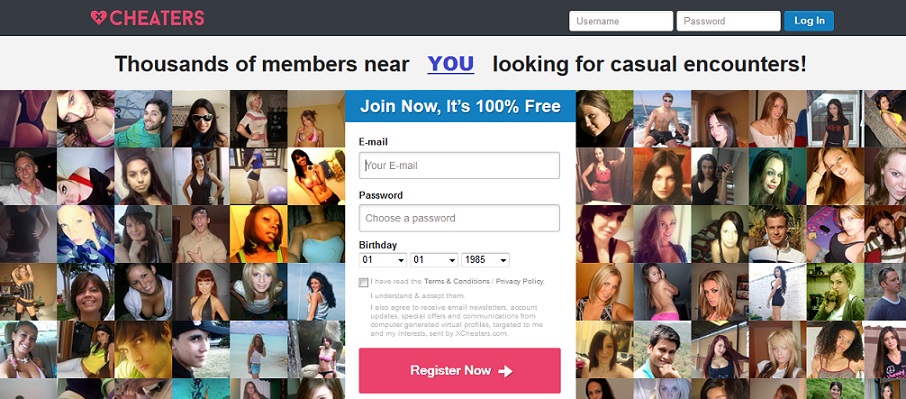 Yes, XCheaters.com does cheat you, and it cheats in various ways. Here, we review how this website scams you into paying money and not getting any actual contacts or dates. Continue reading to discover all about the cheating tactics of .com.
How does XCheaters.com Fool You?
Everything starts with you, a person searching the online world for some fun. You stumble upon a fraudulent dating website such as XCheaters.com and although you may be suspicious at first, everything seems real. So, you think you have nothing to worry about and that's where you are wrong. And, what can you expect from a site that admits to all of its scamming tactics in their own Terms and Conditions page, as you will see in the excerpts below.
#1 XCheaters.com will ask for your money
While you may get registered and join for free, as the website promises, every next step will be charged out of your pocket. You will start getting provocative messages and you may start thinking you've hit the jackpot. But, then you'll try to reply to any of the email messages that you receive form these gorgeous women, only to discover this is impossible without upgrading to a paid membership. Here is how much you are asked to pay:
$29.95 for one month subscription
$59.95 for a 3 month membership subscription
$119.95 for a 12 month membership subscription
Boom! You've been cheated!
We always advise all our readers to read the terms and condition of use before they click and subscribe to anything. If you have read the "Terms and Conditions" document on XCheaters.com, you'll know to stay away from trouble. But if you haven't, you may be the victim of one great scam.
PROOF: "You may encounter profiles that are total fakes and you may receive communications from total fakes through our services. By "total fakes" we mean to include profiles that are total fiction, pure and simple, posted by people who bear no resemblance whatsoever to the identity described."

#2 Computer-automated messages and "likes"
This means that no one is actually sending you emails and no one likes your profile. It's all computer software created to cheat you and make you reach for your credit card. Remember the fake dating profiles of non-existing women? Well, they seem to be interested in you and "like you". You can go to the "Liked Me" section and see who's liked your profile. But, if you want to communicate with anyone, you need to pay and upgrade your account. Don't fall for it! It's all a scam. Fake profiles send you fake messages and fake likes to get your REAL money.
PROOF: "We mean also to include communications generated by people who are deceiving you in every regard about their identity, description, and motives and communications from scripts and programs operated automatically to deceive and mislead, which may not actually not be transmitted by any real person at all."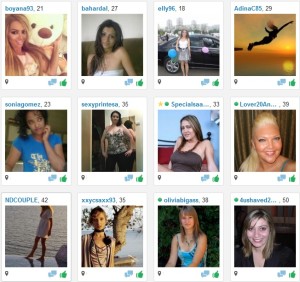 #3 XCheaters.com Employees are Hired to Deceive You
This is also true! hires and pays people to connect with you on the site, to chat with you online, and to send you instant messages and emails. These employees will flirt with you and pretend they like, but they are just doing their job. Never the less, they are working for one big scam in which you are the victim and their main role is to keep you paying the monthly membership fees for as long as possible. It seems as if this site will do everything it can just to cheat people.
PROOF: "The real people you meet, if any, may be total imposters and may have malicious or pecuniary motives; they may even be paid to engage you. You may be amused by them, too. You are most strenuously advised to trust no one but your Mother, and certainly not to trust the rascals or programs you will meet here."
The verdict on XCheaters.com
All in all, XCheaters.com is obviously a scam site dressed up as a dating service. Please read the terms and conditions page on this site and on other dating sites carefully. It is here that the website owners usually admit to all the cheats and frauds.
XCheaters.com Contact Info
Address: Island House Grande Rue St Martins Guernsey, Channel Islands GY4 6RU
Email Contact: support@xcheaters.com
Phone Numbers: 1-866-883-4978 or 1-925-264-3473
Report XCheaters.com
You can contact the Better Business Bureau to report this site if you feel you've been scammed or ripped off by them.