Have you been meaning to keep things casual? I'm sure you have, right? If so, then chances are you're typing in things like "casual dating" and "casual hookups" in whatever browser you use. If that's the case, then I want to make sure you do not get roped into the Casual Intentions scam. This review will tell you everything about the website, what they do to scam users and more. Find out the truth about CasualIntentions.com and why it's a must to avoid.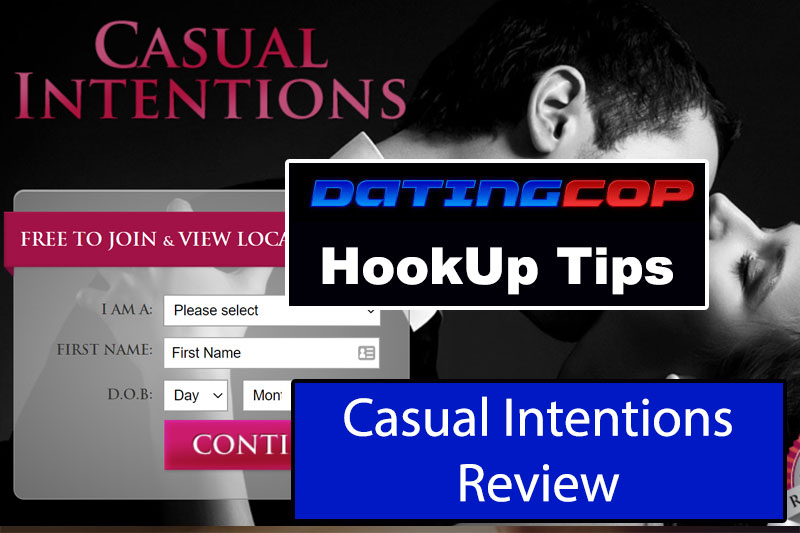 My Review of Casual Intentions In 2022
Here's the full rundown of everything that casualintentions.com has to offer. It's not much, trust me on this one…
Casual Intentions Only Intends To Scam You
There's nothing at all wrong with choosing sex over having a relationship. There are plenty of people out there who just want to hook up and not have to deal with all of the drama and care that comes with dating someone.
There are plenty of sites that introduce you to other people who love to hook up. They can be the best way to easily have all of the casual sex that you need to keep yourself happy. Unfortunately, there are also plenty of sites that are only out to scam you.
They take your need for sex and use it against you. That's what you can find with Casual Intentions. This is a site that will make it seem like women are trying to hook up with you just so they can scam you out of your money.
Create A Profile To See The Garbage
All you have to do is make a profile on the site to see what's going on. Just make sure you leave it empty. Don't upload any photos and you'll see what happens. You're going to start getting messages right away. They're going to fill up your inbox before you know what's going on. It can seem like a good thing, but it's all a lie. No one is trying to talk to you.
These are all messages sent to you by the site. They're only doing to it to make you upgrade your account and give them your money. You can't respond to any of the messages as a free user. If you want to do that, you'll have to become a premium one. That's how the scam works here and on so many scam sites across the internet. It's just the same old scam that happens over and over again.
Check The Photos
If you still want to see more of the scam, just run a reverse image search on any of the profile photos that have sent you messages. It can be done right through Google and it won't cost anything.
You're going to see that the pictures are all over the internet. That's because they're just stock photos that the site bought and used to create their fake profiles. They then use them to send you the messages that you have to pay to respond to.
Conclusion: Casual Intentions Should Be Avoided
There's no reason for anyone to use Casual Intentions. It's just a scam site and that's all that it will ever be. You'll never be able to talk to a single real person here. It's just a way for people to trick you out of your money.
You should just avoid it and try to find a different site to use. There are plenty of them that can actually get you in touch with real women.
They should be where you spend your time instead of on this site. You'll only end up wasting your time and money on this one. At the very least, you'll want to check out the Dating Cop homepage to see some of the recommendations we have.