FreeHookupSearch.com is a dating site where it seems that you can find hundreds of beautiful and gorgeous women. These women will post nude photographs and contact you through the site's chats and messages almost immediately after you create a profile for free. Although this sounds amazing, it is too good to be true. That's why the Dating Cop team set out to do a review on FreeHookupSearch.com. We invite you to continue reading and find out the truth about this site.
If FreeHookupSearch.com is a FREE site, why do they need your credit card info?
Although FreeHookupSearch.com claims it is 100% free, this is far from the truth. You should be extremely cautious around a online dating site that asks for your credit card information, even though it builds its reputation as a free-of-charge dating service. FreeHookupSearch.com will, in fact, charge you over $100 monthly for its services. Here is how much this site will be charging your credit card monthly:
$39.95 for monthly subscription to FreeHookupSearch.com
$35.71 for monthly subscription to 18Passport.co
$36.12 for monthly subscription to XVideoBase.com
Note that all these charges are made without any notification, while you are left to believe your upgrade doesn't cost a dime. The site will continue taking money out of your credit card each month until you figure out what's going on. And by then, it may be too late.
What are you paying for?
1) Automated Chat Messages
Shortly after you sign up and create your "free" profile, you will start getting chat messages from women who want to communicate with you. We did set up a profile on FreeHookupSearch.com and started getting chat messages from female members even though our profile was still empty (we didn't even have a single picture). Now, who would like to contact us when they don't even know how we look? The chat messages raised our suspicions that all communications on this site were actually done by computer software and not by real site members. We found proof for our suspicions on FreeHookupSearch.com Terms and Conditions page.
PROOF: "On one or more occasions, FM profiles may contact both members and subscribers through computer-generated instant messages or emails to encourage further or broader participation in the Website's services or to monitor user activity. These messages may be transmitted to multiple recipients at the same time."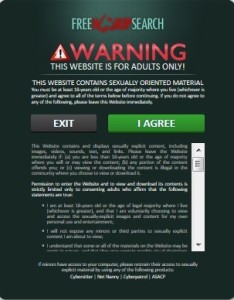 2) FM Service or "Fantasy Members"
First we concluded that the email and chat messages were fake and computer-automated. So we continued our investigation only to find out that the ladies sending you those messages are also NOT real. In fact, almost all women on FreeHookupSearch.com are fabricated dating profiles, created by the site to make it look like there are many women you can meet. You can recognize them by the "FM" logo they are all labeled with.
PROOF: "Does Free Hookup Search use virtual or fictitious profiles? -Yes, we do. Some of the user profiles posted on this Website are fictitious, and are associated with our "Fantasy Member" (FM) service. We designate these profiles with a written "FM" on the profile details page. Our FM service is part of our efforts to stimulate conversation with users, in order to encourage further and broader participation in all of our Website's services, including the posting of additional information or pictures to the users' profiles."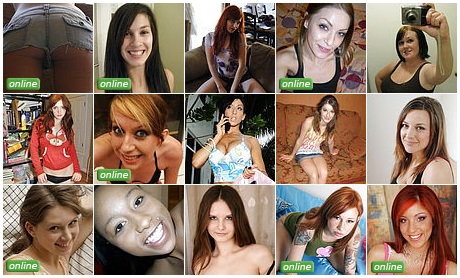 3) The Real People On the Site are Employees
As FreeHookupSearch.com admits in its terms and conditions of use document, not only do they send computer-automated messages through the fake "Fantasy Members" profiles, but they also hire third-parties to correspond with you. This means that the site has employees, which are hired and paid to communicate with you and keep you chatting for as long as possible, while the site charges your credit card every month.
PROOF: "Initial messages from our FM service may be automatically generated with no human involvement, and third-party contractors hired or contracted by us may generate messages or correspondence after that."
4)  You Cannot Find a Date or Meet Anyone for Real
We can safely say that FreeHookupSearch.com is not legit and is NOT a real dating service. First they take your money without you knowing, and then all the services they offer you are completely fraudulent and deceiving. They call it "entertainment purposes", but we simply cannot see how scamming and ripping off people is "fun" or "entertaining" to anyone. Plus, you can never actually meet any real people on FreeHookupSearch.com. This site may call itself a dating site, but we once again have the evidence that they are aware you cannot date anyone real there.
PROOF: "You understand that no physical meeting will ever take place between you and the individuals providing our FM service, and that the exchange of messages between you and the FM is for entertainment purses, as well as to encourage further or broader participation in the Website's services or to monitor user activities."
The verdict on FreeHookupSearch.com
Our most sincere advice to you is to stay away from this site. It uses every trick in the book to scam everyone who is naive enough to fall for their frauds. Another tip from us is to ALWAYS read the terms of use before you agree to anything on a dating site online.
FreeHookupSearch.com Contact Info
Address: 42 Dositheou, Strovolos, 2028 Nicosia, Cyprus
Email Contact: support@freehookupsearch.com
Free Phone Numbers: 1-866-480-3391 or 1-866-480-3391
Report FreeHookupSearch.com
Contact the Better Business Bureau and file a complaint if you were scammed from this company.