AmoLatina.com is a well-established dating website where men have all tools at their disposal to connect with Columbian, Mexican, and other Latino women. At the beginning of our research, the Dating Cop team went on to read everything there was online about AmoLatina.com. And what a huge number of positive reviews did we encounter. Do you think it sounds too good to be true? –We thought the same! In this text, we will review our findings and try to separate fact from fiction, so read on.
Everyone is praising AmoLatina.com
There are two possible options, and we think you already know which one we believe more:
1. Every single man who ever used the dating website was so much pleased and happy with the website's services that he got online and wrote a fantastic and positive review about AmoLatina.com
2. Most of these positive reviews that show up when you search for the name of the website online are not legit reviews. While this is still just a speculation, since we cannot prove who has written the good reviews, you need to understand that it's very possible for a website to falsify reviews.
Now, let's elaborate why we believe there are just too many red flags for AmoLatina.com to be 100% legit. First of all, you pay for everything on this website. AmoLatina.com operates on a credit-based system and will even charge you for sending or reading emails. Then, it's highly probable that the countless positive reviews are NOT real. Dating sites like AmoLatina.com can easily hire an online marketing and management company that will work on enhancing their online reputation.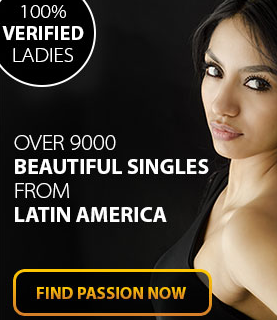 How does AmoLatina.com charge you?
We already mentioned this dating website operates on a credit based system. This means you pay a certain amount of money for a number of credits on the website, and their correspondence system works on a message-per-credits basis. Let's have a look at AmoLatina.com pricing list:
40 cents per credit if you pay for 1000 credits at once
50 cents per credit if you buy 500 credits
58 cents per credit for every 320 credits
60 cents per credit for 160 credits
70 cents per credit for 80 credits
75 cents per credit for 40 credits
15 cents per credit for a 20 credits purchase
It doesn't sound like too much money? Well, let's break down the math. If you'd like to have 1000 credits, it will cost you 40 cents per credit and that's $399.00 total. But every message from a woman that you open to read and every message you send will costs you 10 credits. This means that every single sent or read message costs $3.99. This means that the more you interact with people on the website-the more money the website makes. Pretty lucrative, isn't it?
The verdict on AmoLatina.com
This website seems to be a tricking system to get you into buying credits in order to get or send an email. In fact, these women you interact with could be automatically generated computer messages or paid employees that work to get you to buy even more credits.
Be careful if you think of paying for credits on this site. If you see a photo of a beautiful Latina girl, how can you know it's really her you are communicating with? In the reviews we read online, some people said the women on the pictures were actually paid models, and they are not the ones behind the profiles. Plus, spending $400 to purchase credits on website that gives out so many sighs of being illegitimate is quite pricey.
AmoLatina.com Contact Info
Addresses: 551 5th AveNew York, NY 10017
4Cyprus, Nicosia, 1 Stasinou St. Mitsi Building, 1, 1st floor, office 4, Plateia Eleftherias
103 Sham Peng Tong Plaza, Victoria, Mahe, Seychelles
40 High Street Suite #1, Bangor, Maine United States of America
Phone Numbers: 1 (800) 844-3978 or 1-207-262-9595
File A Report
Contact the Better Business Bureau and file a complaint if you feel that you have been scammed or ripped off.
Better Dating Sites To Join
I've been called many things over the years and a fool is not one of those things. If you're looking to join a casual matchmaking service that can help you meet someone to actually hookup, then you're in luck. I've got just the thing for you to try. Nope, it's not another niche based site that only caters to hooking up with Latina folks. Honestly, I've had far more luck using more versatile sites over the years. The truth of the matter is that the sites listed below work like a charm if you want to meet someone to bang. Plain and simple. Try one of them or all of them. I personally use them all. What do you have to lose really?