Okay, so you probably know by now that I'm not a huge fan of the dating app Tinder, but I couldn't leave this news out for all my readers. I'll let you be the judge to decide whether or not it's a good feature. Quite frankly, that's not why I'm sharing the news with you. I'm sharing because I don't want you to be left in the dark when it comes to using any dating sites in order to get laid. I share the news and I do a damn good job at it! Find out about the new feature now…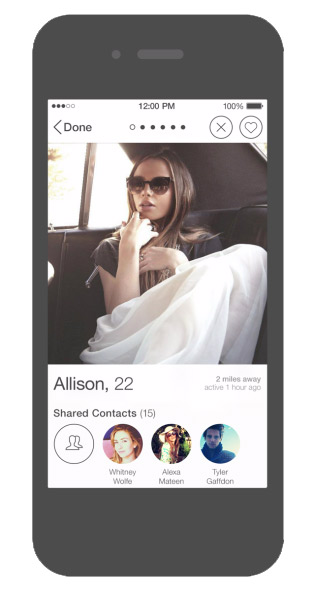 Tinder Share Feature Now Released
Let's say you're swiping on Tinder and you come across someone that you think would be a perfect fit for your best friend or perhaps just anybody else that you know that uses Tinder in order to get laid. Well, not you literally have the ability to share the information with them.
According to an article recently published, the new "Share" function on Tinder allows you to share results that you've recently come across. So, instead of telling your friends about the time you saw someone you thought they'd like to fuck, well, now you can send them that person.
What does this mean for online dating?
Simple, it means that more matches may be taking place for those using the app. It could also mean that people that don't want to be exposed might, in fact, start to get exposed.
I'm all for sharing, but I don't like that fact that you can share a profile with your friends. I have zero intentions, reasons or wants to do any of those things. I'd prefer to focus on getting myself laid versus my friends. The reason I say this is because you know if someone comes along that is super hot, your friend isn't sharing that swipe, they and going to try and fuck that person.
Anyway, this is why I prefer to just use my adult dating memberships and not fuck with sites like Tinder and other mainstream dating sites. They are getting too complicated and are losing their shine. If you want friends to send you ugly girls then use Tinder. If you want to actaully go on dates and get laid, then you need to use dating sites that work and avoid the rest.
Simple as that.