Well folks, the DatingCop is here to bring you some insight into an area that you need to be familiar with and that's what people lie about. If you're using any dating websites and you're not familiar with the typical lies that people make on sites then you need to read this article completely. The article outlines every little aspect of a dating profile and what tends to be fabricated more than others.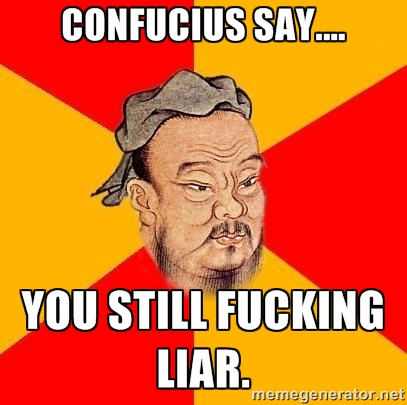 Four Things People Lie About When Dating Online
Their Appearance
This may come as a shocker to you, but not everyone is honest about their looks. It's a known fact that both women and men tend to lie a bit when it comes to their appearance. For example, if you see a perfect Pam Anderson look-alike running down the beach in a profile photo that looks almost identical to Pam Anderson, well, it's probably her then! Some people will do anything they can to get you to message them. I'd suggest looking into anyone that might seem as though they are too pretty or beautiful looking. As bad as you want to fuck that hot person, take it with a grain of salt my friend and do your homework. You don't want to end up meeting some ugly girl that looks like a supermodel in her profile pic.
Their Marital Status
This too may shock you but people often hide their marital status. They lie about being married just so they can get laid. Now, if you're using a hookup dating site or one of the top fuck sites then this should come as no surprise. Furthermore, you shouldn't care about it either. However, if you're trying to play the honest card and really connect with someone who's not attached to anyone then you may want to look elsewhere. If you just want to fuck and you run into someone that's married, who cares really. Just one and done them and move on.
Their Age
You guessed it! We all wish we were a little bit younger right! So do all the people that lie about their age when it comes to dating. You'll find girls that say they are in their early 20s that might be close to 30. You may find guys that are in their mid 30s that say they are younger too. Point being, a lot of people lie about their age online. It's a way for them to be whatever age they desire. In fact, I should mention that some mature women may lie about their age and put that they are really younger than they are just to continue to look appealing and meet that milf status.
Their Exact Location
Now, this one likely isn't as common but some people may, in fact, lie about their location. They may put a somewhat close location but not exact in order to avoid being seen by people they may know. I've actually done this myself and used the zip code in the town over just to not be seen. Once I got over the fear of being seen, I changed it back and started connecting with local girls to fuck on the regular. It saved me gas to because I didn't have to drive so damn far when I set up a date night out with a girl.
Well, those are the most common things people lie about on their dating profiles. Most of them should come as no surprise. I'd suggest not lying about any of the things that I've mentioned here. Instead, focus on being honest and you'll probably get laid more.