I've been known to call out dating companies due to their shady tactics and all around bad service. I'm not afraid to speak my mind and that's exactly what I'm planning on doing with regards to HitWe.com. I've been investigating this website for over three weeks now and I'm not holding anything back at all.
Let me just say that based on my personal investigation, I believe that HitWe.com might be a poor dating website. I have reason to believe that they may partake in deceptive practices which I personally do not condone. Fear not, I'm going to get to the bottom of this site once and for all. Before you spend any money on HitWe.com, read this find out whether or not it's worth joining.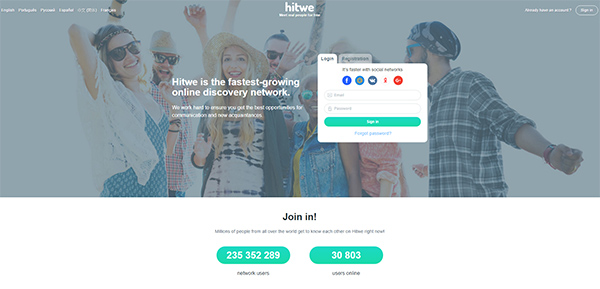 My Personal Opinion Of HitWe.com And Why I Don't Think It's Good
Before I get into the nitty gritty of this site, I'm going to give you a rundown of everything that I've discovered about this dating site...
Bogus profiles
Typical $1.00 Trial
Auto Messaging
Photos Repurposed
Staff Profiles
That's just a quick rundown of everything that I see wrong with the HitWe.com dating site. I'm going to get into this in-depth right now and I think you'll be glad that I did after you're done reading the review.
First and foremost, the HitWe.com dating site is not a great experience at all. In fact, it might be one of the worst experiences that I've ever had as far as casual dating is concerned. Let me start off by telling you about these bogus profiles that I came across.
Bogus Profiles
Okay, so I'm not 100% certain whether or not they are real profiles, but some of these profiles on the site were what I would considered to be fake. Whenever I see a username showing up as TextXXXXXXXXXX, it tells me that it's a fake profile. In fact, it's their way of stating text XXX-XXX-XXXX to connect with someone. In other words, there's no way that a real person interested in dating is just going to put their phone number on blast on a dating site. That's not how it works. It's their way of getting you to connect with them to lead you to another site or entice you to pay money for sex, that simple really!
Cheap Trial Membership
I quickly noticed that HitWe.com offered a $1.00 one-day trial period. Once the trial is up, you soon will be billed within 24 hours and the price will be a full monthly membership fee. On top of the cheap trial, I noticed that there were some third-party reviews which discussed the fact that Nigerian women were on the site trying to scam users. I specifically read this on the Ripoff report. That happens when you have to deal with extremely cheap trials sometimes.
Auto Messages
Guess what's worse than no messages? Auto messages! That's right! I absolutely hate getting a ton of messages and it goes without saying that you're going to run into that problem when using HitWe.com.
Based on my person experiences, I'd say that you're chances are very high that you'll be getting messages from spammy profiles that basically don't even exist. It's a way for them to try to get you to upgrade your membership. It's a solid indication that the dating services absolutely suck here. If you're getting messages from users that don't even have proper profiles setup, then you should proceed with caution.
Repurposing Of Photos
Whenever I come across a dating site that uses photos that are posted all over the Internet, I know that it's a complete waste of time to join. I honestly can't say anything good about a website that scrapes photos off the web to create fake profiles. This company might literally take photos off other sites and repost them on their site to make them look like real members. I'm not saying that this is what they do, I'm just saying that if I had to guess, I would think that the photos were not real members.
Shady Terms
Last but not least, I read the site terms from top to bottom and quickly realized how much I would never back these guys. The terms state that they create profiles and ever have employees operate profiles at times. They call these "Staff Profiles" which are a complete waste of time to even try and connect with. Why the heck would you want to communicate with an employee of theirs?
Contact Them
If you want to contact the folks over at HitWe.com, find the information below….
Address: P.O.Box 3169 PMB103, Road Town 1110, Tortola, British Virgin Islands
Phone: 284-494-7450
Email: support@hitwe.com
Final Judgement
Not going to beat around the bush here one bit. I'm not a fan of HitWe.com and I certainly cannot recommend it to anyone at all! If you think you're up for the challenge of joining this site, then go for it. However, I would not waste my time doing so!
If you want to use a really good dating site that actually works, then I suggest that you join one of the sites listed below. I am still a member of all the sites below and I am because they actually get me laid!