For some of us, dressing for a casual sex date comes easy. We know what to wear for optimum success. For others, it's far more difficult. In fact, it's funny how many men still don't know how to properly dress for a date. Even if it's considered to be a casual sex date, you still need to dress the part. The basic rules are pretty simple. A clean and well-pressed shirt with a nice pair of pants and shoes will do the trick. Don't dress like a douchebag.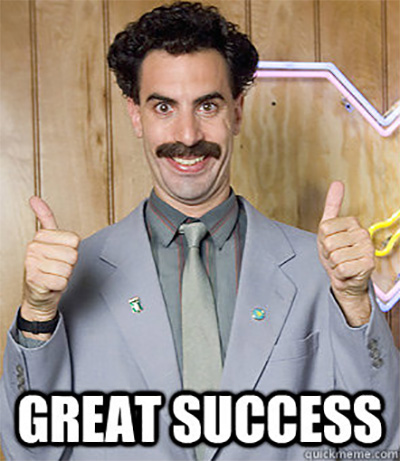 Successfully Dress For A Casual Sex Date
But then there are still some things we tend to ignore. Getting ready for a casual date is absolutely crucial. It helps put you in the positive state of mind. So you cannot take this lightly and ruin everything by not taking your dressing seriously.
Did you know that dating experts all over the world agree that if you are dressed properly, you will have a much more positive picture of yourself painted and the women around you will agree just the same. If you are not dressed properly, no matter how humorous or funny you are, chances are you may never succeed in winning her over. Remember, you need to somewhat win her over if you want to fuck her.
That is how important it is to dress properly.
When dressing for a first date, don't over think it. Just know what you need to wear. Keep it very simple and that should do the trick. I've got some tips that I put together for you that should help out with your wardrobe choices. They're laid out below:
Collared Shirt
Guys should absolutely stay away from t-shirts that have cheesy slogans or weird images drawn on the shirt. That is unless you're trying to give off the vibe that you have a shit load of kittens and you live in your moms basement. Also, keep the simple and clean and you are pretty much good to go. Once you learn what she likes, maybe then you can start wearing shirts with slogans or images. That is if you even end up having a second date with the girl.
Pants
Go for denim jeans that aren't too tight and aren't too loose. Leave the shorts at home. They are too casual. You can go for a well-pressed dress pant and that does wonders if you are wearing a classic button down. Just don't try and look too corporate like or you'll come across as looking like a huge dork.
Accessories
Accessories play a huge role in impressing the opposite sex. Wear a good casual watch with your attire or something on your wrist that is not high profile. I suggest a Rolex watch but that's just my personal opinion. You can also wear a simple belt with a nice big buckle. I know that Hermes makes an awesome belt that you'll probably like.
Shoes
Shoes are extremely important and somewhat always overlooked by guys. We get dressed perfectly but then we forget about the shoes. Stay away from wearing any grungy sneakers on your first date. Go for a nice pair of simple formal/casual shoes and that should be enough. I typically go with a loafer style shoe that looks good with jeans. That's what works best for me.
Well, that's pretty much everything you need to know when it comes to dressing for a casual sex date. There is one last thing that I forgot to mention but I really shouldn't need to. Please make sure you're wearing nice clean underwear. No one wants to have sex with a dirtbag that looks like the Daytona 500 race was in his pants! Hahaha