Every so often I come across a dating site that makes me furious. When I come across a site that I think is scammy or shady, I do everything in my power to expose them. That's exactly what happened when I came across the Members-dating.com website. No, I'm not going to just rip them to shreds. That's not what the DatingCop does. However, what I will do is share everything that I've learned about this site and why you need to avoid it like the plague. Yes, it will gobble up lots of your time and money. Just read my review and you'll know all the details.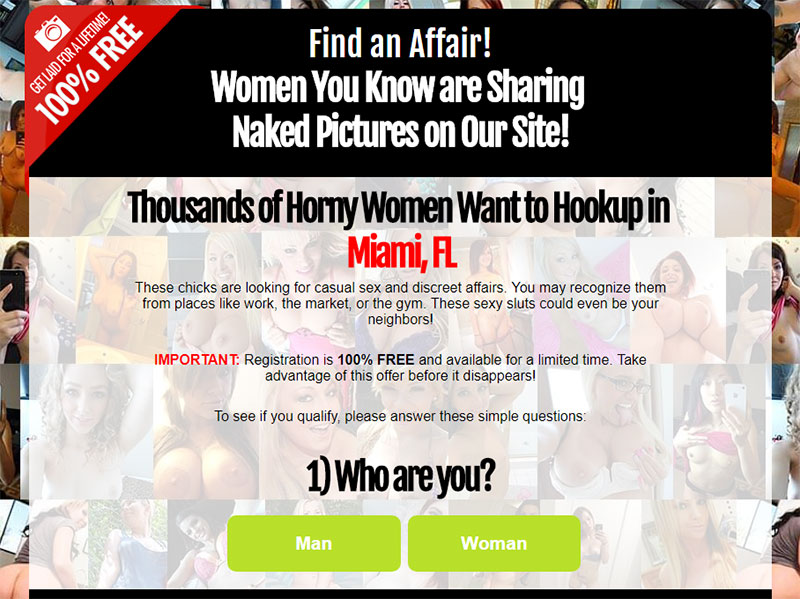 Why Members-Dating.com Isn't Worth Joining
Before I get into exactly what this site is doing to "scam" users, I'm going to talk about the cost to join. You'll end up spending cash if you join this site and it's not going to be cheap.
To be exact, you'll end up spending between $2 and $120 depending on the type of membership package that you decide to choose.
Now I'll give you a rundown of the website features…
See who's online right now
Connections section displays all your friends
Notifications section displays who send you IMs and who's viewed your profile
Live webcams section displays a bunch of cam feeds of nude women
Advanced search functions let you search for users based on their age, country, zip code, miles from you and even gender
Here's My Overview Of Members-Dating.com
When you first land on the website, you'll think that it's a 100% legit dating site. It actually looks and feels like an effective option. Unfortunately, that's definitely not the case here. I took the initiative to join as just an average member and learned a lot. Let me share all the dirty details right now…
All The Ridiculous Charges
The first thing I want you to know about these charges is that they are not for the actual Members-dating.com website. Instead, they are a bunch of adult video sites. Here's what the site does…they basically require what they call, "age verification" to get an active membership to the website. The problem is that what they're trying to do is gain access to your credit card information.
When you join the site, they show you some VIP Membership offer that ends up costing hundreds of dollars if you're not careful enough. The reason this is the issue is not only because they try and squeeze money out of gullible users but they also try and enroll you into two adult sites called VibeVideo.com and Video Erotic.com. Guess what, the cost to join those sites are roughly $40 and $29 each. How upset would you be if you joined the Members-Dating.com website and ended up with an adult porn site membership? I can't tell you how mad this makes me.
Now, most sites offer what is known as a cross sale option, but this one goes way beyond that and takes advantage of their users. You can't offer a dating membership free of cost and end up billing the consumer $120. That's absolutely ridiculous in my opinion!
But it gets worse, there are many other reasons why this site is a complete scam (based on my personal opinion).
Auto Messaging All Over The Place
You will notice that the website has auto messaging. I was able to determine this when I created a simple profile with almost no info displayed and began receiving tons of messages from "users." The problem is that they were not from real users but auto bots instead.
The reason they do this is pure marketing efforts. Members-dating.com wants your money and they want you to upgrade. So, they put their messages out there to try and get you to do just that. The kicker here is that you cannot even read the messages without agreeing to upgrade your membership status.
LS Profiles Trick Real Users
The Members-Dating.com site uses fake profiles known as Love Stars (LS) in order to encourage communication and user activity. If you take a second to investigate the site you'll quickly learn that there are thousands of LS on the site. If you take a few minutes to read the site terms and conditions, you'll quickly understand how they get away with this nonsense.
Stolen Pics
Take a few minutes to check out the site and you'll soon realize that many photos are not of real members. Some of them have perhaps been stolen even. How do I know this? Well, it's pretty simple to see with just a simple reverse image search.
Absurd Terms and Conditions
I've said it over and over and I'll continue to harp on this. If you don't read the terms and conditions, then you're only selling yourself short and causing pain and headache. Everything is most likely explained right there and all it takes is a few minutes of your time to save lots of problems in the future.
Contact Them
Want to contact the company? All you need to do is email them at help@members-dating.com and they'll be able to assist you (hopefully).
Here's some other contact info that you'll want to know…
Mailing Addresses: Ulria Limited, Souliou 004V, Stovolos 2018, Nicosia, Cyprus
Phone Number: 866-893-8214 or 866-333-1677
Conclusion: Members-Dating.com Costs Too Much For Nothing!
There's no way you're ever getting laid using the Members-dating.com website. I've tried myself and can verify that it's a complete waste of time. Do not try this or you'll be sorry! Instead, you'd be better off joining one of the top dating sites that I use daily. Check them out right here today.