Have you been tempted to use Snapchat over the last few months? I'm not talking about with friends, but with hot girls using the network to socialize and connect with people. Did you know that many of the girls using Snapchat aren't your local girl next door, but real pornstars?
No lie.
Some of these girls are fine AF and it's become one of the few ways that people connect with adult film stars today.
Snapchat has turned into what I'd describe as a new home for porn stars and nude models to produce content and interact with their fan bases. Because of the easy manner in which you can upload short video clips and photos, many porn stars use Snapchat as a portal to attract old and new fans to their other content. Most porn stars have split their Snapchat into a public account and a private account.
It's the private accounts that are the bread and butter of this whole thing! Trust me on this one!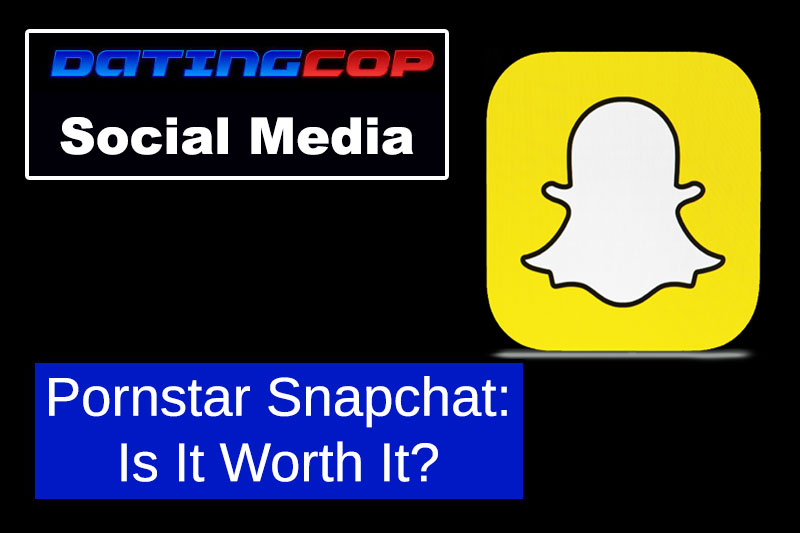 Using Snapchat To Connect With Pornstars
For those of you not familiar with Snapchat and how it works, it's quite simple. You snap a video of yourself, send it to your friends and boom, they watch the snap and reply should they wish to do so. Easy as that.
Public Account Status
The public account is accessible to anyone and simply requires you to sign up to Snapchat and follow the model. Some models post adult content on their public Snapchat, but this is not always typical because it is easy to report this content to Snapchat and get the model banned for a period of time.
Models often try to avoid too much explicit nudity because of this. However, they often present their private Snapchat as a paid option for loyal followers, who want to see content uploaded on a daily basis. The price for these private accounts varies for each model, and the payment method also varies. The models often clearly display their preferred payment method.
Private Accounts
There are a lot of benefits to following a private Snapchat account. You often get a behind the scenes look at the model's life and activities. The content uploaded on Snapchat is often of the model in her personal or downtime. This is also a great way to interact with certain models, as they know you are a true fan of theirs since you purchased their private account.
This also means you get to see the model much more often than you might see them on cam, even though they will often be posting similar content in both places. This is not always the case however, as some models keep their cam shows strictly solo, but on their private Snapchat you can see them having different types of sex with partners.
Why Consumers Love Snapchat Adult Stars
A lot of followers of porn star snapchats often mention the intimate setting of this situation, and they like the ability to get to know the life of the model outside of sex work or shooting porn.
However, lots of models show behind the scenes footage of when they are actually on set, and many fans follow them for this content. They want to know the ins and outs of the sex industry and the mentality of the people who populate it. Often, they are looking for this connection more than they are for explicit content, as that content is available in a variety of other places.
Should You Purchase Account Access?
If you are a big fan of a porn star, and you discover they have a private snap, it may be a great idea to purchase their snap. Some models have very low monthly prices for their snap, and often models offer lifetime snap memberships for a low fee..
This tends to be a great bang for your buck if you want to see the more personal side of the model, while still getting to enjoy exclusive content.
Conclusion: Pornstar + Snapchat = Winning?!?!
Porn Star Snapchatting is fun and it's getting more fun as time progresses. However, you're at the hands of Snapchat Interactive and their strict policies which means that you could pay for access only to find out that your favorite pornstars account has been shut down completely.
In my humble, yet overly qualified opinion, I'm going to suggest that you stick with the leading adult dating sites versus the Snapchat accounts of adult film stars. Here's why…
You're never going to be able to have sex with these porn stars. They're professionals and they're not sleeping with random men for less than $1,000 an hour, I promise you that. You can join a dating site that delivers and get premium product access for $10 and win all day long. You'll even have a better shot at banging them – for reals!