Having spent years working on my game and using dating sites to hook up, I know when I'm in for a delicious time and when I'm about to get roped! I love hooking up and doing "it" with as many women as possible is my objective. My plan was to do this with hookupsfinder.com, but that, unfortunately, did not happen.
That's because the hookupsfinder.com website is nothing but a complete scam. My advice would be to run like the dickens from this dating website. Here's why…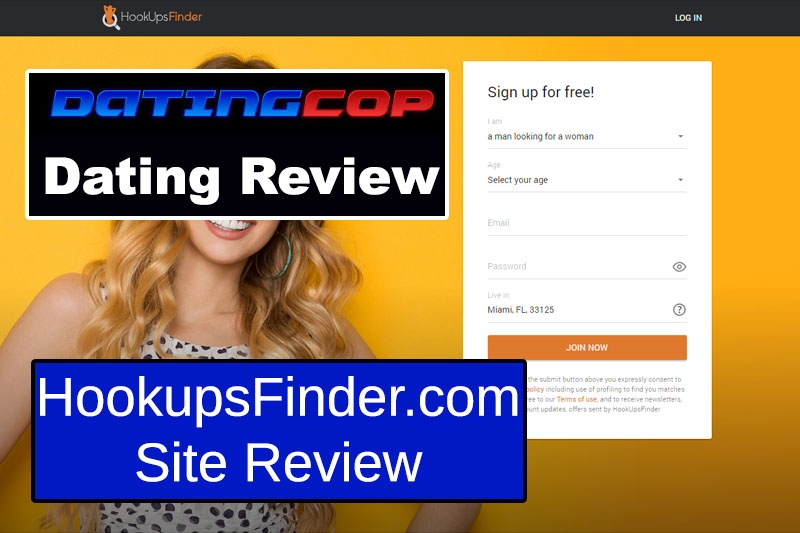 My Full Rundown of Hookupsfinder.com
I'll kick things off by saying how awful the HookupsFinder.com site truly is and how most of the Internet dating industry is nothing but scammy offers and lies.
Huge World Of Scams
It's a vast world of dating scams out there, and not everyone is really aware just how dangerous it can be. You may feel like you've seen all types of spam available, but the reality is that these sites continue to thrive because they constantly are able to defraud unsuspecting consumers.
One such site is hookupsfinder.com. They understand that there are lots of men looking to hook up with horny girls by any means, and they've set up a site that mirrors what you would find on a legit dating site. The difference here is, every feature available is just a means to set you up for recurring charges on your credit card.
Video Chat For Suckers
Hookusfinder.com tries to sell itself on its video chat features. They claim to have a roster of hot girls who are constantly on live cam looking to chat it up with other members. They also have a variety of xxx clips listed on the site. If you know anything about real dating sites, you know that they go through a lot of trouble to not look like a porn site or sex solicitation sites.
This site does no such thing and tries to sell you on the idea that there are desperate girls trying to have sex with you. They try to lure you in with a three-day trial that only costs a few dollars. However, their terms and conditions state you have to cancel the subscription three days in advance or you will get an automatic renewal.
This is how they scam people. You will quickly realize that every feature on the site, from sending messages to watching content, requires your credit card information. This is a telltale sign for a scam.
Staff Runs The Profiles
The site is littered with profiles that are labeled as "staff profiles," just like this network here. This is one of the only accurate descriptors on the entire site because these profiles are literally fantasies. You know this is true because the company admits to this practice right in the terms and conditions.
They make sure to tell you that these accounts aren't real and are just for promotion, that's why they can get away with defrauding you. This tactic spreads throughout the site.
You will be hit with tons of messages and notifications that your profile is being interacted with, and girls want to talk to you. However, the moment you want to take things further, you will be asked to get a paid membership.
They Want Your Information
This is how these sites make money. The hookupsfinder.com site just needs you to put in your information one time to set it up for the recurring fee. They pay people to chat with you knowing that they will never want to hook up in real life.
The company simply wants you to spend your hard earned money on the idea that you might get laid. It's a dirty practice but it is common, and this site uses all the well-known tricks of the trade to try and defraud you. Do your best to stay far away.
Conclusion: HookupsFinder.com Will Find Your CC Info And Bang Your Card!
Seriously though, my suggestion would be to not waste any time or money using this website. The vast majority of people using it are completely full of it and I would be a complete liar if I said this could actually get you laid. Trust me, it cannot and it will not help you hook up. However, the good news is that you can get laid and I'm proof that there are sites out there that'll actually help you achieve the unthinkable. All you have to do is take the right action and message the right girls. #thatsimple