Dating is getting tougher and tougher so it seems. I'm having a hard time not running into scammy hookup sites and it's something that just seems to be the norm for me now. Yes, you heard that 100% correctly. No matter how legit it might sound, most of the time it's not. Take for example the RomanceTale.com website. It's a site that claims to help users "find" romance. However, it does nothing of the short – really. Literally, it does NOTHING of the short. Anyway, you'll get good insight by reading my official review of Romance Tale. Check it out before and just remember, has the Dating Cop ever steered you wrong? I think not!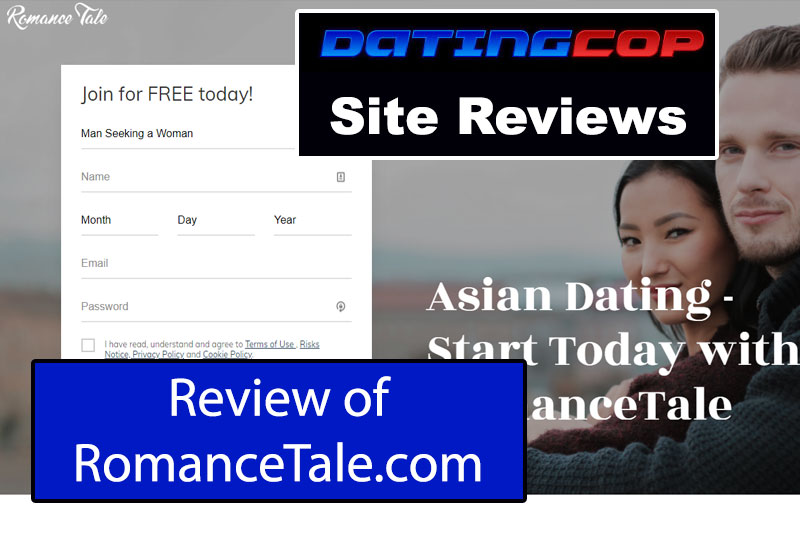 Romance Tale Created An Entire System To Scam You
There are lots of different ways that dating and hook up sites operate. Some of them only let women contact men. Some make you upgrade your membership if you want to send messages. Others create an entire system of spending money to use any of their features. This is the way that Romance Tale goes about it. You have to buy credits to do pretty much anything on the site. Sending messages will cost you credits. Sending gifts will cost you credits.
No matter what you want to do, you'll have to trade credits. Naturally, these credits cost you money. That's what this whole thing is about. They want you to pay for every single action you take on the site and they make sure it happens by scamming you. It shouldn't come as any surprise once you realize that the site is owned by a company that runs other scam sites.
Everyone Gets Messages
It doesn't matter who you are or what you look like. You're going to start getting messages as soon as you sign up for this site. If you want to test it out, create a new profile. Make sure you don't write anything about yourself. Don't upload a single picture. Keep your profile blank and just wait. The messages are going to start pouring in right away.
The women are going to be desperate to talk to you. You'll probably even get a few marriage proposals thrown in for good measure. You can either just go with it not questioning why it's happening, or you can realize that it's all a scam. You have to pay credits if you want to respond to any of these messages. That's when it all starts to come together.
The Profiles Are Totally Fake
If you take a look at the profiles that are sending you messages, you'll see that they all have something in common. They all have badges calling themselves "Validated Members." This might seem odd, since becoming one of those isn't an option for anyone else.
That's because the badge is only there to tell you that the profiles are fake. They're run by employees who get paid to talk to you. The photos are models who probably have no idea their images are on a dating site. It's all laid out for you in their official terms of service. You can read it all for yourself.
Conclusion: Romance Tale Sells Tall Tales
There's no reason for anyone to ever visit Romance Tale. It's not a real dating site. It's nothing more than a scam waiting to happen. All they want to do is trick you out of your money. They'll send you fake messages and make you pay to respond to them. That's how this site operates. It will never work to help you meet someone. It's not designed that way. It's only designed to scam you out of your money. Just stay far away from it.