Ugh, another crappy dating site for another day and today it's all about iCrushes.com. Honestly, I had never even heard about this site until someone mentioned it to me. They were asking me to "check it out" so being the friendly helpful guy that I am, I decided to take a stab at it. Here's what I learned while doing my investigation into iCrushes.com.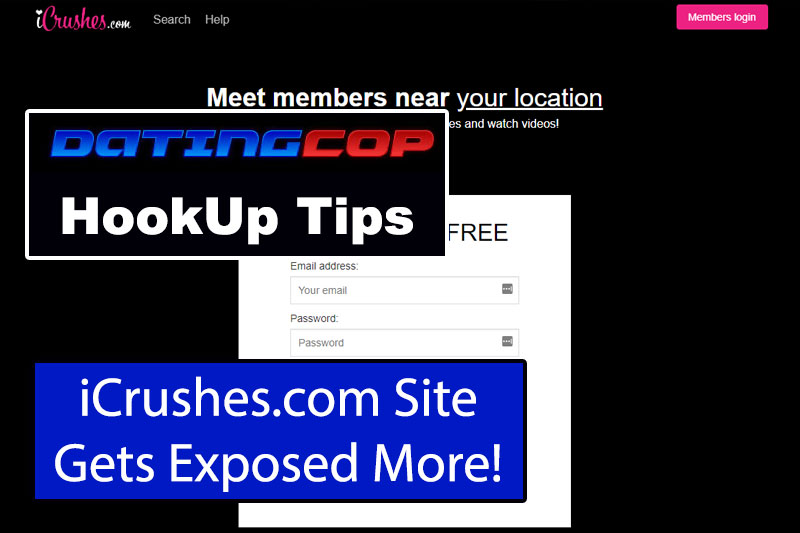 My Review of iCrushes Dating Site
Okay, as I said, I've covered the iCrushes.com and EVERYTHING you need to know. If you're looking to bypass this type of nonsense completely, then you should be on this page here. If not, then continue reading and learn more about this site…
There are lots of ways that dating sites try to get you to sign up. Some of them advertise on porn sites so you see them when you're at your loneliest.
Others will create fake profiles to contact you and convince you that there's a lot going on. Still others will just be real dating sites that advertise through legitimate means. iCrushes.com is not one of the legitimate sites.
It's going to use tactics that will follow you around wherever you go. You won't be able to get away from them. They're going to be sending you messages directly to your email address. You're going to get a lot of them. There's no telling where they're getting your information.
They're buying it from someone, but they're not going to tell you who. You're just going to see an email from a woman from Voo Point who wants to hook up with you. She's going to send you a link to one of her pictures and you'll be redirected to a scam site.
There Are Nothing But Fake Dating Profiles
If you follow the link, you'll end up on something that looks like a hookup site. You'll never be seeing the picture that the woman shared with you. That's because it doesn't exist. The message was sent out by a bot. Now you're on the site and they want you to sign up. They tell you right on the first page that the site has explicit photos.
No one is going to turn that down. Once you enter it, the scamming is going to really start. None of it is new or unique. It's just the same old scam that happens over and over again. The only difference is that they actually come after you with their fake emails.
The Pictures Are From XXX Sites
All of the profiles you see will have hot women attached to them. You're not going to come across a single profile picture that isn't gorgeous. That's because they're all from porn sites. The images you see were purchased by the site and thrown up to trick you into thinking that there are real women here.
There aren't. It's all fake.
They are going to start sending you messages right away. You won't be able to respond to them unless you upgrade your membership. It's the most common scam around and it's what this site is running on you.
Conclusion: Ignore Emails and anything else about iCrushes
If you get an email from Voo Point or iCrushes, delete it immediately. They purchased your information and they're just using it to scam you. There's no telling who they're going to sell it to now that they have it.
If you give them more information, they'll sell that, too. Don't respond to the email and don't click on the link. It's all just an attempt to get your money from you. It may look appealing, but that's it. There are no real women on the site at all.
I should also mention that I previously covered this site in another report. If you want to read that report, take a look here and check it out.