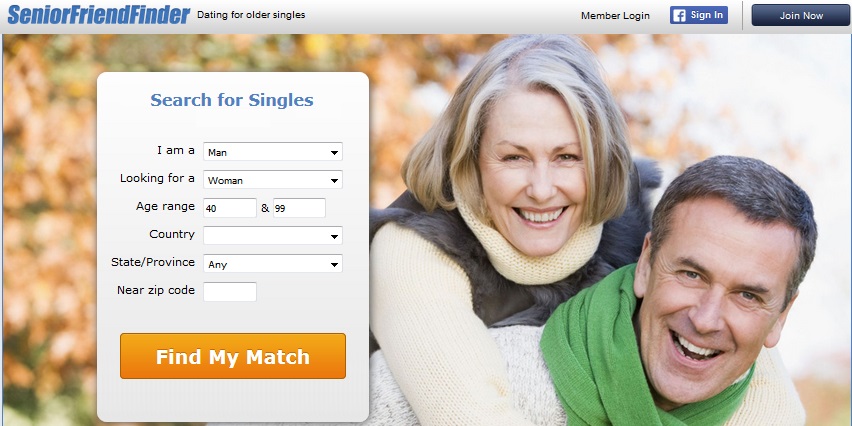 Yet another dating website that claims to help connect mature singles from all over the world with other singles from their local area, SeniorFriendFinder.com is oriented towards the people aged 60 or above. But, can you really meet senior people for friendship, dating and/or marriage on this dating platform or is it just another online dating fraud? Here, we review SeniorFriendFinder.com and reveal its scamming workings to help protect you from scam and rip-off. So, continue reading and give us your feedback in the end.
How SeniorFriendFinder.com operates?
Quite fraudulently! And, you'll understand why in the following text. Our investigation had two stages, (1) the first during which we checked out the website by using it on the basic membership plan, and (2) the second during which we carefully read through and extracted excerpts with evidence from the SeniorFriendFinder.com terms of use and privacy policy agreements. Here is what we concluded from our investigation:
Scam No.1 – What happens with your data?
Well, SeniorFriendFinder.com gains all legal rights over any and all personal information you upload on your dating profile. Whether it's your photographs, information about your age, race, interests or hobbies, or any other personal information, it no longer belongs only to you after you upload it on a public area of the site, which includes member's profiles as well as communications on the site (regardless of whether they are chat or email messages). SeniorFriendFinder.com then has exclusive right to take, reuse, change, translate and distribute these information to other dating sites owned by the same company, or sublet or sell these data to other companies which may also own a larger number of dating sites.
SCAM PROOF: "Once you post, send or otherwise make publicly available any Content through the Services ("Personal Content"), you expressly grant us, and hereby represent that you have the right to grant us, a perpetual, irrevocable, world-wide, assignable, sub-licensable, and transferable right and license to quote, re-post, use, copy, reproduce, modify, create derivative works of, incorporate into other works, distribute, transmit, broadcast, communicate, publicly display, publicly perform and otherwise exploit such Content in any form or media, anywhere, and without any notice or compensation to you of any kind."
Q: Why do they need to take your info?
1st – To rework them, and then the fabricated dating profiles that will be multiplied and distributed throughout the network. This means that most of the profiles you currently see on SeniorFriendFinder.com are created using other people's data.
2nd – The collected information from your communications on the site are also used and re-sent to other members who may be using the website now or in the future. Basically, nothing is real on SeniorFriendFinder.com.
Scam No.2 – How Are Automated Communications Sent?
One of the biggest tricks SeniorFriendFinder.com hides up their sleeve are the computer-generated and completely automated messages sent to you and other real site users at the same or different times. We already stated the fact that such communications sent to you are completely fake and require no human involvement, just like the fabricated profiles. So, even if you start a conversation – you will be basically communicating with a software program and soon the correspondence will make no sense. SeniorFriendFinder.com confesses to using electronic communications in order to engage you into the site's services, while the end goal is to get you to upgrade to a paid membership.
SCAM PROOF: "You acknowledge and agree that your communications with other users or members via chats, conferences, bulletin boards, blogs, posts and any other publicly accessible avenues of communication through the Services are public and not private communications."
"By using the Services, you consent to receiving electronic communications, e.g., email, from us or our subsidiaries and affiliated entities. These communications are part of your relationship with us and you receive them as part of your membership."
Scam No.3 – How Come You Pay Recurring Subscription Fees?
The hope of finding a mature friend or partner in your local area in a fast and easy way may lead you to be overcharged for services that are not really provided to you. If you upgrade your Basic to a Silver or Gold Membership, you won't be getting any of the services you are paying for, hence people and communications are fraudulent.
SeniorFriendFinder.com extorts your credit card information from you by blocking you from freely using many of the site's services and features while you are a free member. More specifically – every time you get a message and try to reply – you are asked to pay. Every time you see someone and would like to start communication – you are taken to the payment page, where you can choose one of the following payment plans:
Silver Subscription Plan
$22.94 to purchase 1 month of SeniorFriendFinder.com membership
$33.93 to purchase 3 months of SeniorFriendFinder.com membership
Gold Subscription Plan
$34.94 to purchase 1 month of SeniorFriendFinder.com membership
$44.70 to purchase 3 months of SeniorFriendFinder.com membership
THERE IS MORE: This paid membership is automatically recurring once you subscribe, and SeniorFriendFinder.com will continue to charge you until you manually cancel your paid membership.
The verdict on SeniorFriendFinder.com
It is obvious that SeniorFriendFinder.com is all about getting your money without providing you with the services you paid for. They may claim that it's all done for "entertainment purposes", but we do not find it entertaining to get scammed and ripped off while being misled that you are talking to real elderly people who like you. So, our kindest and most sincere advice is to not use SeniorFriendFinder.com if you'd like to avoid many headaches.
SeniorFriendFinder.com Scam Questions
Got any questions for us? If something was left unanswered in our review and you'd like to get a response or find something out, feel free to post your comments and questions in the section below. Also, you are welcomed to share your personal experience if you have ever used SeniorFriendFinder.com.
SeniorFriendFinder.com Contact Info
Address: 910 E. Hamilton Ave., Sixth Floor, Campbell, CA 95008, USA
Email Contact: privacy@friendfindernetworks.com
Phone Number: (408) 702-1040 and 1-408-702-1033 and 888-575-8383 (USA and Canada)
Report and File a Complaint
Contact the Better Business Bureau to report the site if you feel you have been deceived, scammed and/or ripped off.