Are you a fan of sexting? How about swiping you way to a great piece of ass? Well, if you're into sexting locals and using dirty sex networks, then you might want to learn about SextSwipe.com. This is my official review which covers everything you need to know about the dating network or their lack of. I'll let you be the judge of that.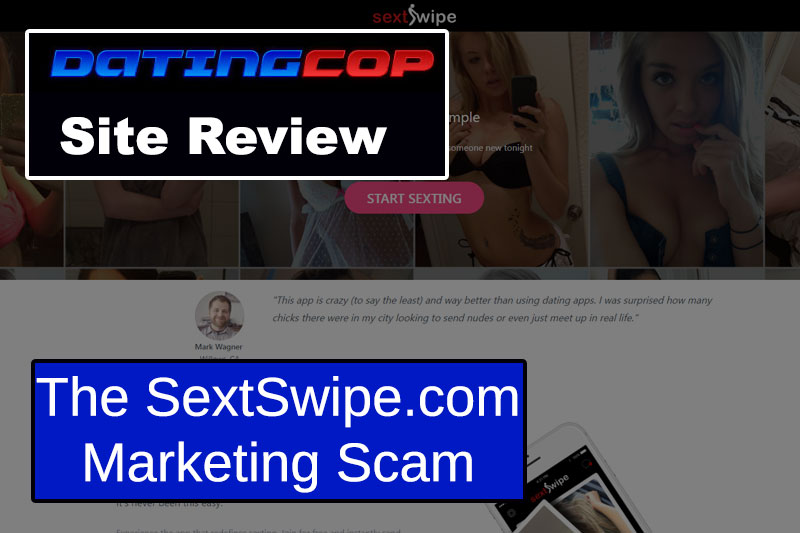 My Full Investigation Of Sext Swipe
Okay, so this is a bit of a messy review because I kind of just reviewed everything as I saw it. Here's what I noticed while checking out Sextswipe.com. I promise that if you take the time to read this review you will be glad that you did.
Here's the full monty and nothing less…
Fake Testimonial For Starters
The first thing I'll point out is that loser who's photo is in the testimonials section above the fold, that's a fake review. His photo is a stock image that's been repurposed all over the Internet.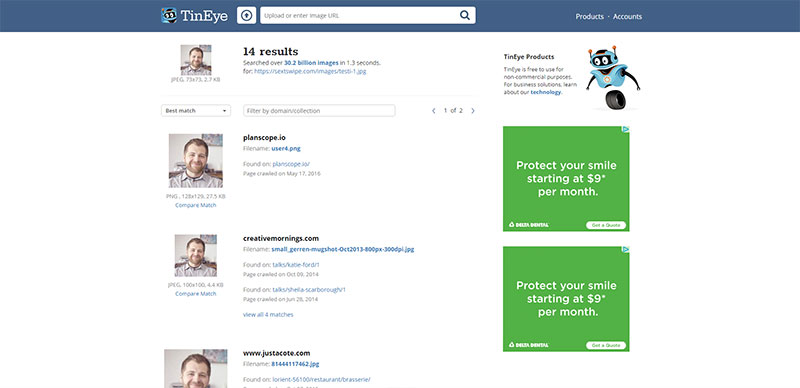 Selfies Aren't Members
The next thing that I want to point out to you is that images of the girls taking selfies, they aren't really members of the website. Not a chance and if you believe that they are, then you, my friend, might be a certified moron. The photos are being used to help encourage you to join, that's all.
The website mentions "Swipe. Sext. Get Laid." but you cannot really do that here and trust me, the girls on the cover of this site aren't flocking to actually bang you. In fact, they're nothing but a decoy to distract you from what's really taking place here.
Clicking The Pink Button Starts It All
If you stubbornly decided to click that "Get Started Now" button, you'll soon see some fake questionnaire pop up. Keep in mind, they present the data to you as if the registration process is only open for a few seconds, which is absolutely incorrect and quite frankly, about as misleading as it gets.
You got through the process of answering the questions on SextSwipe and you're eventually redirected to another website.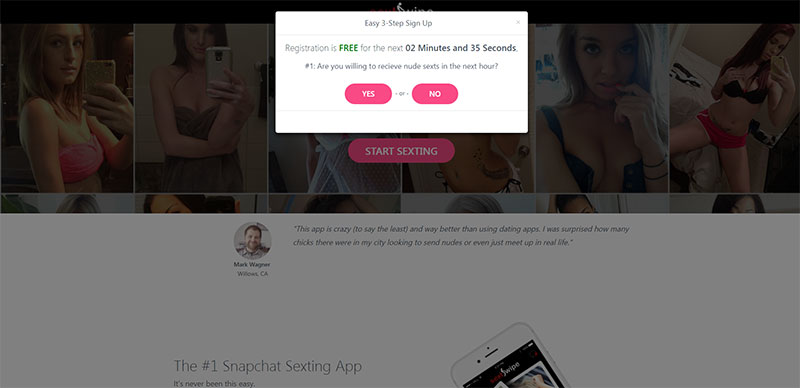 The Redirect
Yes, there will be a redirect and it will happen whether you like it or not. That redirect will eventually lead you to none other than FuckSwipe.com. This is a completely separate website.
See what just happened here? They tricked you into thinking that you were joining Sext Swipe when in fact, you were only being played for a fool and sent to another website to join. It's all a cover for a bigger scam which I'll disclose, just keep reading.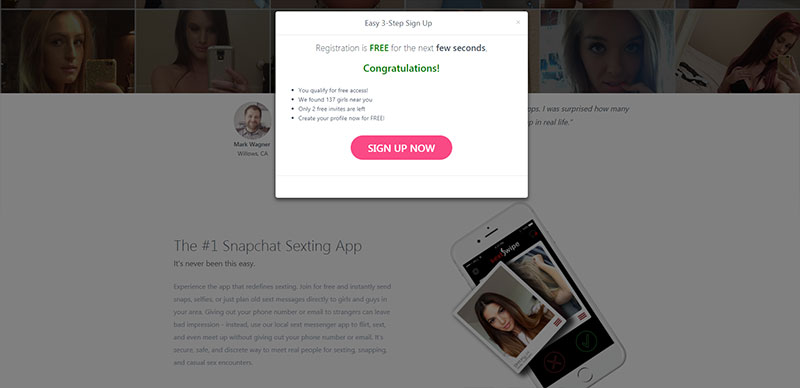 Then this…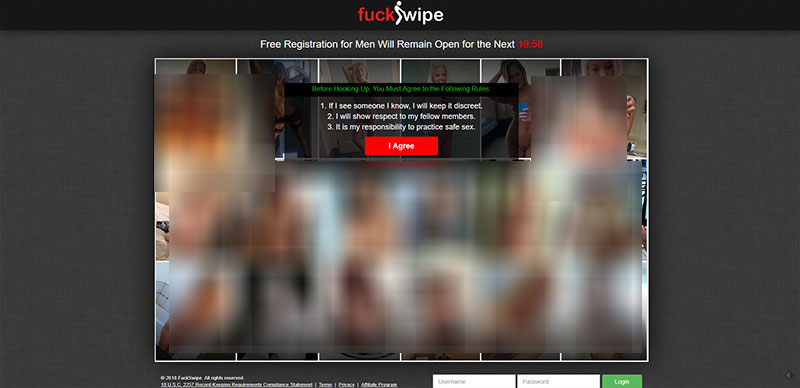 The Free Lifetime Membership
Okay, so this is where the major scam comes into play. The website claims that you need to present your credit card info for verification purposes, but that's not the case at all here. In fact, they end up banging your credit card for big money and on a monthly basis until you cancel.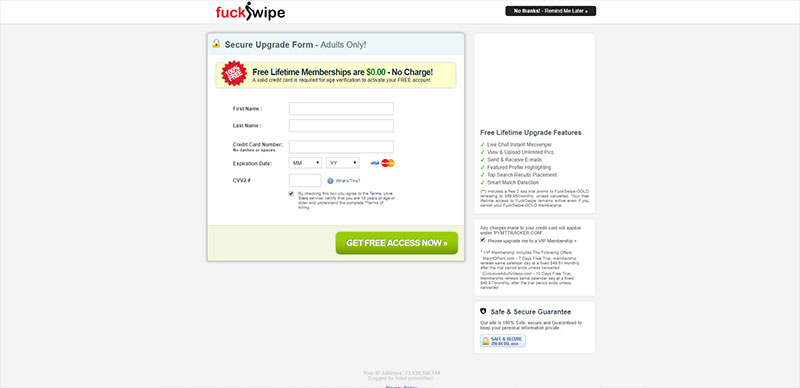 So…
At the end of the day, when all is said and done, you visited a site (Sext Swipe) in order to meet some hot girls and instead, you've been sent to a completely different website. On top of that, you've been charged a bunch of money in a scenario where you thought it was 100% free.
Conclusion: Sext Swipe Is Terrible, Avoid It!
I guess the bottom line is that the Sextswipe.com website is not ideal and definitely not a website that I suggest trying. You'll be sorry if you use this, trust me. If you want other options, then give this page a read and try one of the many sites listed on the homepage.