There are some VERY strangely named dating sites out there in this world today. One of which is Steamylocals.com. Seems a bit shady sounding if you ask me and that's because it really is shady. I've checked the entire site out and now know exactly why you should avoid using this site in its entirety.
You're probably thinking, well, what the hell does this Datingcop guy know? I'll have you understand that I know A LOT about dating, more than you could ever imagine. Which is exactly why I'm sharing this full-on report with you right here below. Take the time to read it, then make a decision as to whether or not it's for you. My initial guess is that you'll be running like the dickens.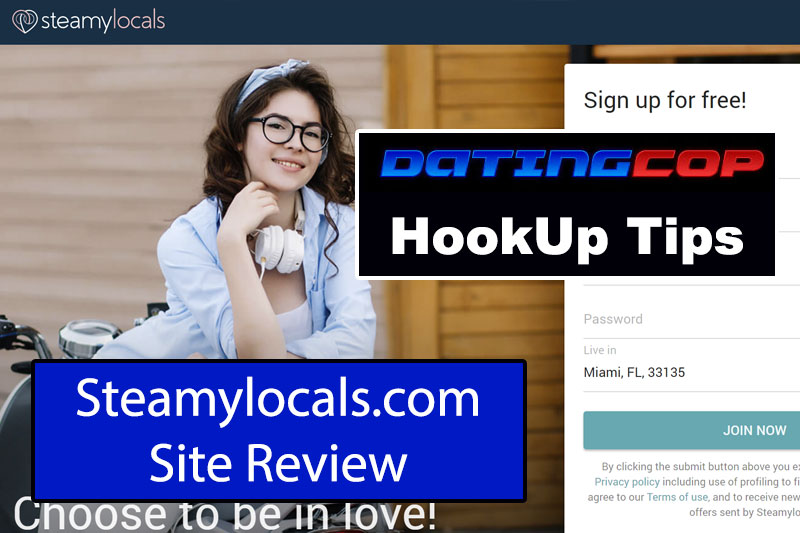 My Steamylocals.com Review Exposes It All
SteamyLocals is just another scam site that you should avoid. It has nothing at all for you. You won't be able to meet a single person here. That's because every single profile that you see is a lie. No local woman has ever even set eyes on the site, let alone create a profile. It was made by the site and staffed with employees who are paid to send you messages. It's all done in the hopes of you upgrading your account and giving them your hard-earned cash.
No part of this scam is anything new. It happens all over the internet. You can pick it out by a few specific things that you'll end up seeing. If you ever come across any of these warning signs, you should leave a site immediately. It has nothing at all for you. It will just trick you out of your money.
The Messages Are All Fake
You're going to start getting messages in your inbox as soon as you sign up. You can read the subject, but that's it. If you want to read the rest and respond, you have to upgrade your account. To do that, you have to pay. That's what the entire scam is based around. After you do that, you might just be able to talk to someone. The problem is that they're not at all who they claim to be.
They never were…
You might get a bot or you might get a paid employee. Either way, you're never going to meet up with a real person. The paid employee is many miles away and has no intention at all of ever meeting up with you. That person is just there to send a few messages and make some money. That's all that there is to it.
Just Look At The Pics
All you have to do is look at the pics to see what's going on. It doesn't take much. Simply find yourself any profile and run a reverse image search of the pic. It's going to show up all over the place. It will especially appear on porn sites.
The woman is just a paid model who sold her image to anyone who wants to use it. She's never been on the site and she's never talked to you. It doesn't matter how much time you put into talking to her. You'll never see her in person and all of your money is gone.
Conclusion: SteamyLocals Is Just A Waste
There's no reason at all for you to go on SteamyLocals unless you like to lose your money and waste your time. That's all you'll end up doing here. There's no reason for you to visit the site for any reason at all. It's not fit for anyone.
They'll take your money and give you nothing in return. There are plenty of real sites out there for you to use in order to hook up. This isn't one of them.
If you're looking for "the one" then you need to head on over to the Fling.com website. They've legit got all that you need and more. Why waste more time dealing with these crappy websites when you can just continue to use something that delivers EVERY DAMN TIME.