I decided to take another look at the Fattychaser.com website. These sites can make changes at times after they've been reviewed by so many sites on the Internet. If you read my initial review, then you know that I feel strongly about avoiding it at all costs. Well, it's time to find out if I still feel that way. Here is an updated review and all that you need to know about things.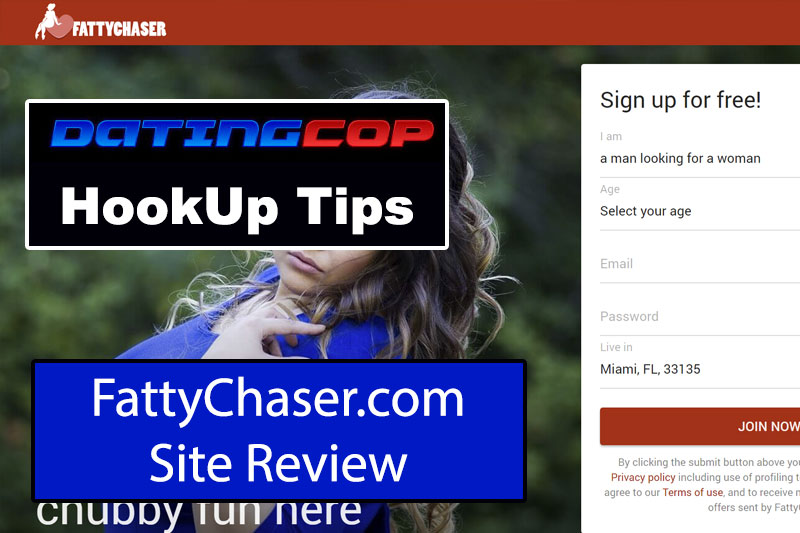 A Second Look At Fatty Chaser
There's nothing wrong with seeking out a BBW for a sweaty night of fun. Men have been going after the big girls since the dawn of time. It's a sign of health and virility. The problem comes from using fake sites to try and get them into bed. That's what you get when you try to use Fatty Chaser. This site only wants to scam.
They even spell it out in their terms of service. On top of that, they're going to use you after they scam you. It's one of the worst sites around and the things that they do to you can stay with you for a very long time.
You'll find yourself on dating sites that you never knew existed. People that you work with will be able to come across these profiles that are filled with information that you've never written in your life.
The Profiles Are Fake
First and foremost, don't trust any of the profiles that you find on the site. They're all fake. None of the fatties that you see have ever been on the site. The pictures were either purchased or uploaded onto other sites owned by the company.
The terms of service make it clear that the site creates its own profiles and uses them to contact you. This is so they can send you messages. If you want to read them, you'll have to upgrade to a premium profile and that's where they get you. They're sending you fake messages and making you pay to read them.
It's that simple and it's something that happens all across the internet. The only way to keep yourself safe is to always read the fine print and look out for the warning signs of a fake site before you sign up.
They Own Your Image
If you upload an image to you profile, the site is going to own it. It's the worst thing about this place. You're agreeing to it when you sign up. After they take ownership, they can do anything that they want with it. What they're going to do is use it to make fake profiles on other sites.
It's how they were able to make all of the fake profiles that have been sending you messages this whole time. It's insidious and it's nothing out of the ordinary. The best thing you can do is simply refuse to sign up to this site.
Conclusion: Fatty Chaser Will Chase You Forever
The long and short of it is that you should never join Fatty Chaser. The things they do with your pictures could haunt you for the rest of your life. You'll never know where your picture is going to show up.
It could be on something that you really don't want your friends to find. Even worse, it could end up affecting your job. Just stay as far away from the site as you can. There are plenty of other ways to meet big girls.