Top 8 Mobile Adult Dating Tips of 2018
Did you know that in 2017, the average time spent on a mobile phone was not minutes but hours? Seriously, I'm talking daily use hitting more than three hours per day. That's a heck of a lot of mobile phone use! Now, given that 50% of the people within the United States are single, that means lots of people are looking to hookup. Which is why I'm here to share some crucial mobile adult dating tips to lead you to success in 2018.
Can you survive dating in the U.S. without this list of tips? Sure, why the heck wouldn't you! But why not try and have an edge so you're ahead of the curve? Keep reading for the top mobile dating tips of the year.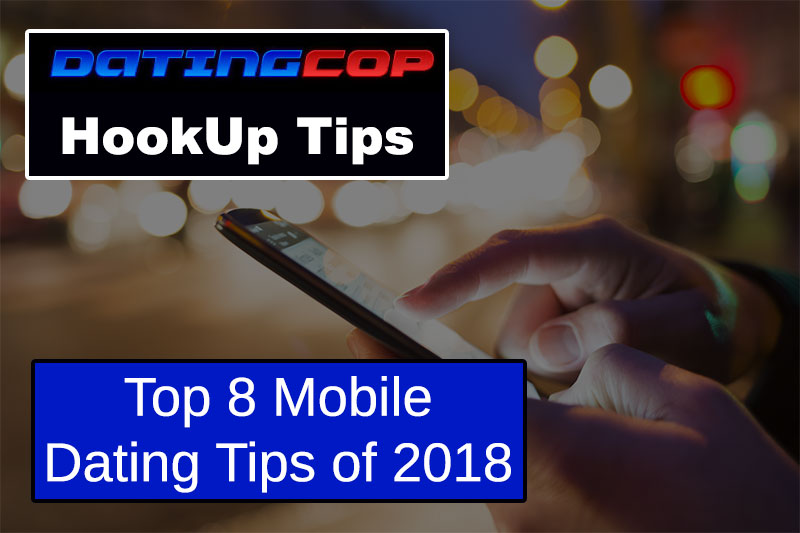 Eight Adult Dating Tips For Mobile Users
These tips are based on my research as well as my personal experience. Take notes and most importantly, take action.
Avoid Douchebag Selfies
This is so crucial, I do not know where to even begin. If you're simply sharing a ton of douchebag selfies within your profile feeds (Instagram included), then you're never going to get laid. I've spent the majority of my life avoiding this type of behavior. Not because my parents advised against it but because I know it's just the smart thing to do. No shirtless selfies or anything like that. Don't be a douche.
Build Out Your Dating Profile
Crucial, absolutely crucial! If you want to capture the attention of having the population living in the United States, then you better bring your A-game when it comes to creating a dating profile. There couldn't possibly be anything worse than paying for a premium dating membership and not building out your profile. The chances of meeting someone when you put in effort increases tenfold.
Keep Your Apps Open
This tip is one that many iPhone users will likely disagree with but I'll say it anyway. Keep your dating apps open and active. Yes, all of them! You want to show the world that you're serious about using this app and it makes a huge difference in the world if you don't keep your apps open. Members think that you're not interested in using the sites and it just goes south from there.
Use Multiple Dating Platforms
Speaking of using sites (and apps) I'm going to suggest something wild. If you're not using multiple adult dating platforms to hedge your bets and increase your chances of getting laid, then shame on you. Perhaps you didn't know how crucial this was. If you didn't maybe it's time that you learn.
Let me give you a personal example of what I'm talking about. I typically am running at least three dating apps at all times. If you're not constantly trying to push the envelope, then you're losing my friend.
Message Daily
Send messages to users every single damn day. I message at least 4 users on a daily basis trying to spark a conversation. Believe it or not, it makes a huge difference and can make or break your mobile dating success. Just take the time to reach out to people, that's what you're paying for right?
Don't Send Nude Pics
Never send nude pics or snaps unless they've been requested. Remember, once you do, someone might not like what they see and that potential hookup is off the table. There's no reason to put yourself out there like that until the first meetup. Just my two cents. Oh, and definitely do not send dick pics!
Limit Use Of Emojis
Emojis are not meant to be used by people looking to bang one another. It's an immature form of communication and can be a complete turn off for most women. Sure, females use these emojis in just about every message but that doesn't mean you should do the same.
Turn On Location Settings
Last but certainly not least is keeping your location settings turned on. Some people are afraid to do this, but I'll be the first to say that not doing it is a huge mistake. When I take the time to connect with people in my geolocation, it makes it that much easier to connect with people to hook up with. It also reduces the chances of becoming a catfished victim.
The people with their geolocation turned on want to hookup much more than those with it off, trust me!
Take all these adult dating tips for smartphone use into consideration and watch your hookup chances increase huge!