I'm willing to bet that you've never heard of yolovers.com. It's not something that I like talking about, but it's something that I need to share with you. Why? Because that's just what I do as I'm the Dating Cop and it's my duty to do so. Now that I've gotten that out of the way, here's a quick rundown of what you need to know about YoLovers.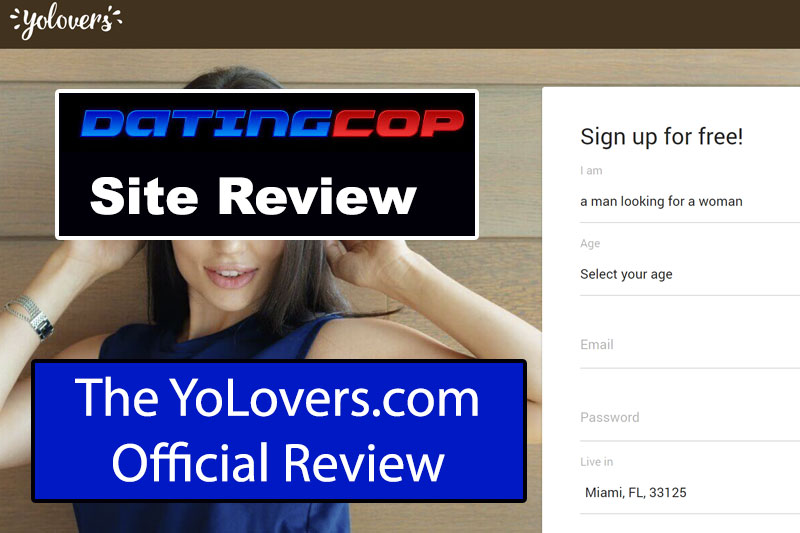 YoLovers.com Full Review
Everyone wants to believe that they can sign up for a dating site and start meeting up with people right away. That rarely happens, though. Dating is like anything else. You have to put in the work to get the most out of it.
There are no magical sites out there that can get you hooking up within minutes. Any site that tells you that you can is just lying to you. It's a great sign that they're nothing more than a scam. That's what happens with YoLovers.
The site claims that you can start flirting as soon as you join the site and they try to make it seem like it's possible. It's not. The site is a scam and will never be anything else. Signing up for it is just a waste of time that can turn into a huge waste of money.
Messages Start Almost Immediately
You're going to start getting messages as soon as you join this site. They really want you to think that the site can give you everything that you've always wanted from it.
It's not going to happen. It doesn't matter how badly you want it to be true. Your inbox is going to be full and you'll end up wanting to respond to the messages. That's when you find out that you have to upgrade your account to make it happen.
That's going to cost you money. If you give in and pay for it, you'll see that all of the messages will suddenly stop.
You can respond to as many of them as you want, but you're not going to be hearing back from them again. That's because you were tricked into upgrading and now the site has everything that it wanted from you.
Check Out The Profile Pics
If you want to see what's going on before you open up your wallet, just check out the profile pictures. You can pick any profile that's been sending you messages.
It won't take more than a few seconds. You can use Google to run a reverse image search for free. This will let you know if the picture appears anywhere else on the internet. You're going to see these all over the place.
That's because the women are models and their images were either bought or stolen by the site. Then they use them to create fake profiles to send fake messages and trick you into upgrading.
Conclusion: Leave YoLovers Alone
Don't sign up for YoLovers. It's nothing but a scam. They're going to trick you out of your money and give you nothing at all in return.
It's just the way that it is. You'll never talk to a single person here. There are no real women using the site. All of the profiles are made by the site and used to scam you out of your money.
Don't bother with it at all. Just stay away from it and you'll be much happier. If you're looking for one that helps you hook up, then this one will help.