I've covered a lot of websites here at Datingcop.com and I'm sure that you've seen your fair share of crappy dating networks. That holds especially true if you've read most of my updates. There are a lot of bad ones out there. That's the bottom line here, really! The BeWild.com app is one that I needed to add to the list of scams. Having spent more than an entire workweek using this app, I can tell you that it's not going to help you hookup. My review covers the ins and outs and everything in between. Do yourself a solid and check out the BeWild app review below…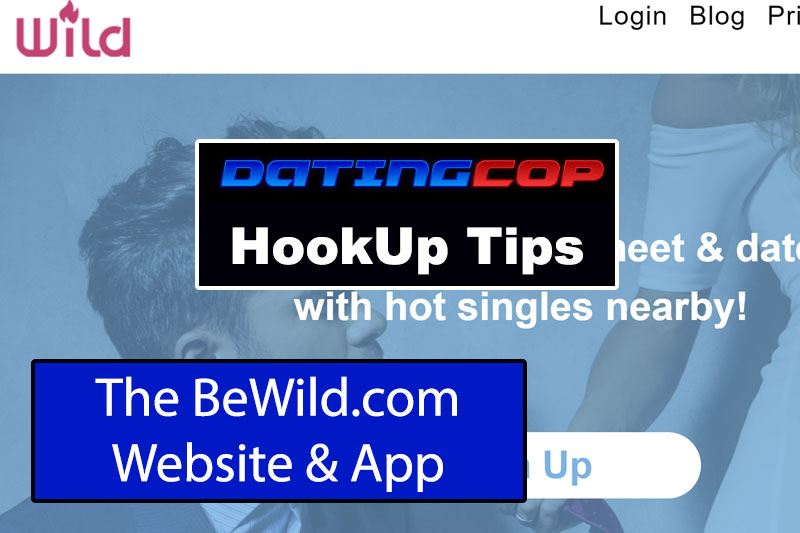 BeWild Review and Report
You might think that you're pretty safe when you're using the Apple or Android store. You here about fake apps being removed from them all of the time. The problem is that they can't possibly catch everything. New apps are coming and going all of the time. A few of them are going to be slipping through the cracks at some point.
That seems to be the case with Be Wild. This is a hookup app with tons of positive reviews. It's still in the stores and anyone can download it. Unfortunately, it's just a scam. It turns out that it's really easy to get good reviews for anything you want. All you need to do is pay people to write them. Then you can watch your app skyrocket to the top of the store while you're scamming people all the while.
It Redirects You To A Scam Site
The fact of the matter is that Be Wild doesn't even exist as a hookup app. It never has. All it does is redirect you to a different scam site that's been around for a very long time. You can download the app and enter some information, then you'll be sent to Mega Hook Up.
This site's been around for a long time and it's never done anyone any good. It's a scam from the very beginning and it never lets you off of the hook. You can stand to lose hundreds of dollars if you make the mistake of signing up for it. So many people have been scammed that hardly anyone visits it anymore. That's why they need to rely on this app to get people through the door. Once they're there, they can scam them as much as they want.
Credit Cards Never Validate Age
The first thing that should tell this site is a scam is the fact that you have to enter your credit card information. They say it's to verify your age. It's not. No one uses credit cards to verify age. They want it on file so they can charge you.
You'll see on the last sign up page that you've been preselected for memberships to two different porn sites. You'll also be getting VIP access to the dating site itself. They're hoping that you don't notice it and they can just charge you the money. It's how their business works and you're now a part of it.
Conclusion: You Won't Be Wild With JustBeWild
You're just not going to have a good time if you download the Be Wild app. It's going to put charges on your card that you won't be able to get rid of for a very long time.
You'll have to manually cancel all of the different things they sign you up for. You'll only end up wasting money and there's no reason for it. Just stay away from the app and always do your research before you join anything.
Look, if you're searching for something that's a guarantee, then you need to give this one a shot and see what happens.