Sometimes you want a skinny girl and other times you just want a fat girl. It's quite common for guys to switch back and forth between fat and skinny girls. If you're ever on the hunt for some plumpers, then you may come across fatflirt.com. This is a fat dating site that tries to pull the wool over your eyes. I can't tell you enough reasons why I suggest avoiding this site. My thoughts have been shared below and I think you'll probably want to avoid the site after reading this. Find out why the fake BBW site is a scam and a half.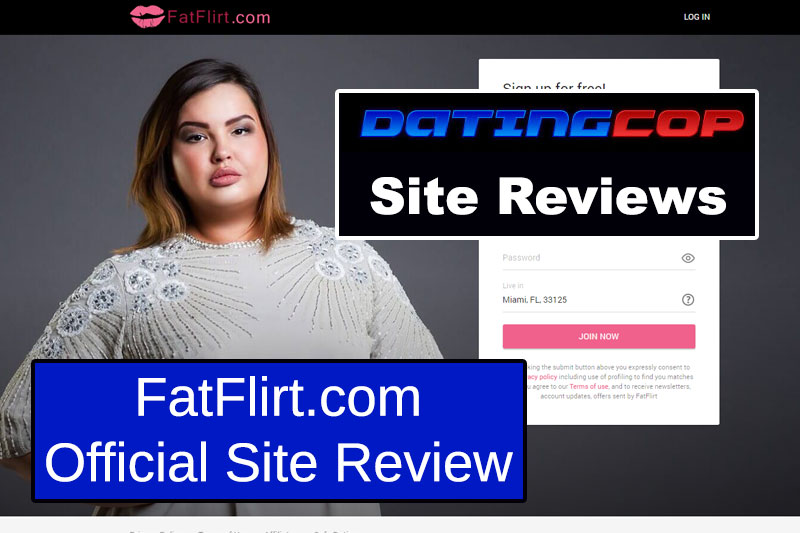 FatFlirt.com Is To Be Avoided – Site Review
You wouldn't think that a site catering to BBWs would need to fake anything. There are big women all over the world who need someone to hook up with. Fat girls tend to get overlooked, which is why they would be flocking to a site that connects them with the men who love them. Still, Fat Flirt exists. It's nothing but a scam.
They didn't even try to be a real dating site at any point. They set out to scam people and that's exactly what they do. It doesn't take a whole lot of effort to see it in play. All you need to do is create a profile. The scam will start immediately. It might not be obvious to you if you're desperate to meet someone. If you keep a cool head, you can see exactly what's going on. All you need to do is remember how reality works.
Make A Blank Profile
To get started, just make a profile. Don't add any information about yourself. Put in what you have to and nothing else. Definitely don't upload a picture. This is going to show you the scam right away. No woman is going to join a dating site and send out messages to guys who don't have a picture or any information about themselves up.
There's no need to. They're already getting tons of messages from other guys. They have more than enough to do on the site. Sending you messages for no reason makes no sense. Yet, you're going to be getting tons of messages. They'll be coming from different profiles. You can read them, but you won't be able to respond to them. That's the whole basis of the scam. The site wants you to join just to respond to these fake messages.
They Use Bots
This specific site uses bots to send out its messages. That way they don't have to pay anyone to type anything. They simply have a program put together some bad sentences and send them out. This is what you're paying to respond to.
You'll never talk to a real woman here. That's because there aren't any. The site was never meant to be a real dating site. It was set up as a scam from the very beginning. If you've already joined up, you should shut down your profile right away. It's not worth a single thing to you.
They Charge You Money
This website charges you money for literally nothing at all. It's so that you can read messages which are written by a program and not by real BBW users. Nothing but a complete waste of time and money. You'll never end up getting anywhere with these fake fat users because they are not really looking for hookups, just your money.
Conclusion: Fat Flirt Is A Waste Of Time
Fat Flirt has nothing at all for you. It's just a total waste of your time. The last thing that you want to do is give them any of your money. You won't be getting anything at all in return for it. Any second that you spend here is a wasted second. There are plenty of other places to meet BBWs. They're all over the world and they love to hook up. Take your time and find a real site. This one should be avoided at all costs.
Look, there are LOTS of BBWs using mega dating sites like those listed on my homepage. My advice would be to start by using one of those sites and see how things progress. You'll for sure find a hookup on any of those, but start with the best.
Other BBW Scams: