I've been using a crazy number of dating apps which encourage lots of swiping. I've also been using apps that encourage users to cheat daily. This is why I was thrilled to come across the Swipecheaters.com website. Well, I'll have you know that I was totally disappointed with the outcome of this site. There are SO MANY reasons why I cannot and will not suggest using this site. All you need to do is read this review and you'll understand everything.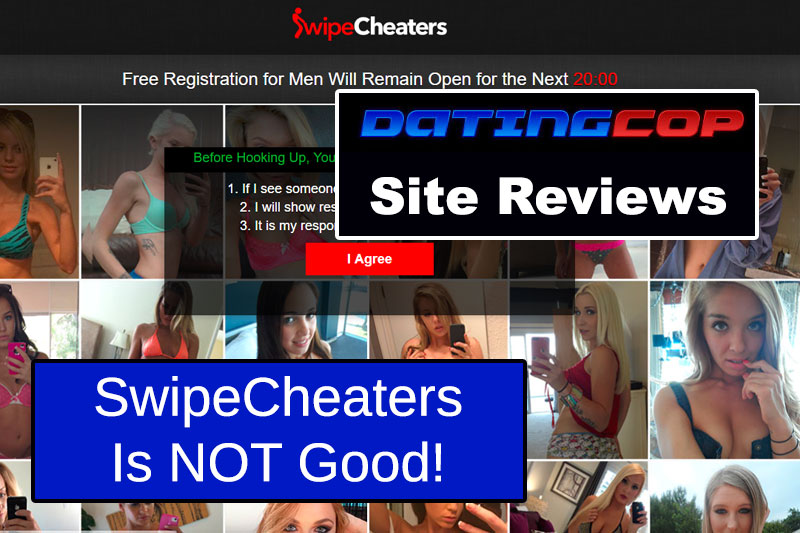 My Review of SwipeCheaters.com
You may find a site like Swipe Cheaters and think that it's a great place to find women who are desperate to hook up with someone. On a different site, that might be true. On this one, it's anything but true. The fact of the matter is that the site is only out to scam you.
They've gone and created a place that's filled with nothing but fake profiles. They also do nothing at all but send you fake messages all day and night long. There's no way to get away from them. If you upgrade your membership, you'll still be left with no one to talk to. That's because there aren't any real people on this site at all. It's all one big scam that's designed to take your money for nothing at all in return. All you need to do is look at your messages to see that.
Messages Are Sent By Love Stars
The first thing you should do anytime you get a message is look for the sender's name. Chances are incredibly high that it's going to be coming from a Love Star. These are not real people. The messages you're getting from them are fake. You're only getting them because you can't read them. That's what the site wants.
They want to fill up your inbox so your curiosity gets the better of you. They want you to think that tons of women are trying to talk to you. They're not. All of the messages are sent by bots. You can also get chat messages on this site. It's the same exact thing. In fact, the site also has video chat for you. Once again, it's all fake. For that, all you have to do is watch the video that you're being sent.
The Videos Are Just Loops
The video chats are supposed to be live. They're not live in the least. You'll be getting messages from the girl, begging you to upgrade so you can talk to her. That's the worst thing you can possibly do. Just take a look at the video. If you watch it for long enough, it's going to start looping. That's because it's all prerecorded. It was purchased from some other site and sent to you to trick you into upgrading your membership. It's just how sites like this operate. You don't want anything at all to do with them.
I really hate the fact that they include these prerecorded videos. It's a complete distraction and one that's never going to help you hook up. Don't drink the Kool-aid, it's not going to help, trust me!
Conclusion: Swipe Cheaters Is Just A Scam
This whole site is nothing more than a scam. If you already have a free profile on SwipeCheaters, you should shut it down. It's not worth a single thing to you. It will just lead to frustration and lost money. There are other sites out there that can actually work for you. You just need to find them. This isn't one of them. Close out your account and find another place to spend your time. You'll be much more successful on a different platform.
What's the best? Don't use Swipecheaters.com if you want to cheat. Your best bet is to give the Fling.com website a try. It's what I'd describe as the best site on the web for hooking up. If that doesn't help, then you're a lost cause. Just kidding! They've got a get laid guarantee, everyone wins.